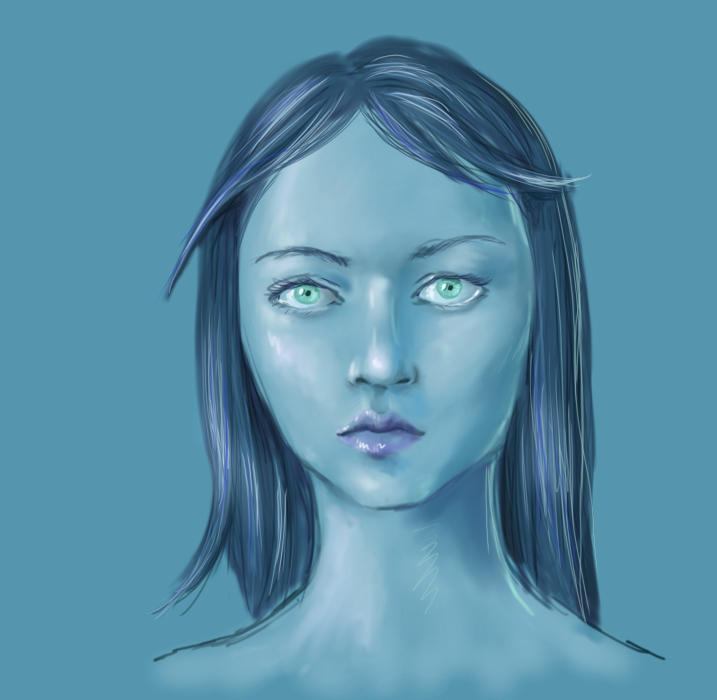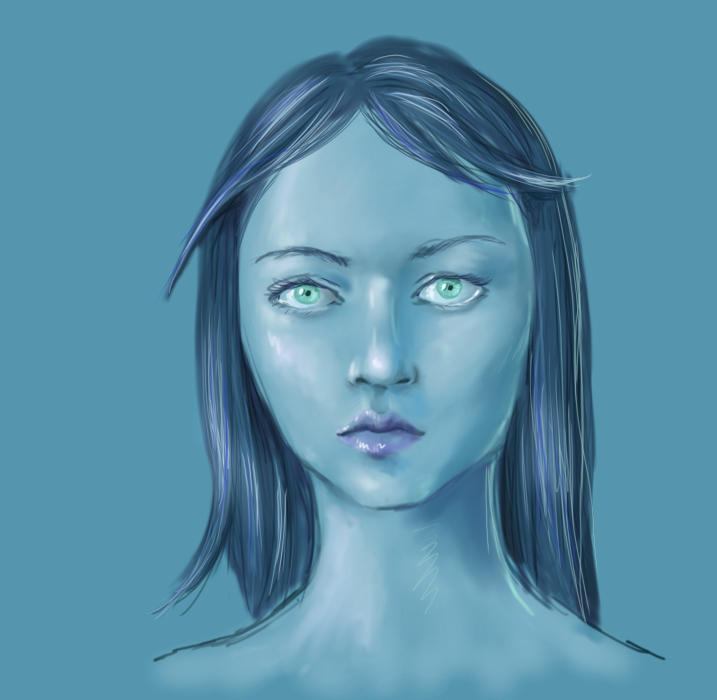 Watch
After working on my website from nine o'clock until around three tonight, I was pretty numb in my head and rather tired. But I felt like if I didn't do anything fun before going to bed, I'd get bad dreams again. Not nightmares, just... disturbing dreams. Soo, I opened Painter for the first time in way too long and started doodling. Half an hour work, minimum refinement. And I've learnt more about the use of colours - even though this is rather monochromatic. Basics: It's not what colour it is, but how it relate to the other colours. Anyway. Don't look at the hair, I just painted on some hair really quickly. The lack of refinement was, after a while, on purpose - faces aren't all that smooth and I need to dare to use less blenders. Everything is painted in one layer, simply because I forgot to make new layers before I was almost finished with the hair. Also, I realised that paintchatting really helps for my painting skills (Thanks, =
CalimaX
, for dragging me in there...)
Messy lines, not at all thought-through anatomy, but it was fun. And there is something I like about it.
Does she have a story? Nope, she hasn't. The title is only referring to the colours. Theoretically, she
could
have been the sea goddess, but there is already a sea god and he isn't married or anything. It can be a water spirit, though. Make up your own story.