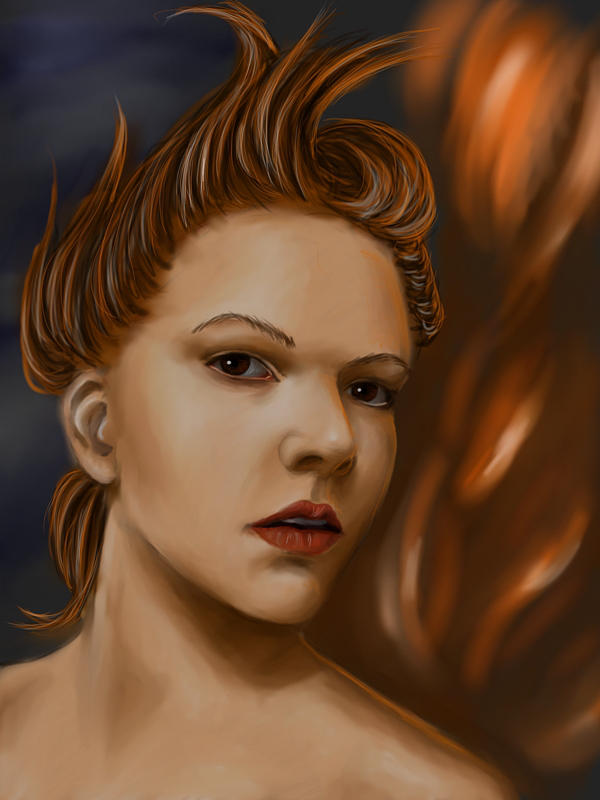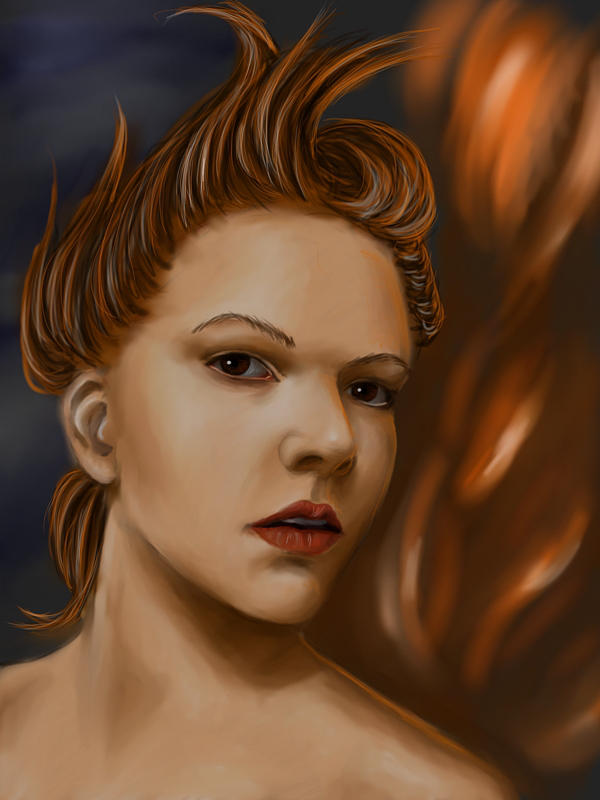 Originally I planned to call this Elements: Fire; but somehow the sky got stuck on her face, so... well.
I think I'm stuck on orange, in addition to listening to too many salsa songs (hence the "fire" element)...

I'm quite satisfied with it, actually, especially the nose (mostly before I added the orange light, though). The lips are not good, but I didn't want to work more on them. It's only a fun pic, after all. (It's fun again!!!

)
I'm usually not a tracer, and I guess I can't really be called that now either, but deep down there is a picture of me there. You can't really see that it's me though, except the nose (which is even larger in real life...

) and I guess perhaps the eyes. My hairstyle in the pic (taken today, for reference) is actually kinda close to this - my hair was wet and I just messed it up as much as I could. But the colours, the lightning (especially the strength of the "cold" light), the hair length and colour, some anatomy and outline of the face and so on, are all changed, and some of this very much.