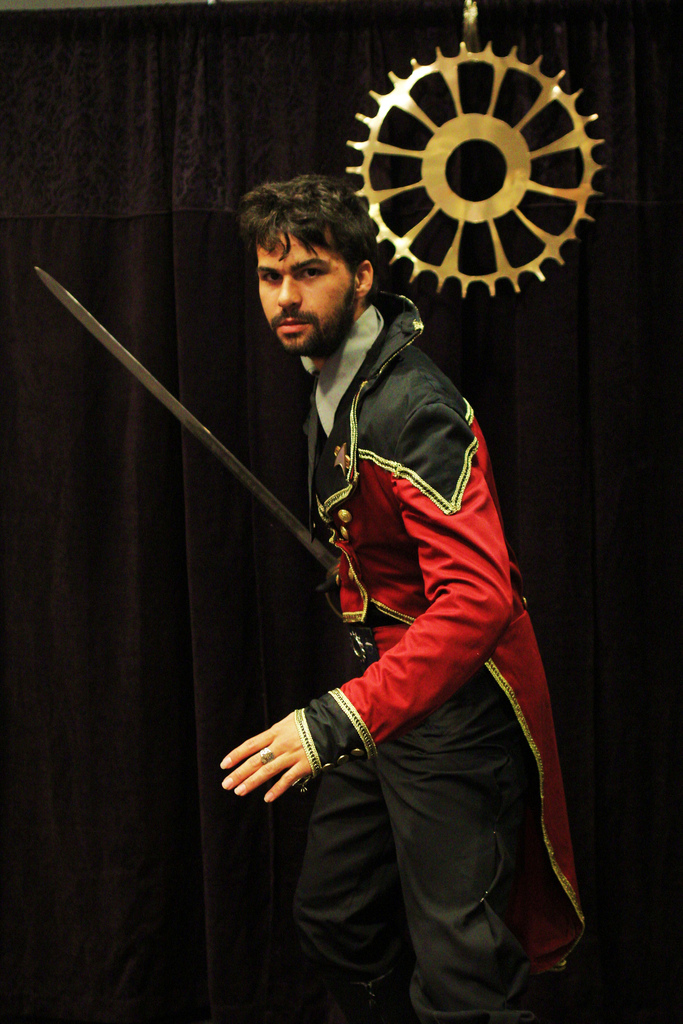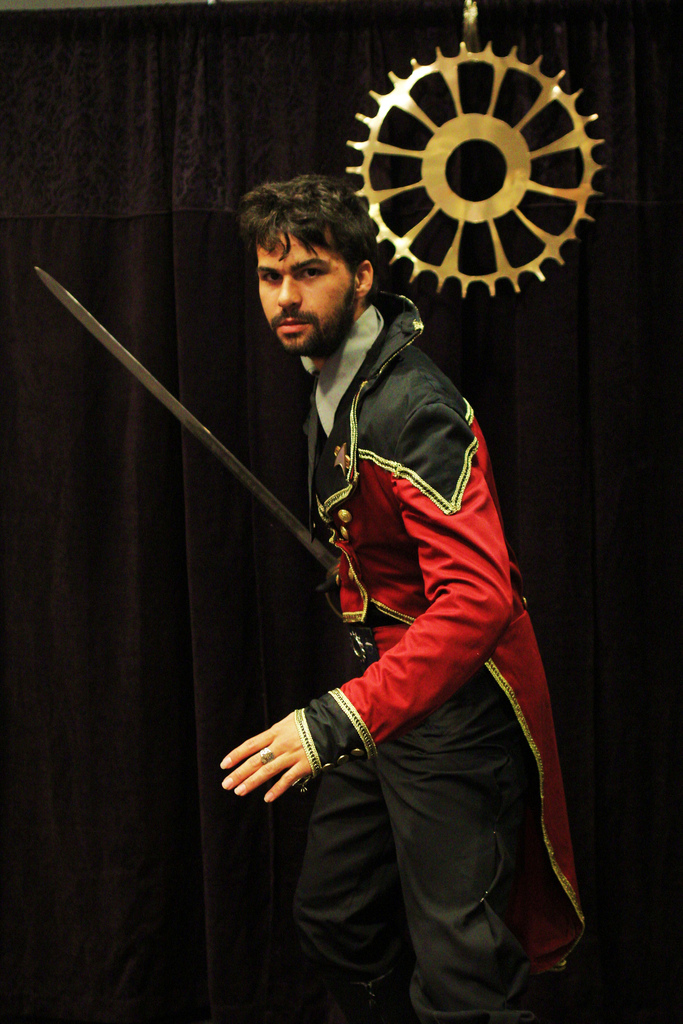 Watch
Here are some more pictures of the final product. The idea was to take the colors of the Next Generation uniform and put them on a uniform that resembled the British Navy during the 1812 war (I think).

REALLY nice concept and execution. I love it!
Reply

This is a great costume! I could imagine it being in a holodeck episode of TNG at some point. The British navy was right-over-left in 1812? Interesting. It may be a good variation to try the TNG pants style - if not for steampunk's sake, then for possible use as a uniform.
As an aside, what do you think of my TNG/WoK hybrid? (
[link]
, Class A (
[link]
Reply

Reply

Reply