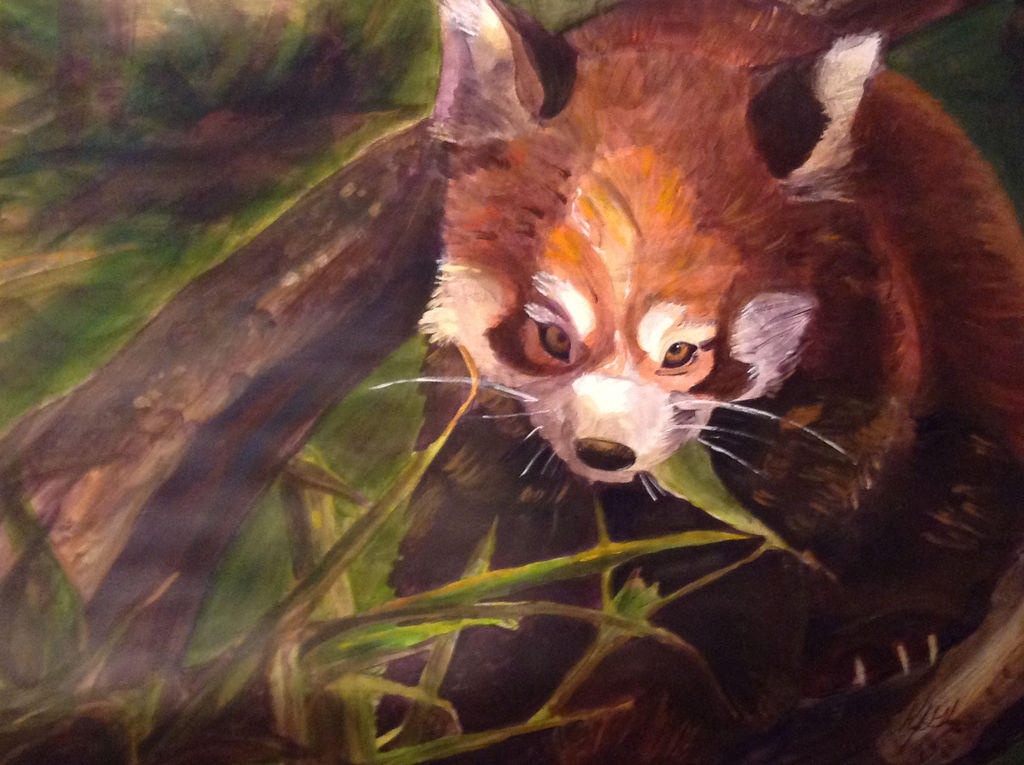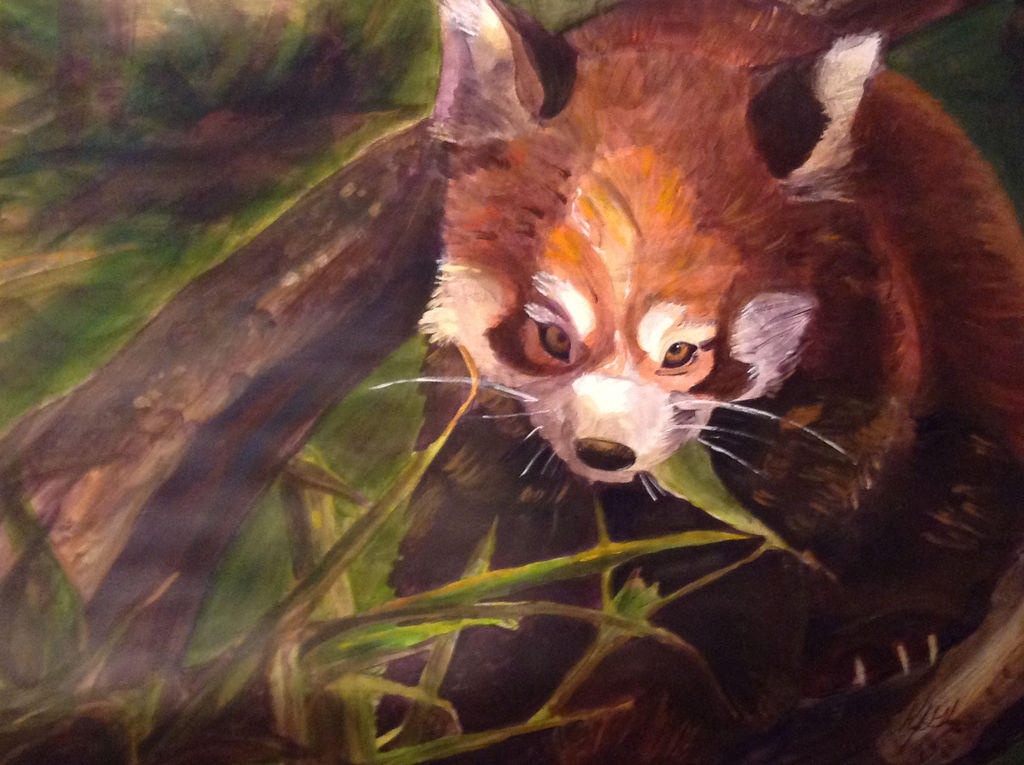 Watch
For our first assignment in Painting 1, we had to find an image on the internet that we felt represented excellent lighting. We were then to re-create it using the old technique of applying transparent glazes over a grisailles (an achromatic or monochromatic underpainting.)
The picture I chose was the phenomenal
Quiet-bliss
's shot of a red panda.
cirylxd.deviantart.com/art/red…
She has wonderful reference and stock photos that I highly recommend checking out!
I had a ton of fun studying and stylizing this little guy. I was quite proud of the painting when I did it a few months ago, but I think I've already improved miles since then. At about 2.5 feet across, it's also much larger than the scale that I normally work at, which was interesting to try.
Media: acrylic paint on paper