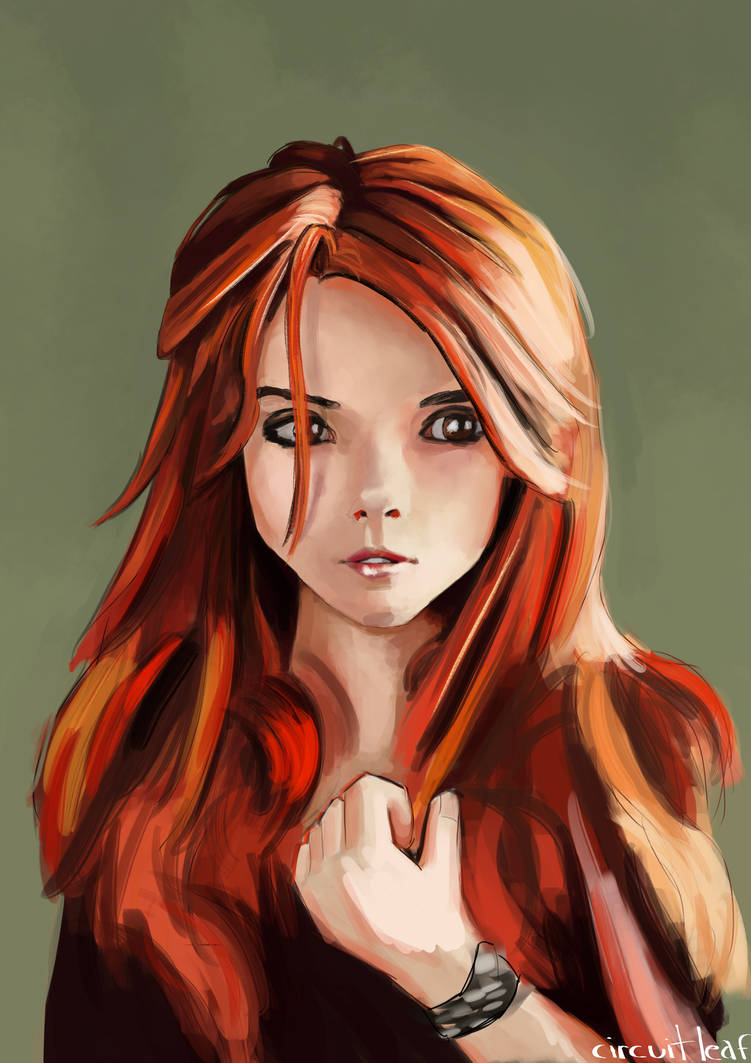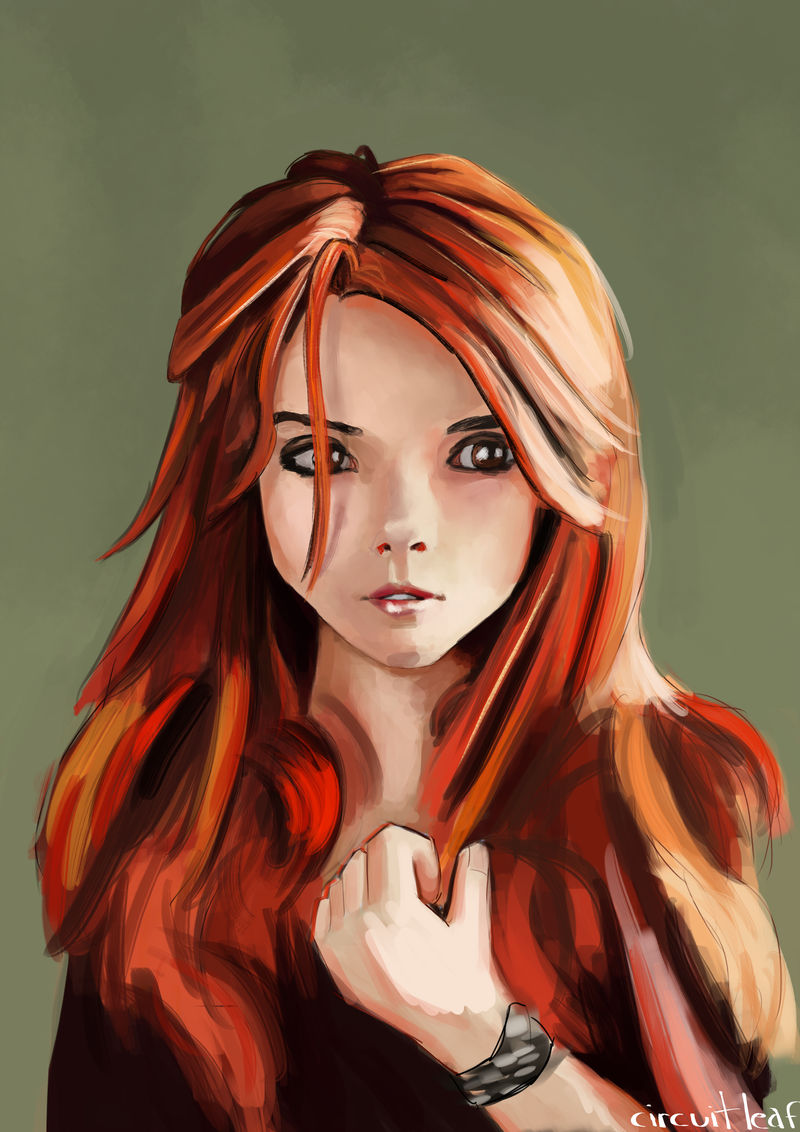 Watch
A Saturday's work. I tried to work with the skin tones and the varying levels and types of light with the red hair. Hair is hard!


Revised a few months later

Comments/critiques/etc. are always welcome. Thank you for looking!

I just love the shape of her face and her expression and the colors of her hair!
Reply

She looks like autumn in human form

I love the colors that you used for the skin! And I like how blocky the hair is. Good job!
Reply