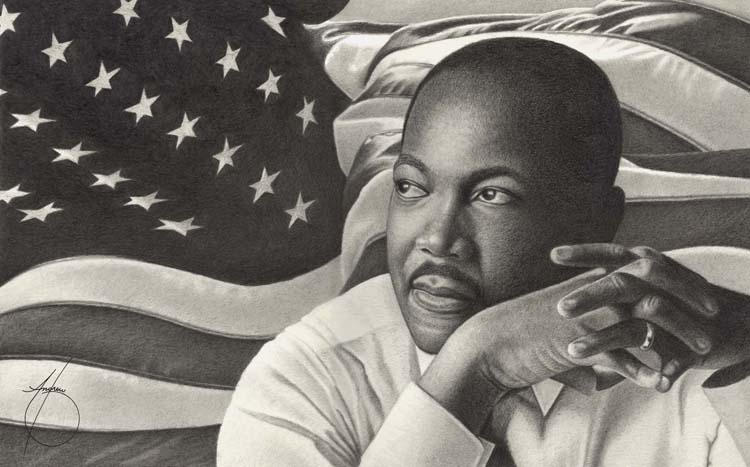 Martin Luther King jr.
* 15. january 1929 in Atlanta, Georgia
† 4. April 1968 in Memphis, Tennessee (aged 39)
1955
he led Montgomery Bus Boycott.
1957
he helped Southern Christian Leadership Conference (SCLC), he serving as it's first president.
The King's efforts led to
1963
March on Washington, where the King delivered his "
I have a Dream
" speech.
October 14 1964
, Martin Luther King jr. received the Nobel Peace Prize for combating recial inequality thought nonviolence.
In the next few years leading up to his death, he focused to include poverty and the Vietnam War.
The King was planning a national occupation of Washington D.C., called the Poor People's Campign.
The king was assassinated on
April 4, 1968
in Memphis, Tennessee.
1977
he was posthumously awarded the Presidential Medal of Freedom and Congressional Gold Medal.
2004
Martin Luther King jr Day was established as an U.S. federal holiday.
Source is
Wikipedia
.