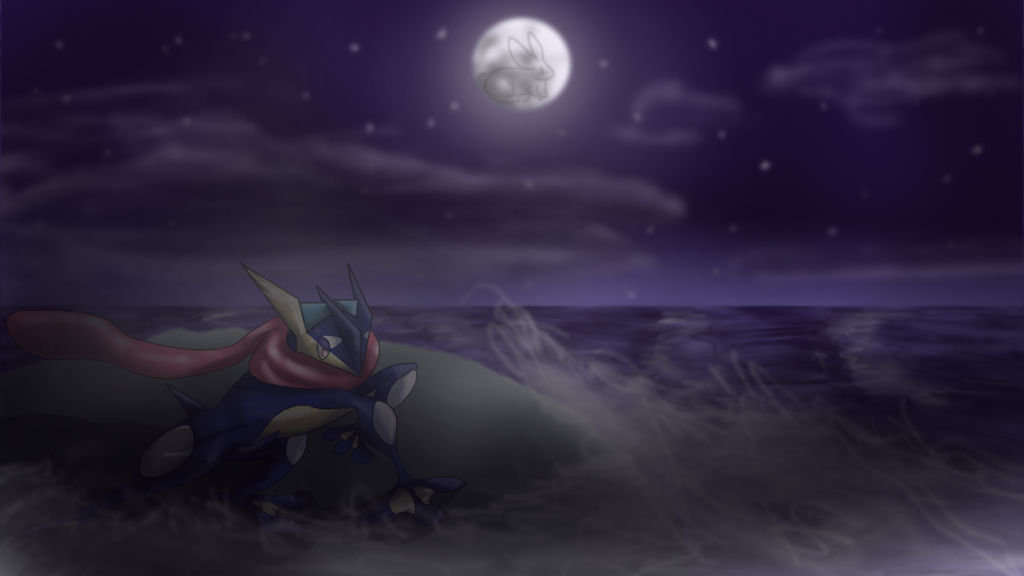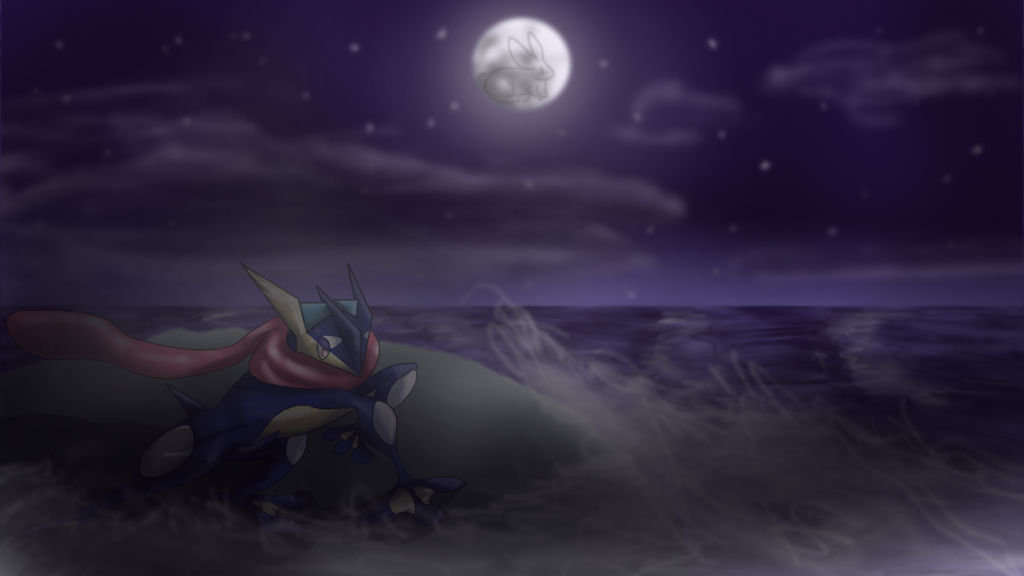 Watch
I finally did Greninja :b I decided a night time theme with all the darkness would be cool because they're based of ninjas, and of course, it just has to be on a rock in the ocean because I drew it. And yes, that is a rabbit on the moon. It was originally going to be a crescent moon, but then Wo decided to come along when I wasn't looking and draw a rabbit on it. So I made it a full moon. It looks cool in that way.
Greninja belongs to Nintendo; this artwork to me. Please do not steal nor use without permission.

Picture is great too!
I love the Pokemon.
Introduce this picture on my blog, man?
Be erased immediately if you do not like.

I'll wait for a reply!
Reply

Sure, go ahead! Just make sure you give credit. I'm glad you like it.
Reply

Reply

Dayum this is beautifull!
Reply

Is it me, or are Greninja's arms weirdly posed?
Reply

It's not just you. Actually, when I went to draw the arms I was confused about the position of them in the official art, which I was using as a reference. It showed on being bent in a similar way as the back legs were. So from that, I just drew them how they are here, figuring it must be normal for Greninja. It wasn't until my dad came to see, and brought up the fact that the arms seemed to be positioned oddly. I showed him the official art, which I had been using as a reference, and that started a big long debate about it. We looked at some photos of real life frogs for comparison - they were more like a human in the way the arms and legs bent and less like a Greninja. The models from the game of Greninja don't show anything, and just have the arms straight. So, whether the arms are right or not I just left, and went with what I could see from the official artwork.
I hope that's a good enough explanation for you :b
Reply

Greninja is my favourite Pokemon of the 6th generation !

Reply