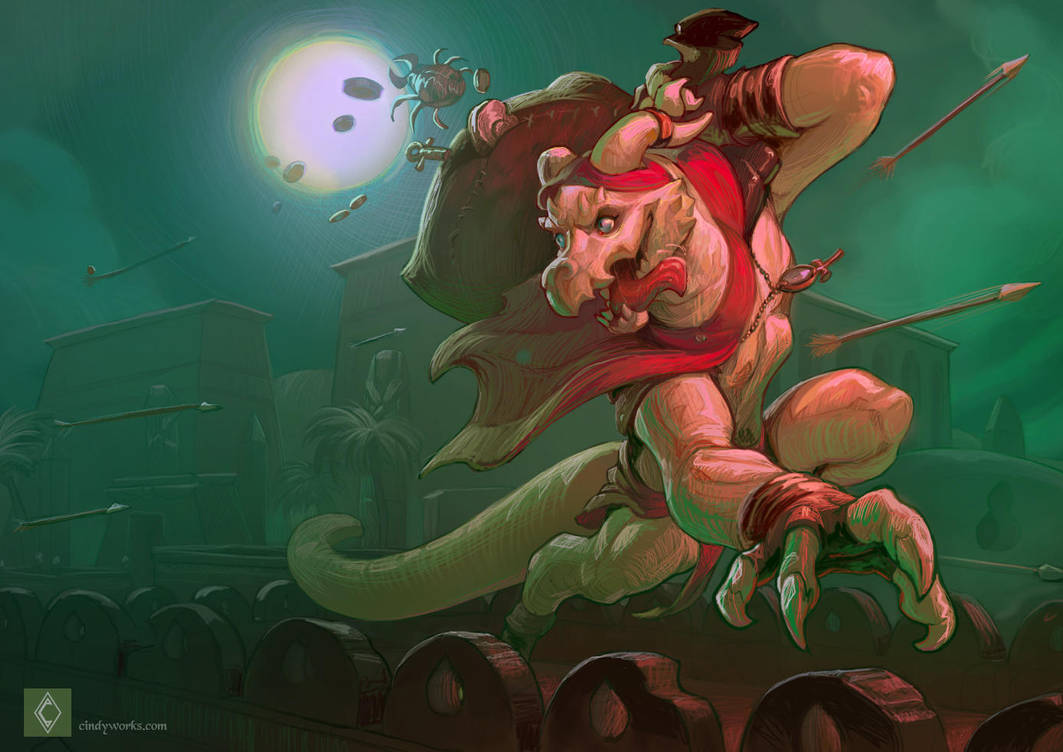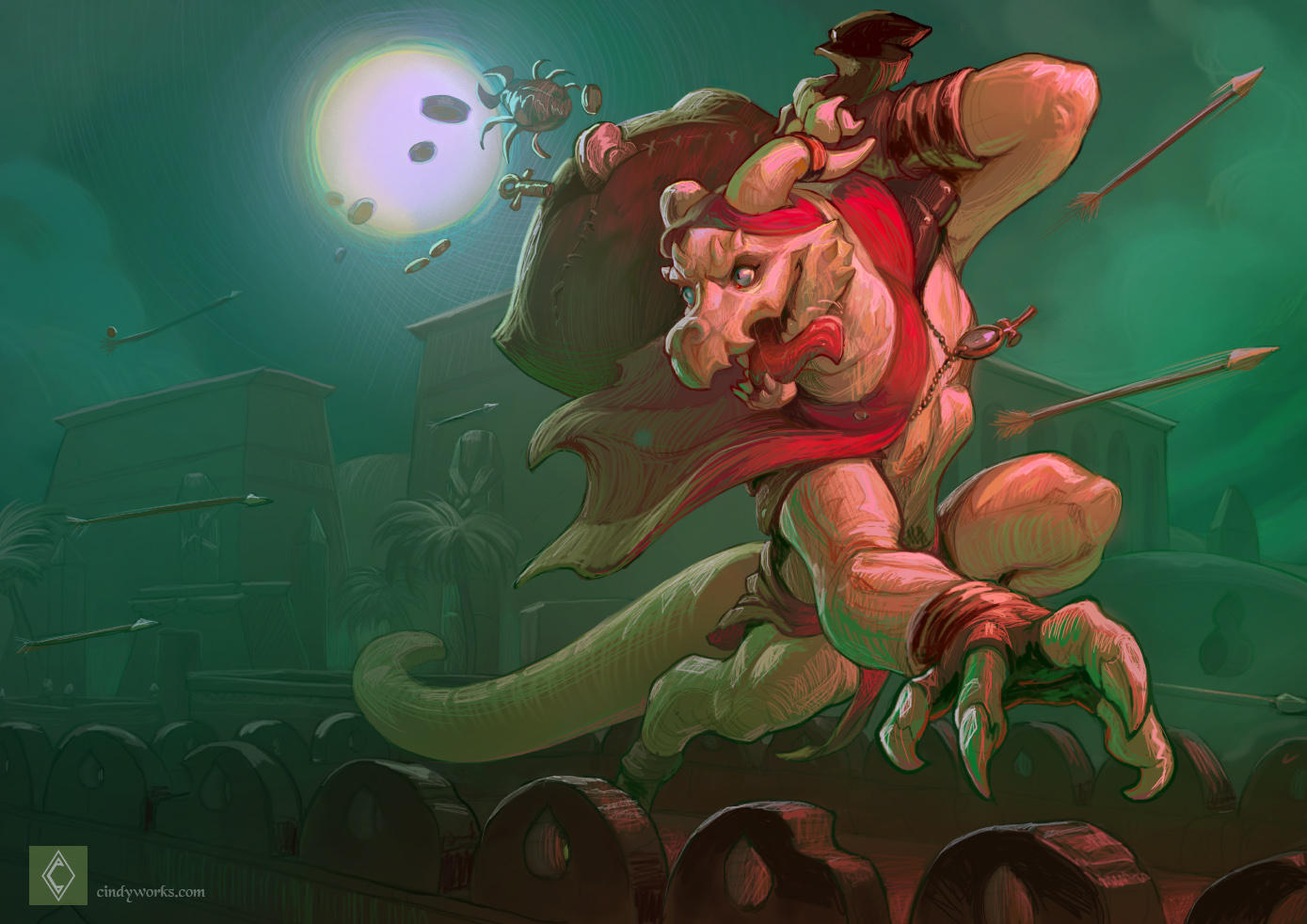 "He got away that Night, With a hefty bag of loot everyone will know of the "Great" Sirocco now! The greatest thief in all the land (At least that's what he'll tell himself)"
Text story and title from Duskthebatpack.
Commission for Duskthebatpack from fa

a carinha com a língua pra fora e a pose ficaram bem legais. posso ver que ele nem está dando bola para todas essas flechas XD todas as cores ficaram mesmo muito boas! belo desenho!
Reply

poor guy, almost getting shot in the bottom
he's just wearing a cape and loincloth?

Reply

Reply

Oh my god I love this so much. It's so dynamic!!

Reply

"HA! A candlestick, a copper cup, and a butter knife! I've got a hoard to make any dragon proud already!"

--- Sirocco, Kobold thief; ecstatic over his latest "treasures" (that were actually just random junk)
Reply