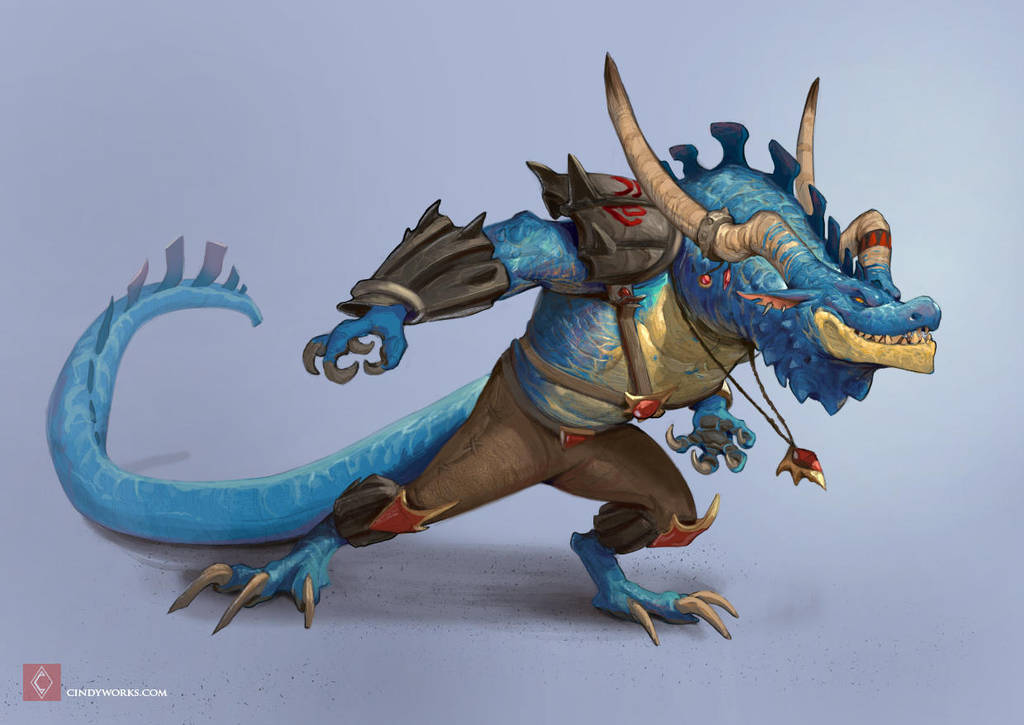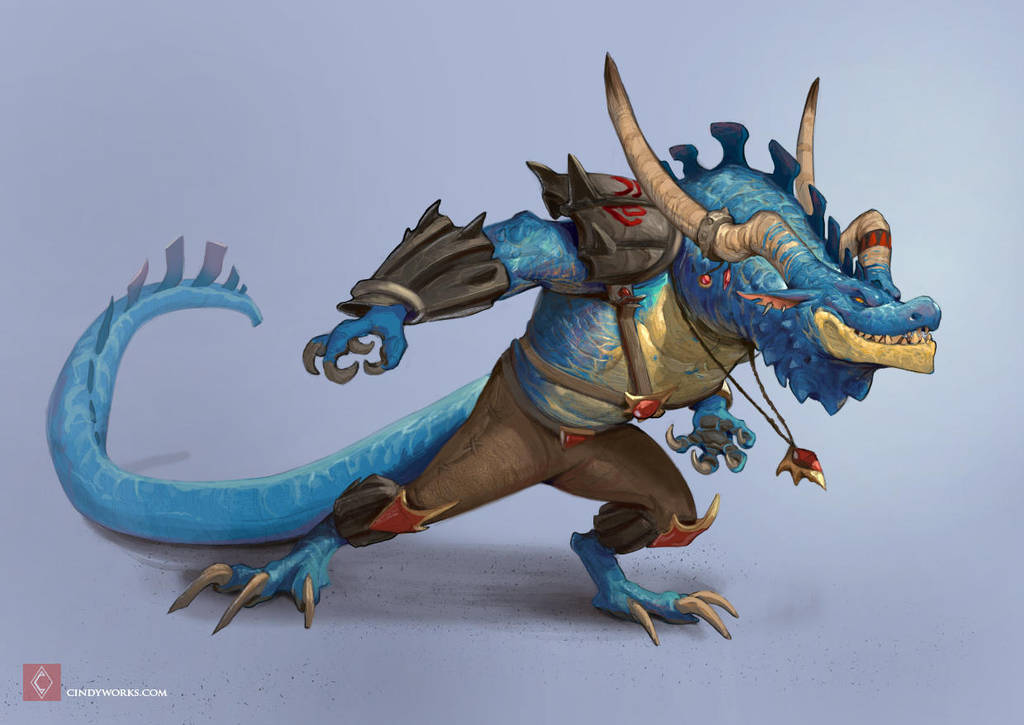 Watch
redesign of this:
a little bit about this creature:
Creatures known for their incredible abitiy of forging and dealing with gems. They aren't a quick creature but a sturdy and strong one. They run in their four feet, but can walk using their back legs. They use their strong claws to hunt but it does not mean they are entirely carnivorous, many fruits and vegetables are part of their diet as well. Besides their appearence, they respect the world as it is, not hunting just to kill, but only when it is necessary for living.
They have a culture of living together, but they don't form a family and they aren't linked by blood lineages. They live together because it helped them to live more and easily, like hunting together. In their city it can be seen a lot of markets and forges.
One of the favourite activities of their culture is the storytelling, they love to tell stories, to tell about their adventures, strong enemies or unusual creatures they fond and created a bond with it.

This is so great! nice design
Reply

Reply

Cool looking dragon! Love the art style by the way! Just everything from the armour, to its expression looks great. Keep up this quality mate 👍
Reply

Reply

I quite like the new look, proportions seem to work better I think. I'm not sure what to think about the armor though, it doesn't seem to be constructed too thoughtfully unless that is not really meant to be adventuring clothes.
Reply

wow bem legal! ele parece pronto para atacar! a pose ficou muito boa e você fez o corpo dele super bem! as garras e chifres ficaram muto muito boas! e gostei das calças e dos acessórios. achei que aquele pendente era um daqueles que uma pessoa tem uma metade e a outra tem a outra metade X3 a carinha dele ficou ótima. é a expressão de alguém que vai aprontar todas XD as cores e sombras ficaram ótimas como sempre! belo desenho!
Reply

Damn! Freaking awesome design!
Their culture is very interesting as well.

What are you going to do with the other design?
Reply

omg, thanks, Drake!
"What are you going to do with the other design?"
I'll scrap the hell out of it xD
Reply

amazing looking dragonkin your created
Reply

thank you

Hopefully this one is the final version ehehe
Reply

Reply

Very, very cool design!

Reply