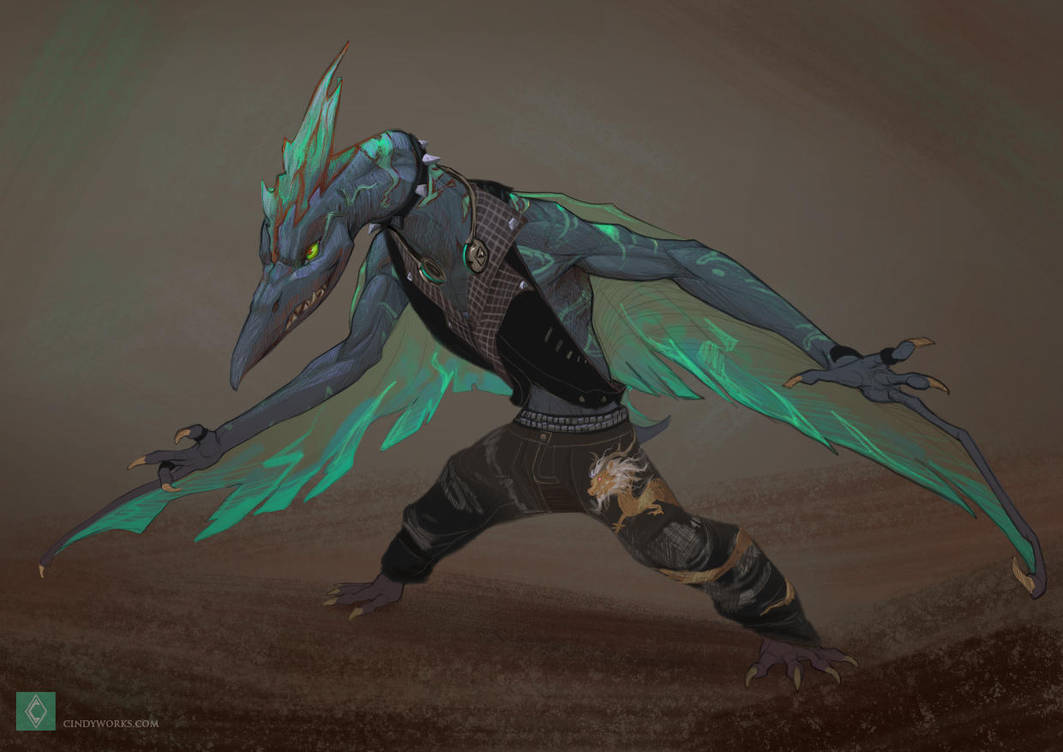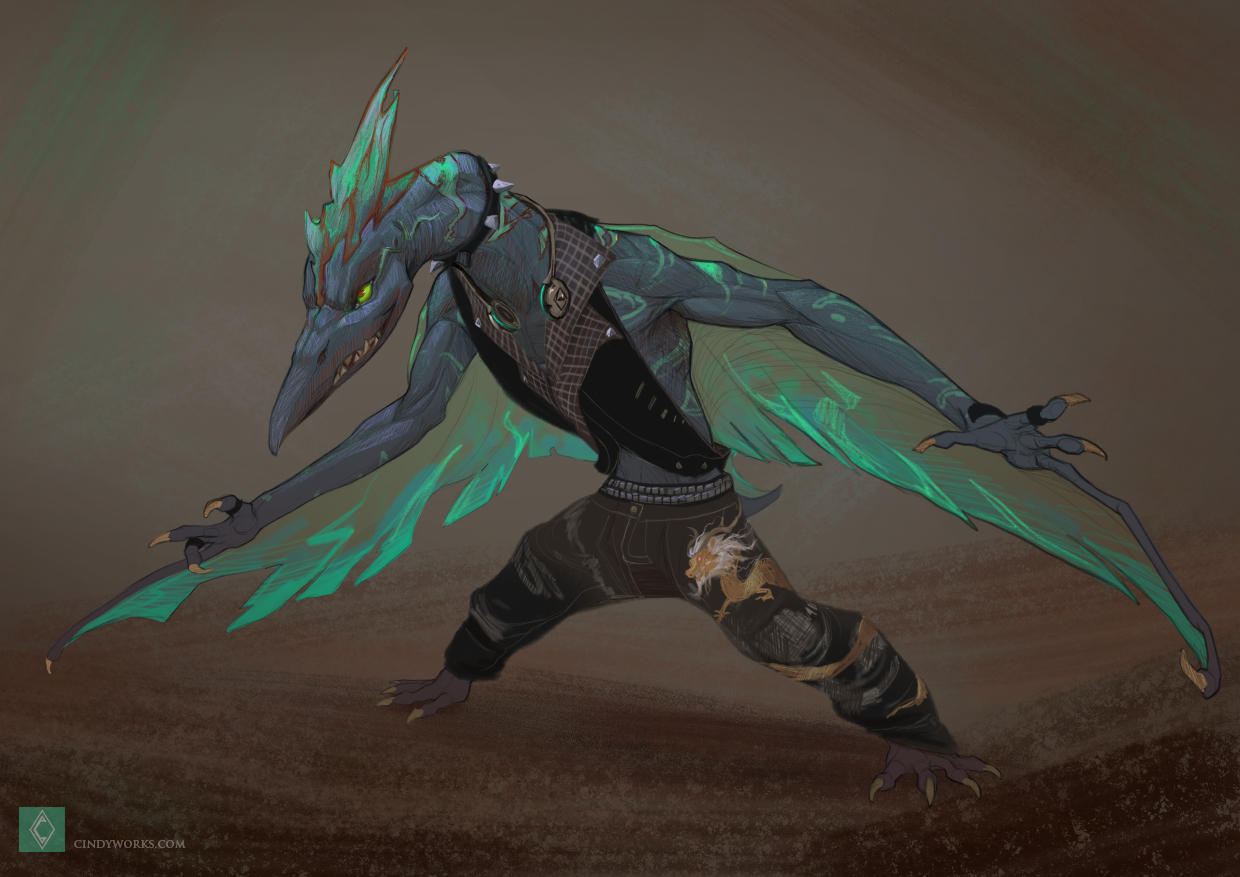 Watch
Kudos on finding a balance between animal and anthropomorphic traits that works for this character in particular. Wing boy leans more on his animal side, but he retains enough human attributes to make it crystal clear he's neither a dinosaur or a human being, but something else entirely. It's like he's both an anthropomorphic dinosaur creature and a sentient human-like being that's not biologically human, yet conceivably acts, behaves, reasons, wills and desires in ways relatively similar to humans, at least as far as I can tell.

Wing Dude favors a grungy aesthetic, perfect for a guy who presumably lives in a city-space relatively similar to those of so-called first or second world nations. I just love how the clothes are tailor-made for his species in particular: the guy makes do with a vest that covers most of his torso while presumably leaving the back exposed, since he needs to have his arms and wings unencumbered whenever he flies (or glides?) around the place.

My compliments on Wing Man's physical appearance and outfit: the grunge, punk (or whatever it's called) look is perfect for him. The green patterns (tattoos?) perfectly compliment his blue skin. His clothes are also distinctive enough to give him a look of his own, no matter how many others emulate it. His expression conveys arrogance and cockiness, like he's boasting in front of a rival group. Whatever the case, it makes him shine as a distinct individual. My respect for another brilliant submission.
The Artist thought this was FAIR
4 out of 4 deviants thought this was fair.
All I got to say is AWESOME!! Good work and keep improving! Your doing fantastic. The dinosaur catches me eyes immediately! I love you work and this is one of the best pictures I ever seen! When I was looking for something to critiques and this is the best one I found. You obviously put a lot of work on it. It has a lot of vision and it has a lot of impact. Overall: You doing Great and for once and for all you awesome and so is this picture good job. Keep improving an It's time for me to go bye.
The Artist thought this was FAIR
2 out of 2 deviants thought this was fair.