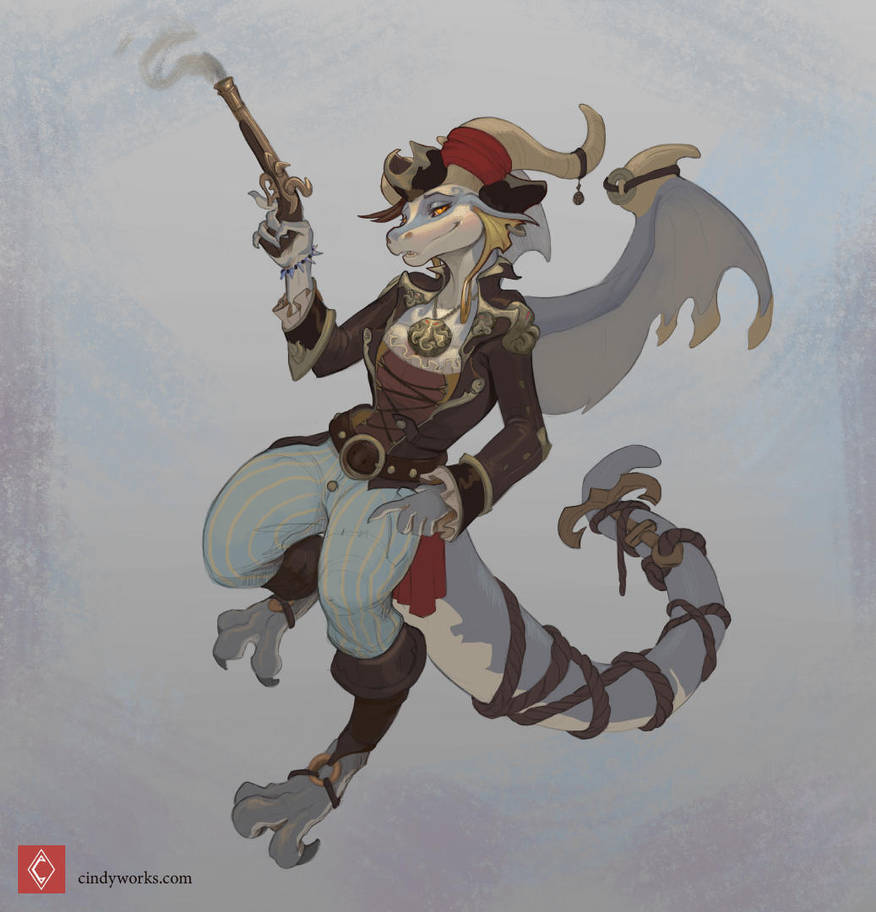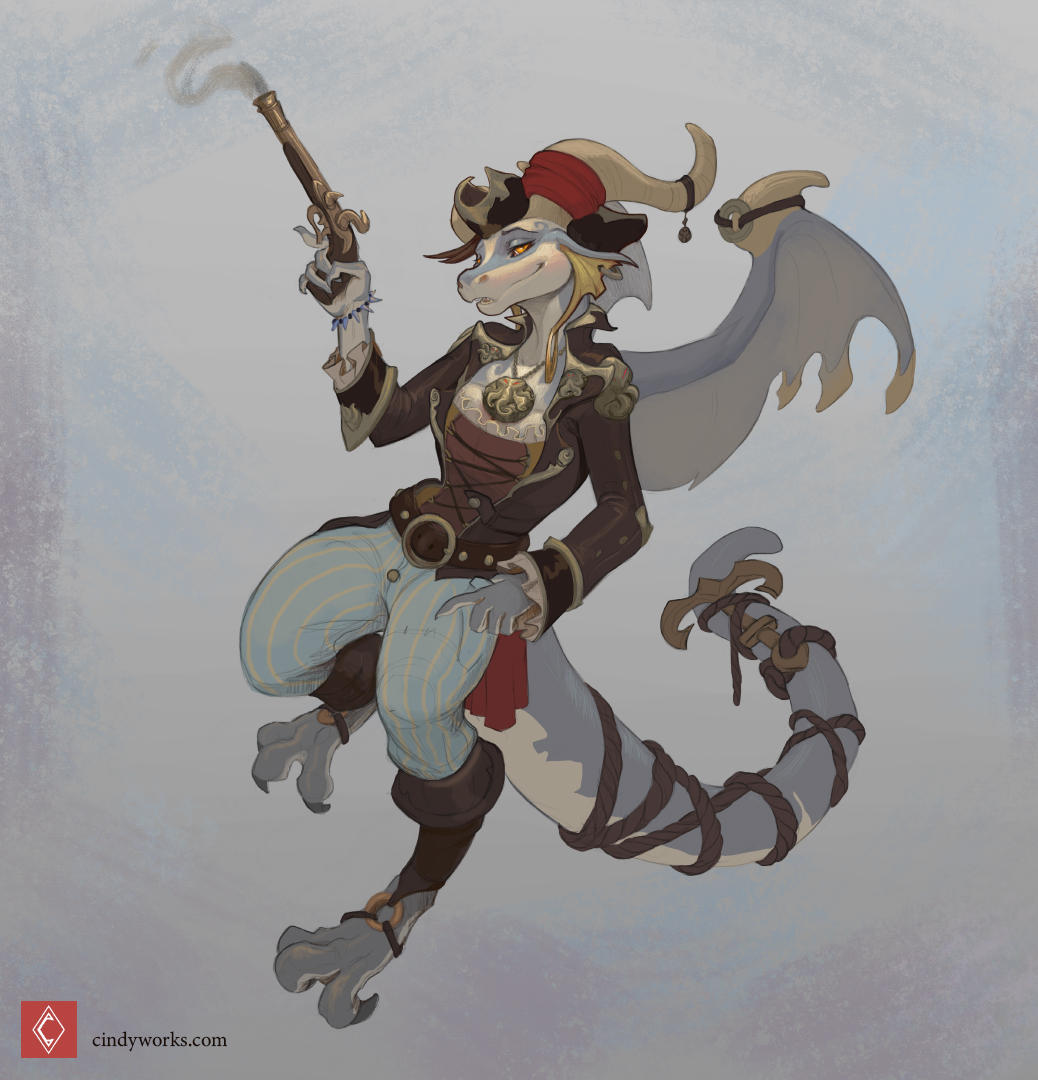 Watch
I like pirates, I like dragons, so.... this.
..

"Of course I use a gun, landlubber. What, you think breathing fire DOESN'T hurt like hell? Well, it does. Besides, no pirate wants to burn down a ship before they've even gotten any looting done. Like the looting me and my boys are about to do to YOU, for instance!"

--- "Broadsides Bess"; notourious Dragonoid pirate, to the resident of a port town she and her crew were raiding.
Reply

uma pirata super linda! as roupas de pirata ficaram ótimas! adorei a carinha e a arma dela. e o pendente cthulhu ficou bem legal! bom trabalho!
Reply

Reply
She's got dem looks, and you got dem skills!

Reply

i give this a solidi 10/10!

Reply

She looks so gorgeous! I love her design.
Reply