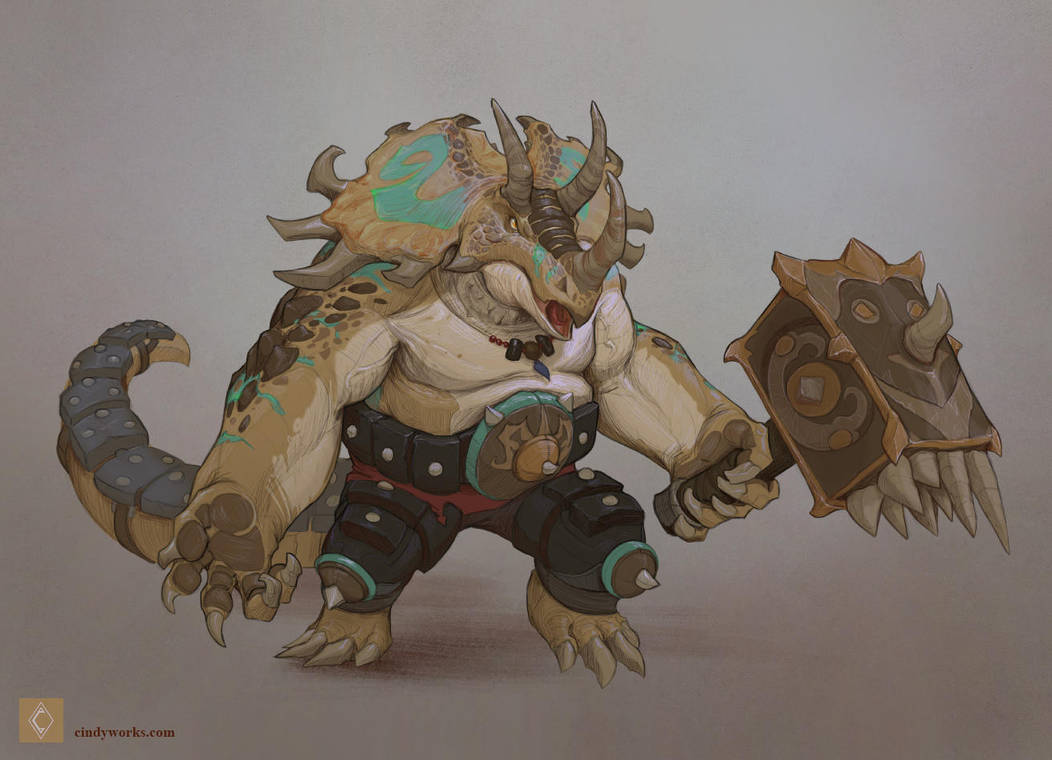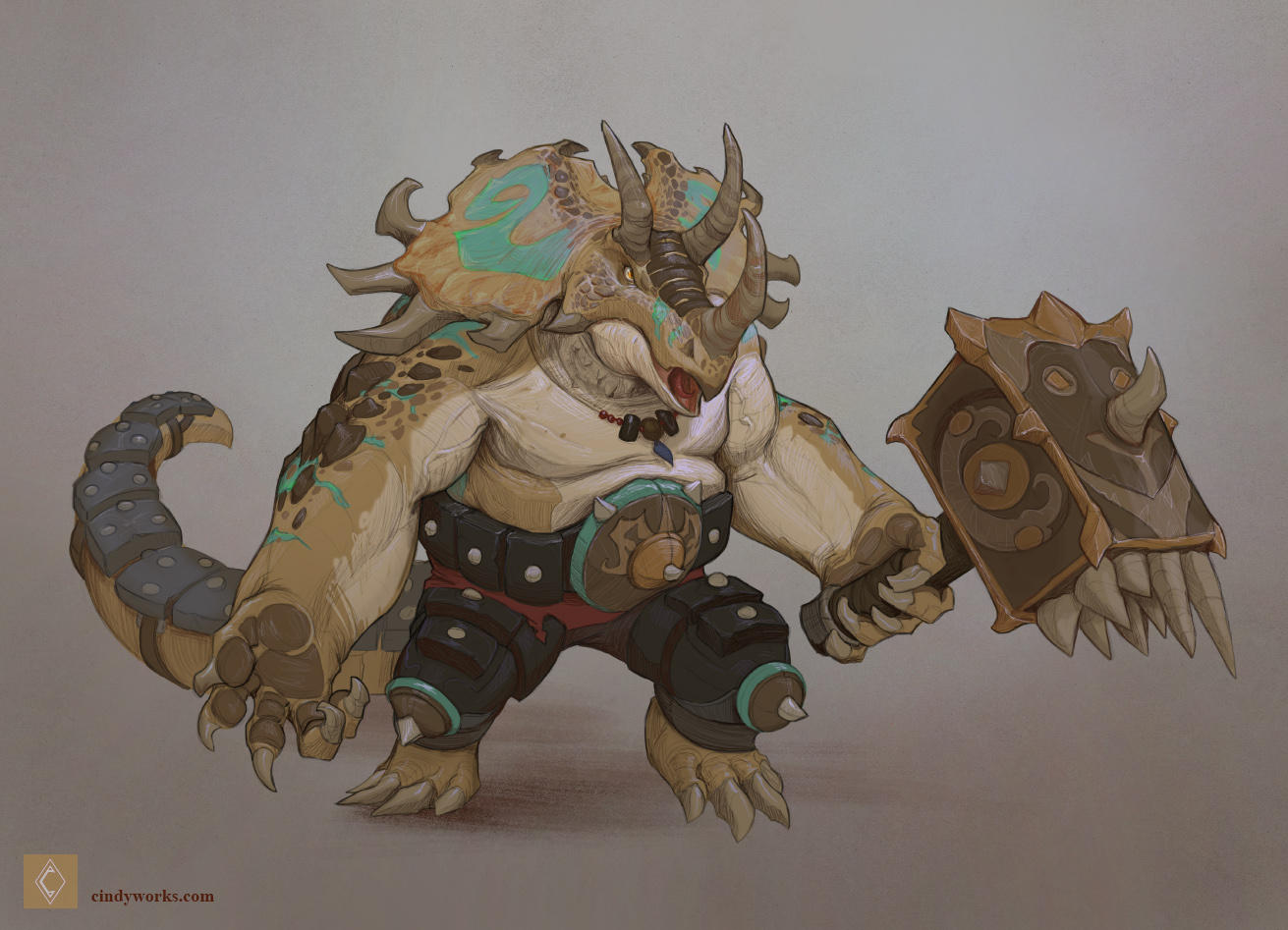 Watch

"Look warmblood; Do us both a favor and just pay your taxes already. There's a kid here, and I don't want to smash skulls in front of the poor twerp. It'd give him nightmares, and spoil how much fun it is to use my hammer."

-- Harald Many-Horn; Triceran tax collector under the Dinosarus Empire, to a stubborn human who refused to pay their taxes.
Reply

wow bem fortão! adorei o design dele! os braços e mãos e a cabeça ficaram super legais. e imagino o estrago que essa martelo faz! bom trabalho!
Reply

This looks like a character that belongs in a MOBA....
Reply

Reply

Thank you, i love putting stuff in the tail part XD
Reply

Reply

Seriously, he looks so cute!
Reply

Thats such a cool character. His right foot looks a bit "rubbery" though. Like it's being stretched.
Reply

This is very sexy!

Reply