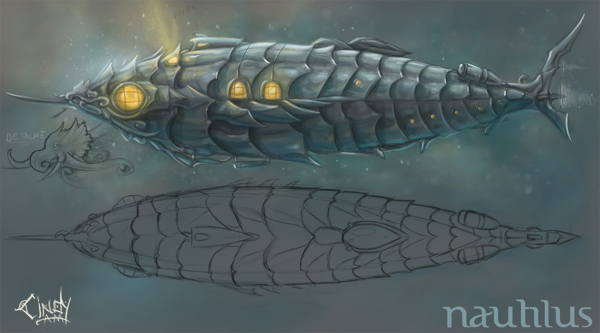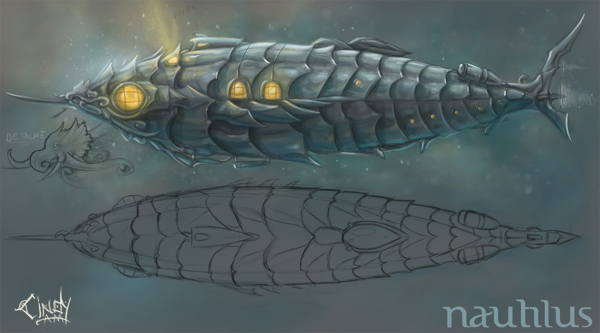 Nautilus concept for the 20k leagues under the sea project in my internship:
educoteca.educopedia.com.br/Li…
(it's in portuguese only D= )
2012 - photoshop cs5 + tablet bamboo
..
:thumb352749297::thumb330673658:

Reply

Awesome design! It must have been tough keeping the scale design consistent between the two drawings.
Reply

Thanks a lot!!!
the scales was the first idea that came with in my mind, and I tried to keep them in the concepts
Reply

Reply

Obrigada *-**** foi divertido desenhá-lo
Reply

Adorei o detalhe do elefante e o modo como desenhou as "escamas", deve ter sido divertido criar o design :3.
Reply