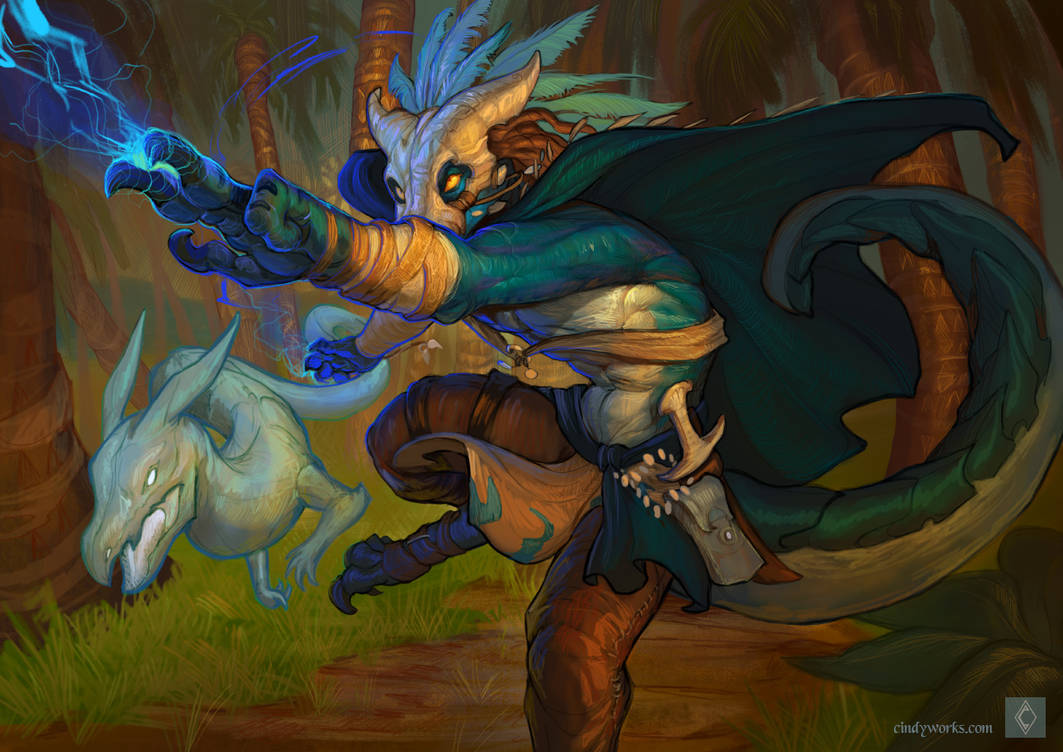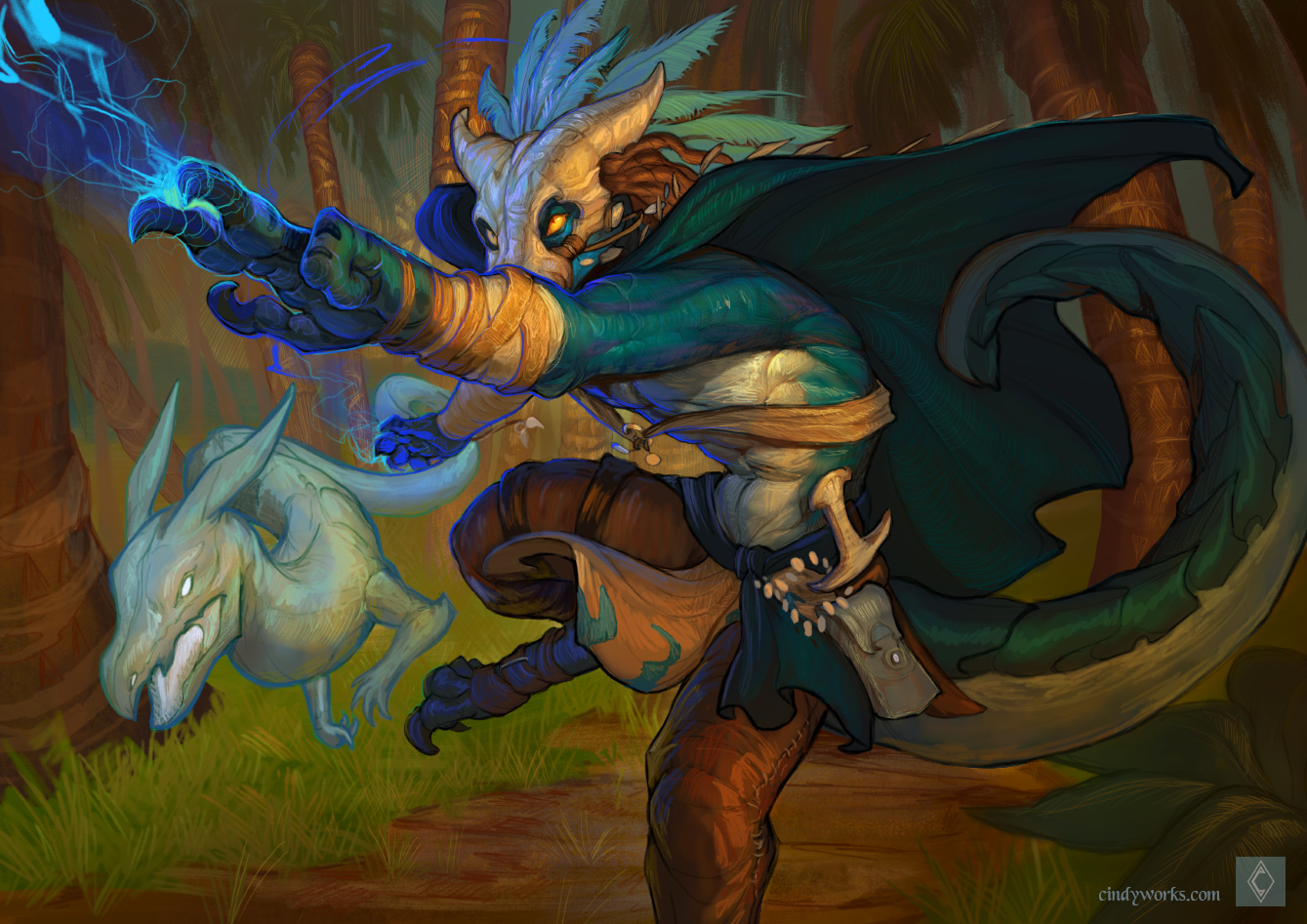 Watch
commission for Rall_Kirax, from fa
The first thing that stood out to be was how well you utilized colors in this image. It's eye catching, but not in an overpowering way. The background has just the right amount of detail that it isn't distracting from the figures but also looks very pretty when you take the time to look at it. That's a good balance which some artists really struggle to manage, but you've aced it. The lizard man's anatomy is excellent and his pose conveys action effectively. I like how you've made his tail curl up because it helps to convey that he's descending at the moment. The same goes for the loincloth, which helps to show which way he's moving. The rest of his attire is likewise well done. The dagger and pouch on his belt look stylish but very functional, the mask is intimidating, and the bracers on his arms add a nice touch to the ensemble. I like the detail you put into the stitching on his trousers and the cape is perfect. Then there's the magic he's using. The bolts of lightning leaping from his left hand have some real power to them and the streams of energy following behind his right hand as he swings it help to convey his movement with that arm. The creature that's accompanying him is also nicely done. You can see it's movement clearly and it looks positively vicious.

I think the only issue I have with his picture is that the lizard man's right hand looks like it's about to touch the tail of the creature. The perspective is a tad wonky. The tail looks like it's almost coming up in front of his arm but, based on the position of the tail, it shouldn't. I think if there had been a little more of a gap between the fingers and the tail, it wouldn't be a problem, or if the hand was more clearly in front of it, that would maintain the depth perception of the piece. However, it's not a huge issue, and everything else is spot on. You've done an excellent job on the whole and you should be proud of this piece.
The Artist thought this was FAIR
5 out of 5 deviants thought this was fair.

wow super legal o desenho! a pose dinãmica e as roupas dele ficaram mesmo super legais. bom trabalho nos raios e as cores ficaram muuuito boas! belo desenho!
Reply

i like the skull mask, makes it almost look like the lizard has horns
Reply

Amazing artwork! Already saw it over on Artstation.

Keep up the amazing work!
Reply

Reply

I love this drawing style!
Reply

Reply

Reply

Reply