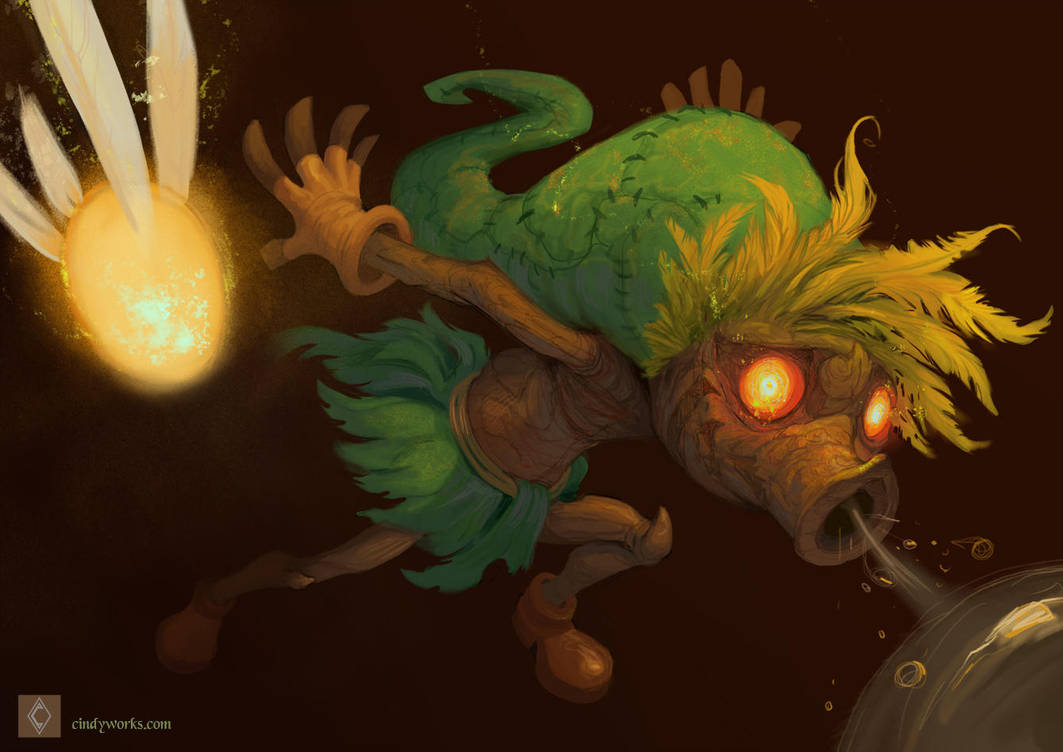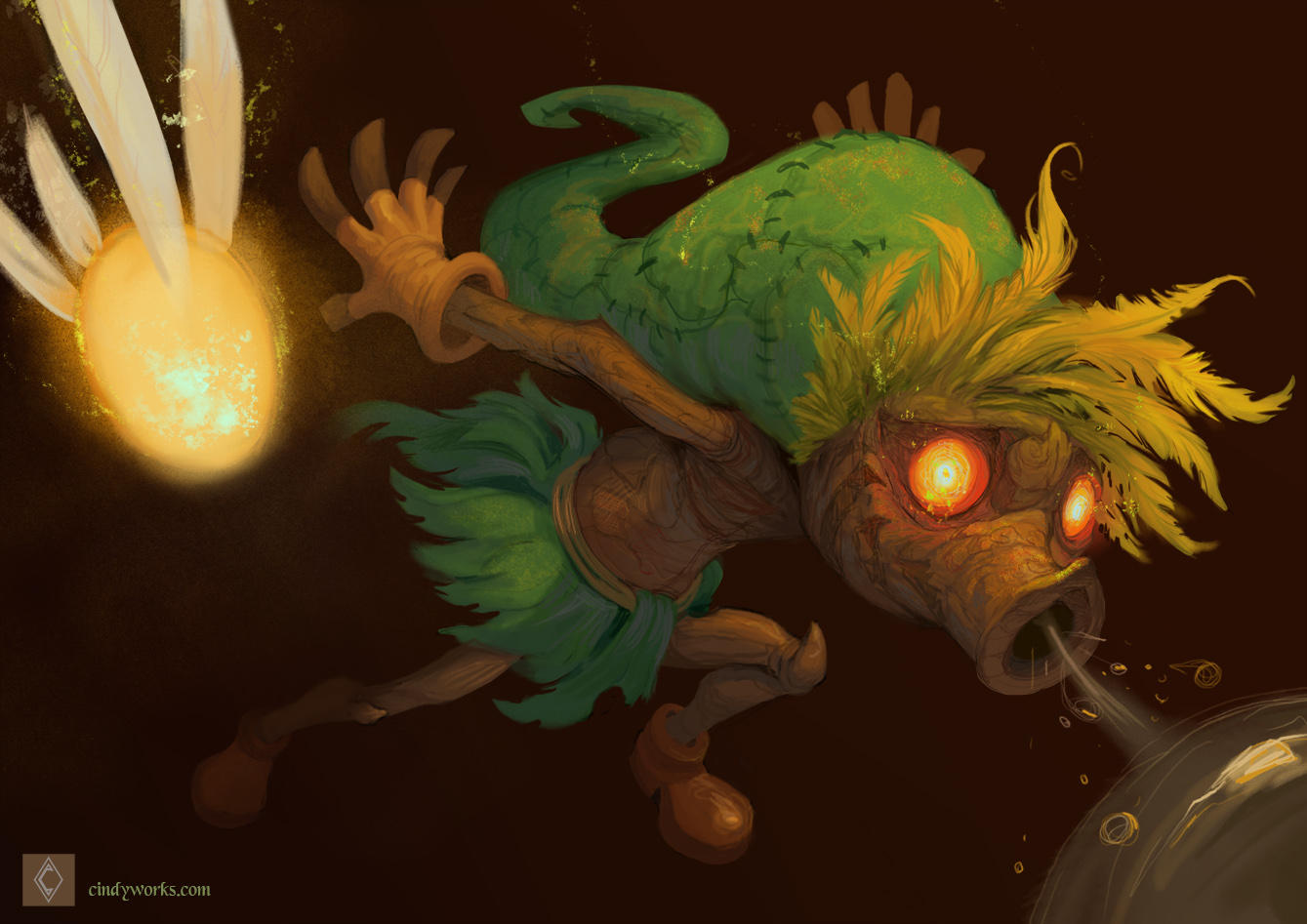 Watch
Majora's Mask <3
The Best game for me.

Really love your take on him here, the design is fantastic.
Reply

wow essa sua versão dele ficou mesmo muito boa! a pose e a carinha assustadora ficaram ótimas. e as cores estão excelentes como sempre. belo desenho!
Reply

The cutest mask imo! Really like the glow from Tatl and his eyes. Makes it more eerie!
Reply

I always loved the design of Deku Link, and you perfectly protrayed it in your art-style. Great work as always.
Reply

Me too, sometimes it is my favourite, sometimes it is the Zora's one, I can't decide heheheh
Thanks!
Reply

Great piece! The textures of the bark skin and hat cloth look great.

Reply