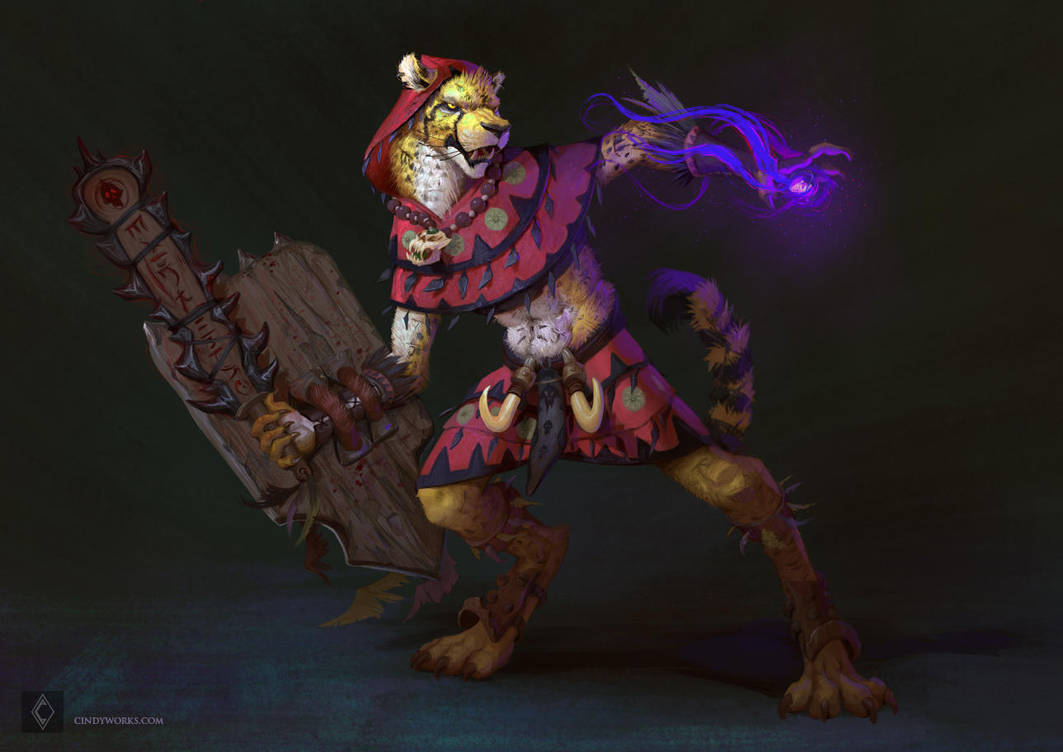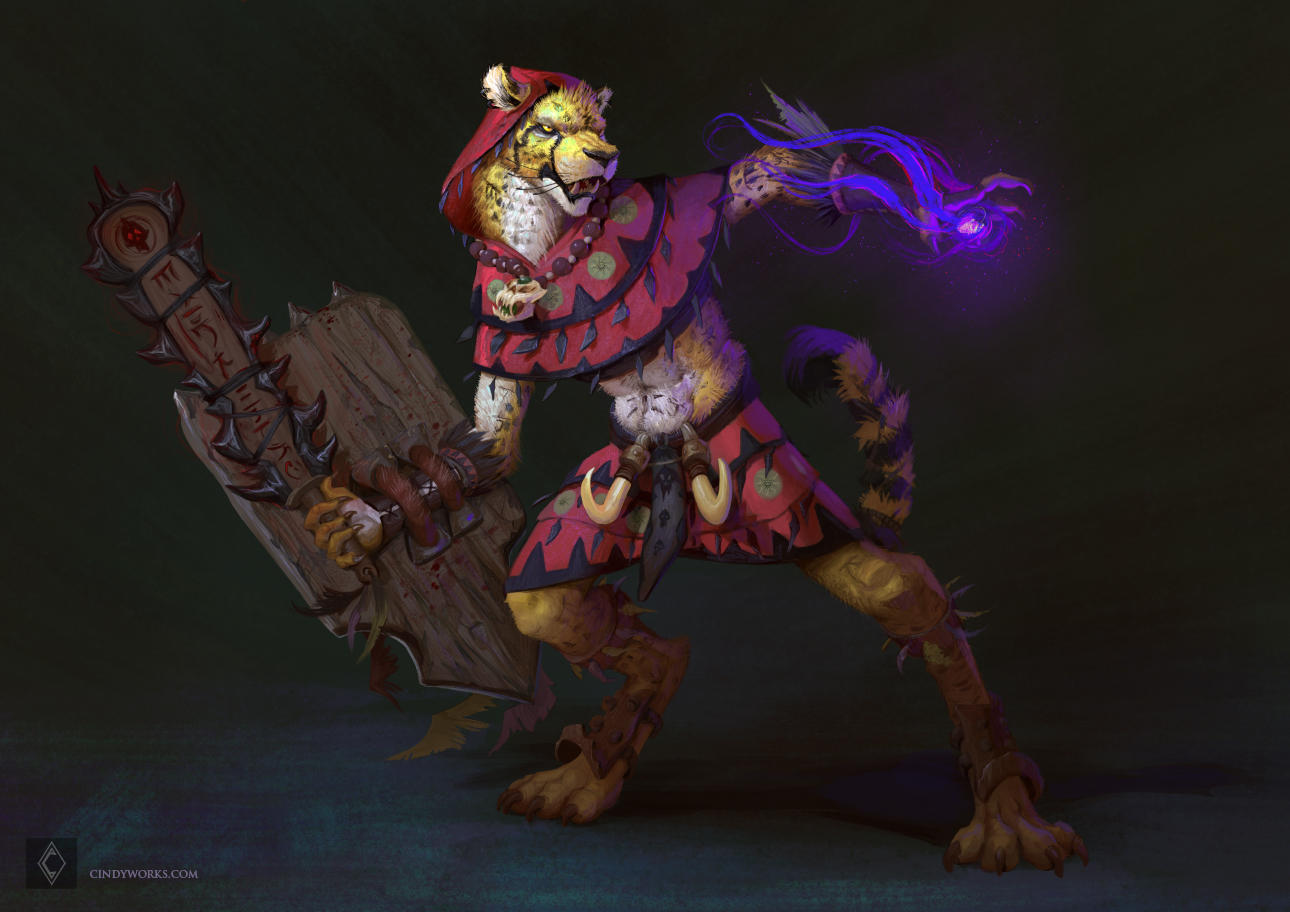 Watch

o escudo e o tacape/espada (não sei o nome daquele troço) ficaram bem legais. gostei dessas rupas dele. e você também fez o corpo e o pelo dele super bem. essas cores e efeitos ficaram muito muito bons como sempre! belo trabalho!
Reply

This is so freaking awesome! I love the detail.
Reply

I thought he had some sort of minigun/gatling gun on hand!
Reply

I like the style and level of detail in your painting but what comes to my mind - if constructive criticism is welcome - having a shield and sword on the same side is very weird... It would be inefficient to say the least and that creates a bit of distance with the character.
Your friendly neighbour,
Ekruex
Reply

well, he will not use the sword with the same arm with the shield, he just take off his sword with his right arm to cast a spell with a bare left hand
Reply

Wouldn't it be more useful to have him temporarily throw the sword into the ground for example? That way he doesn't lose any mobility to block incoming attacks with his right hand... And if the character gets pushed into animation it might just give them some inspiration. Either way, if this is the choice you're going for that's fine ofc, just throwing it out there. Nice work, keep it up!
Reply

humm, throwing his weapon is not very respectful with it and it would make a lot of noise. Thanks ^^
Reply