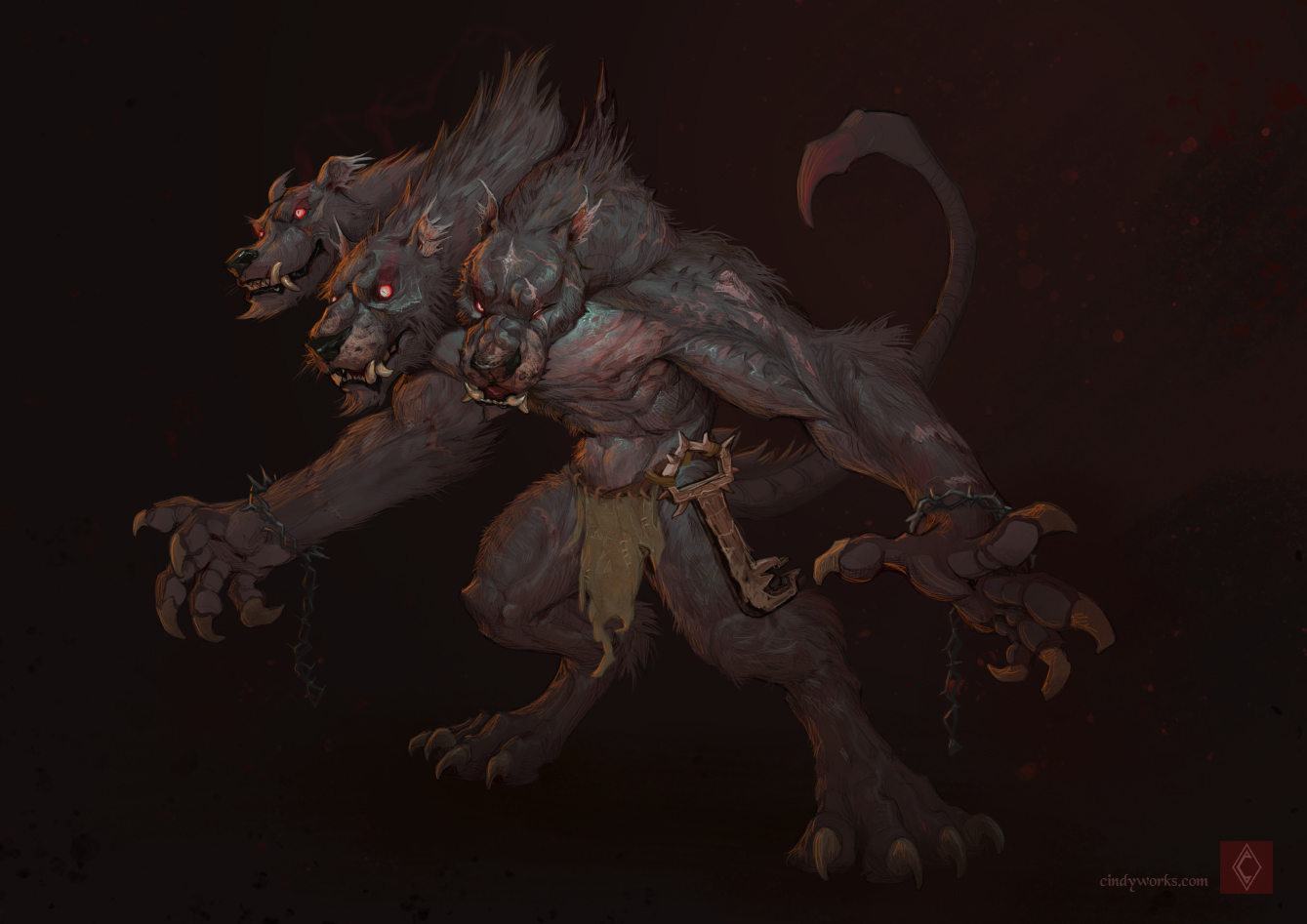 Watch
A humanoid version of Cerberus is something I don't think I've come across before, at least to my memory. You've done a great job with his overall anatomy. There's a real sense of both dense muscle and bone beneath that leathery skin. The way you've design his feet is well done. Those look like paws that would support his weight. (I see a lot of werewolf designs where the feet are too small to be capable of holdup up the rest of the creature.) His hands are absolutely brutal looking and that tail appears to have a scorpion's stinger on it. I hope I'm seeing that right, because it's a cool concept and it would make this already deadly creature even more formidable. The heads are well done and each one as enough distinction to it that they don't appear to be exact copies, yet they're similar enough that they look like the heads of the same creature. I like that there are scars all over the body. Your use of lighting is a nice touch, as is the key on his belt. (Hey, Cerberus was a gatekeeper, after all.)

I think the only things I think would make this picture better would be a stronger contrast with the background (maybe,) a slightly more tattered or dirty loincloth, a larger belt around the waist, perhaps a tad more detail on the tail if it isn't going to be in silhouette, stronger looking chains around the wrists (as it would take more strength to break those, so he'd appear even more formidable,) and perhaps some drool coming from one or more of the mouths. Oh, and maybe some collars around the necks, too, but those might look superfluous, so I'm not sure. These are only minor things, though. This image looks great as it is and you should be proud of it. Well done!
The Artist thought this was FAIR
4 out of 4 deviants thought this was fair.