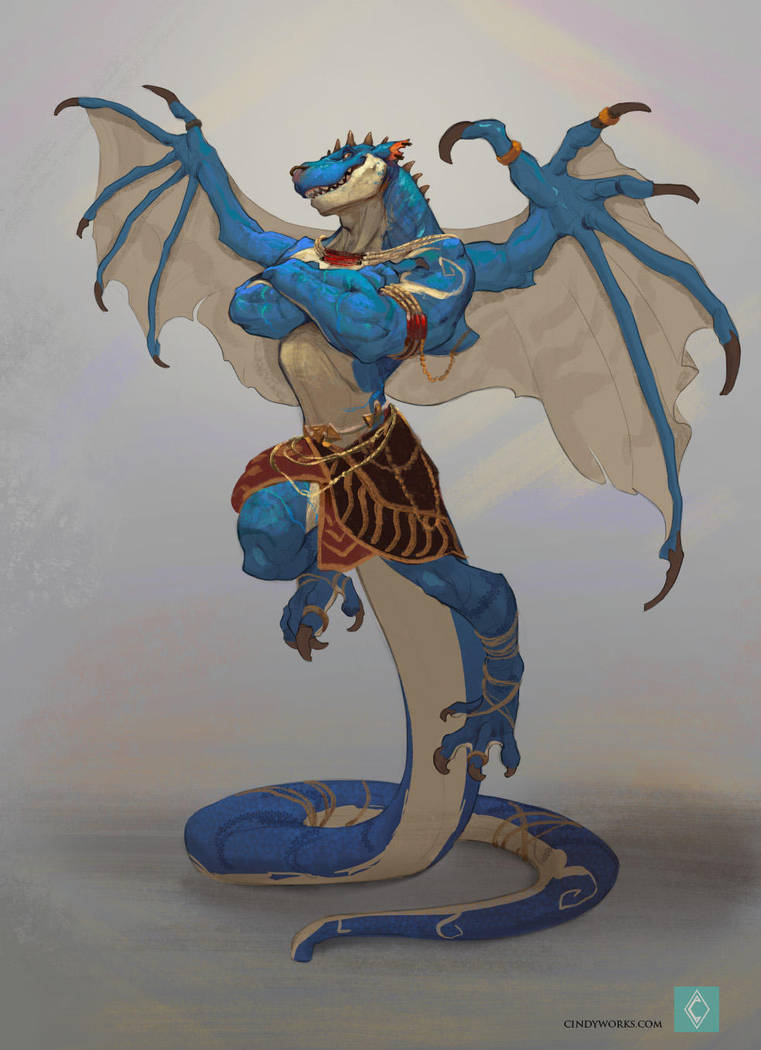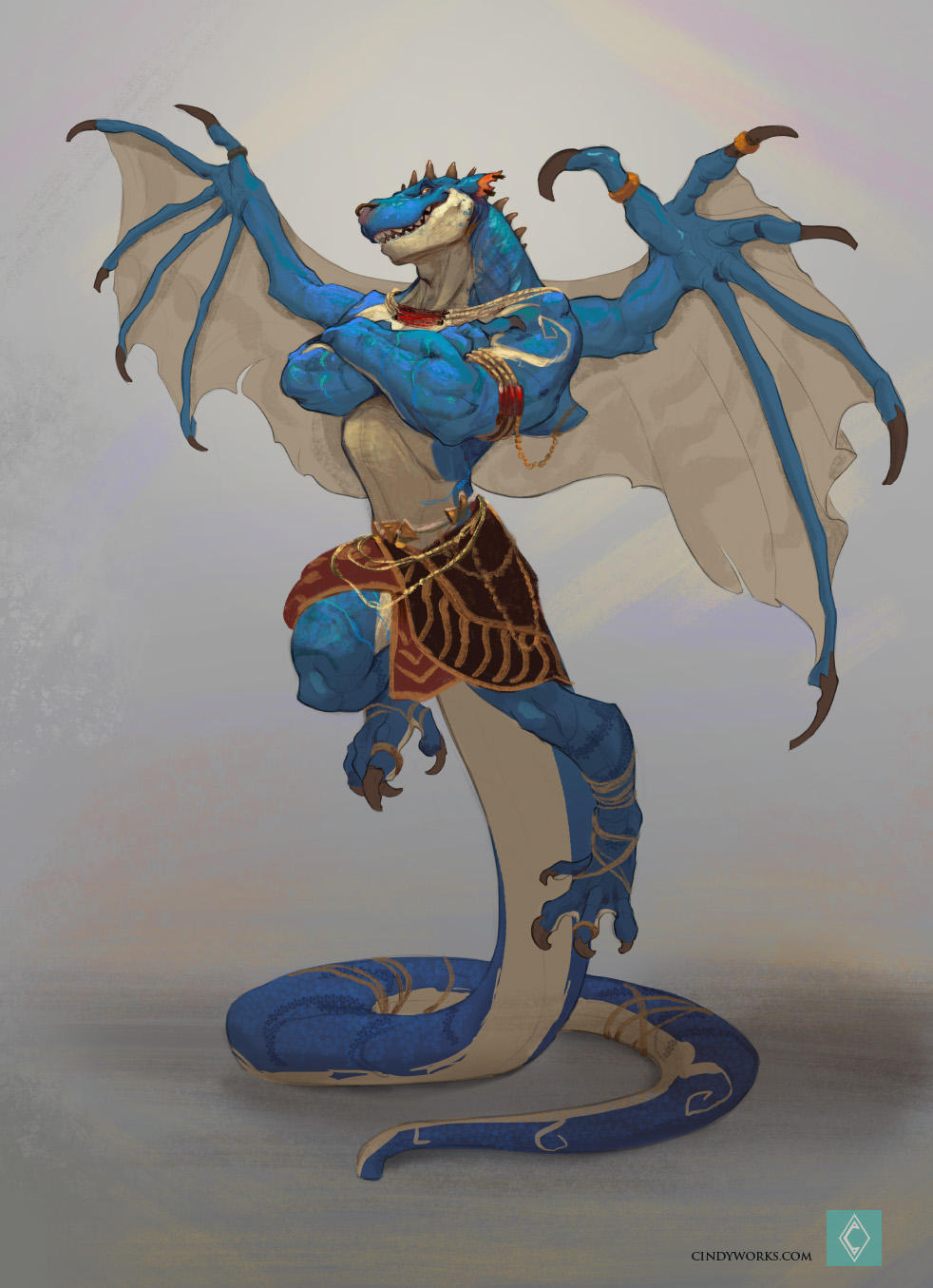 Watch
Love the patterns in Dragon Boy's flesh. You could've painted him blue and called it a day, yet you clearly put some thought into that marine blue of his. The white in the lower jaw, neck, chest, arms, abdomen, loins, and underneath the wings, tail, legs and feet looks like it belongs to a living, breathing being instead of a box of crayons. The swirls on the arms and tail are masterful; the pose you picked is innovative as well: didn't know dragons could do that with their tails. Nice touch on the design for the loincloth and jewelry: strikes me as just right, not too much or too little.

The character himself exudes confidence. His expression conveys a playful smugness, maintaining a fine balance between charming cockiness and sheer arrogance difficult to create and harder to sustain. He appears to be such a cool guy, one half as likely to invite you over for a drink as he is to challenge you to a friendly brawl. Must be real popular with the ladies (and the guys), dragons or otherwise. Kudos.
The Artist thought this was FAIR
9 out of 9 deviants thought this was fair.