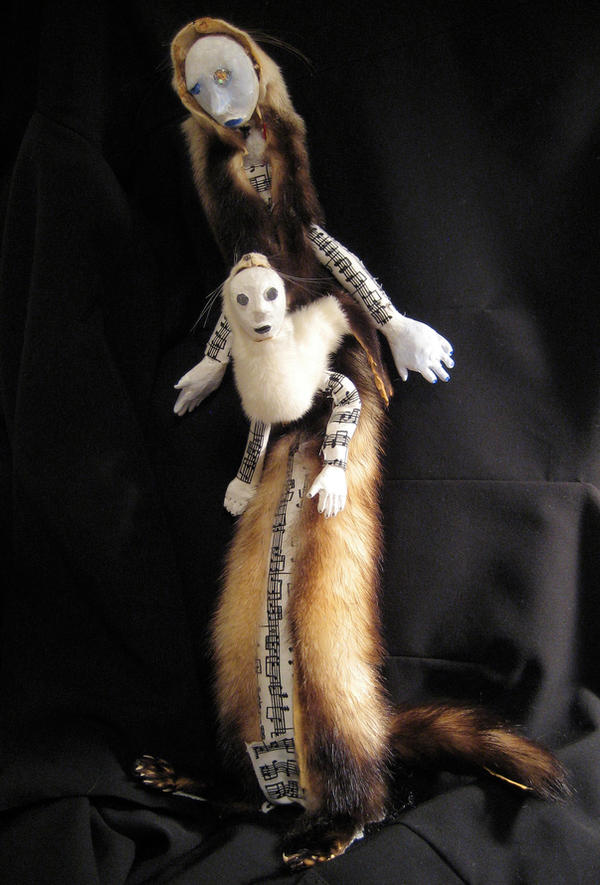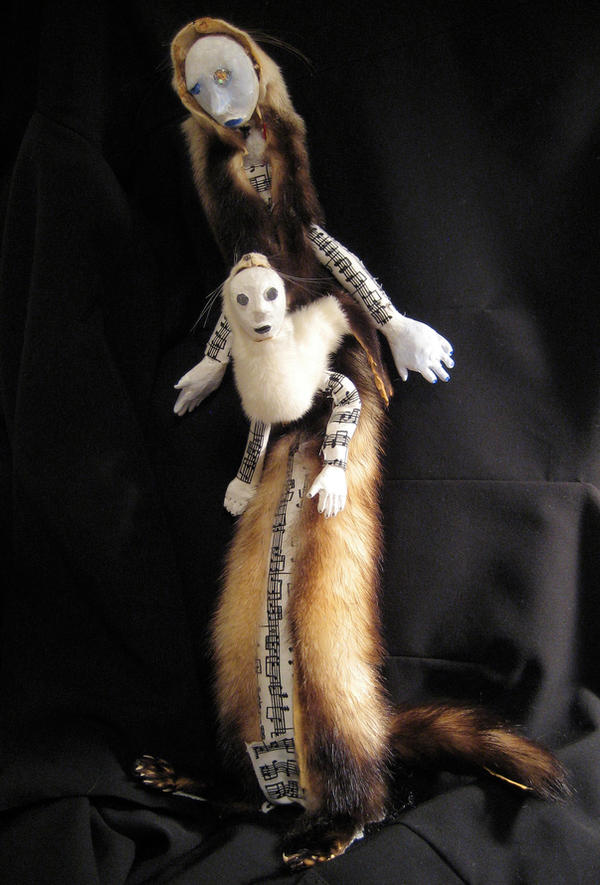 Watch
More creepy little animal skin dolls!
These ones are named Punch (the big one) and Judy.

came up with the suggestion to have a little one coming out of a big one's chest.
It came out pretty cool, but this is still in progress. As you can see, there's a hole in the neck, and it's still pretty top-heavy so it doesn't stand well on its own.
This is made from two animals. One is an ermine (a weasel in a white, winter coat) and an animal called a "fitch" (a sort of ferret.) The ermine was taken legally by a trapper, and the fitch came from a fur farm in New York (he came with a tag latched onto him from the ranch.)
When he's all patched up I'm going to wire them to a base and make them\m a free-standing sculpture.
I understand many people disagree with my decision to use real skins. It's ok, I get it, this is going to upset some people. All I ask is that if you feel the need to comment, you try to do it respectfully.