Journal Entry:
Mon Feb 7, 2011, 2:23 PM




Stay tuned for the kiriban at 33.333! Just take a screenshot if you hit that pageview on my profile page and the first one to note me with it will get a free sketch from me!

Keep your eyes peeled and may the best watcher win!





It is already February and it has finally snowed here in Iceland. At least here around Reykjavik. Why can't the snow ever arrive around Christmas? Noooo, instead it arrives 1 1/2months late and as peaceful and lovely it looks it bothers me when it gets into my shoes and makes taking walks outside more trouble then its worth

No real news from this end, other then the snow. Just been trying to get back into drawing and a friend of mine linked to this brilliant page that I'm going to practice figure drawing
www.pixelovely.com/tools/gestu…
Practicing drawing backgrounds and anatomy is something that I really want to improve, been focused on Chibi-style-drawing for way to much with the Blipses and I think it is time to improve as an artist. If i ever want to call myself and artist that is. Time to get out of my comfort zone so that perhaps sometime in the future I'll be confident enough to offer comissions.
There are so many items I want to buy off artists and other talented people on the web. Only problem is that I lack funds. Hopefully later this week I'll be able to update my zazzle store that has been srsly lacking in updates. There is one thing I reaaaaaly want to buy and that is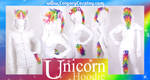 But perhaps it is a good thing I'm waiting as I want to loose some weight before I get one. Other thing I really can't wait to get and that is:
So many things I want and can't wait to get my hands on. It worries me though that perhaps when I eventually manage to get the cash it might be out of stock

Must think happy thoughts!
I think another reason is why I want to become a better artist is so that I can perhaps start offering a range of items featuring my artwork like some artists I admire here on DA like



They run fab stores with such a cute range of products. The thing that would work against me is that I live here in Iceland with a limited supply of places that can produce products like I want, and shipping costs would be higher. Now that I think of it I might just continue to stick with Zazzle....







For those who are interested in trying something new, practicing a different coloring method or just for fun, feel free to color these line-arts but just remember:
Link back and give credit ! Also I'd

love it if you would share with me your colored picture so I can check it out!








Find me at these places on the wWw

Loved ones






Playing: Ghostbusters Xbox360

Watch

This is taking toooo loooooooooong!!!

Reply

I knoooooooow!

Reply

Verður að vera duglegri að uploada dóti svo þetta gangi hraðar!!

Reply

Sko! Úber kjút, blinds your eyes, submission up! Á ég bara ekki að gera Naruto fan art næst því það lætur Pageviewin örugglega fljúúúga upp XD
Reply

Hahaha frábært! xD veit samt ekki... væri Naruto fan art ekki pínu low bara til að fá pageview??


although it would be worth seeing it in that suuuper cute style xD
Reply