Journal Entry:
Wed Jan 26, 2011, 8:40 AM
I was feeling so exited about this so I just wanted to tell you that I sold my first print on DA! She was even so nice and to send me a picture of the framed masterpiece up on her wall, it looks great! Check it out yourself!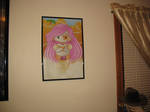 I'm feeling so chipper about this I decided to feature lovely lady! Go check out the ever lovely, belly dancer extraordinaire, Whysp80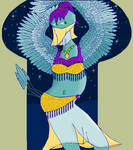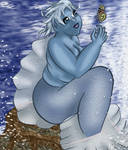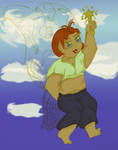 Auditory Happiness

Thundering waves of auditory happiness
crashing upon stone ears
Eyes filled with burning invisible sadness
unable to spill upon the floor
Keep the smile for seeming happiness
another tap upon your inner gravestone
Flitting gracefully to deny the sadness
each step closer to unknown despair
Make the motions but the movements betray
happiness outside
sadness within












For those who are interested in trying something new, practicing a different coloring method or just for fun, feel free to color these line-arts but just remember:
Link back and give credit ! Also I'd

love it if you would share with me your colored picture so I can check it out!








Find me at these places on the wWw

Loved ones







Watch

Reply

Takk takk

Þarf að fara bæta fleirri myndum við í búðina mína á DA og svo á zazzle og sjá hvort maður fái einhverjar fleirri sölur. Nota svo þennan pening til að kaupa af öðrum listamönnum ^^
Reply

Til hamingju

En ertu að pæla í því að það er gíraffi með kúreka hatt í neðra horninu ? :'D
Reply