Journal Entry:
Thu Jun 17, 2010, 1:15 PM
When my boyfriend

suddnely had to go to his hometown for work a part of me wanted to sink back into depression. He's the one that brings a smile to my face and butterfliess to my stomach, the one who can always make me laugh no matter if I like it or not. So whenever I'm around him I don't feel my depression or anxiety disorder, he's like a calming effect on me. But on the other hand whenever we are together I don't get much done because I so in love with him I only want to do stuff together with him. When we heared we could be away for up to 3 months I decided to take this as an oportunity! I don't sulk, I won't sit and stare at the wall wondering why I am the way I am. THIS TIME I will use that time to get productive and get my stuff in order. Not only organizing the apartment and cleaning it up but also my artistic side. I've been slacking badly on my website, putting effort into advertising myself or giving my artistic self a more proffesional feel. So first thing first I put together a logo. Now I'm putting together a website to host my blog, portfolio and links to everything I'm upto on the world wide web. Also designed some business cards I'll hope to print later this summer. Then I just need to update my shop at zazzle, open up a shop here on DA and I'll be in business and ready for unemployment in august!
I'll continue working on my story and coloring book while looking for a new job and try to take use of the time I can to grab the oportunities and be all that I can be!
I SHALL make it! I know I can!
So be ready for the launch of my website, comming anyday now! I should have lots of free time while

is away so I'm hoping I can use my energy into my artwork and everything cilitra. Here is me hoping







Go check out my sister Tarana and her brilliant gallery! Everything from sketches, paintings, jewelry and digital art!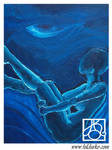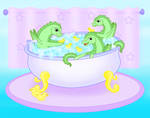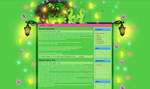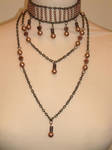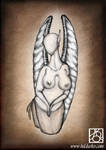 Check me out at these places on the world wide web!

Facebook [link]

BLOG [link]

Zazzle [link]

Formspring [link]
Reading: Ísfólkið nr. 21