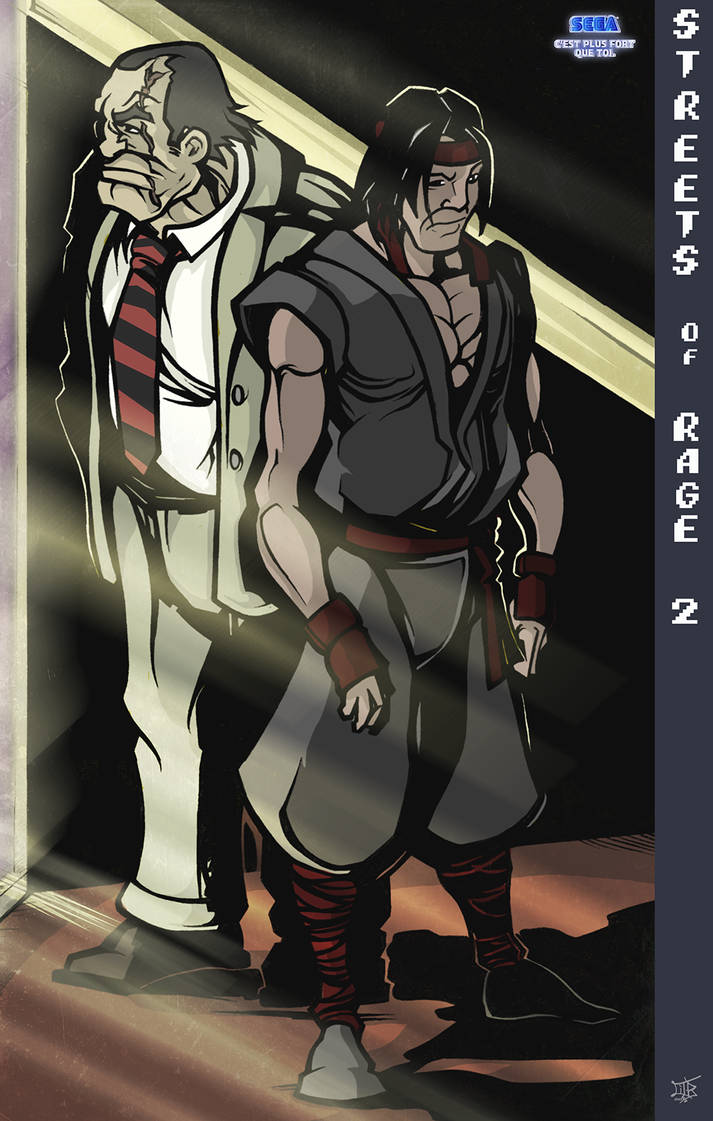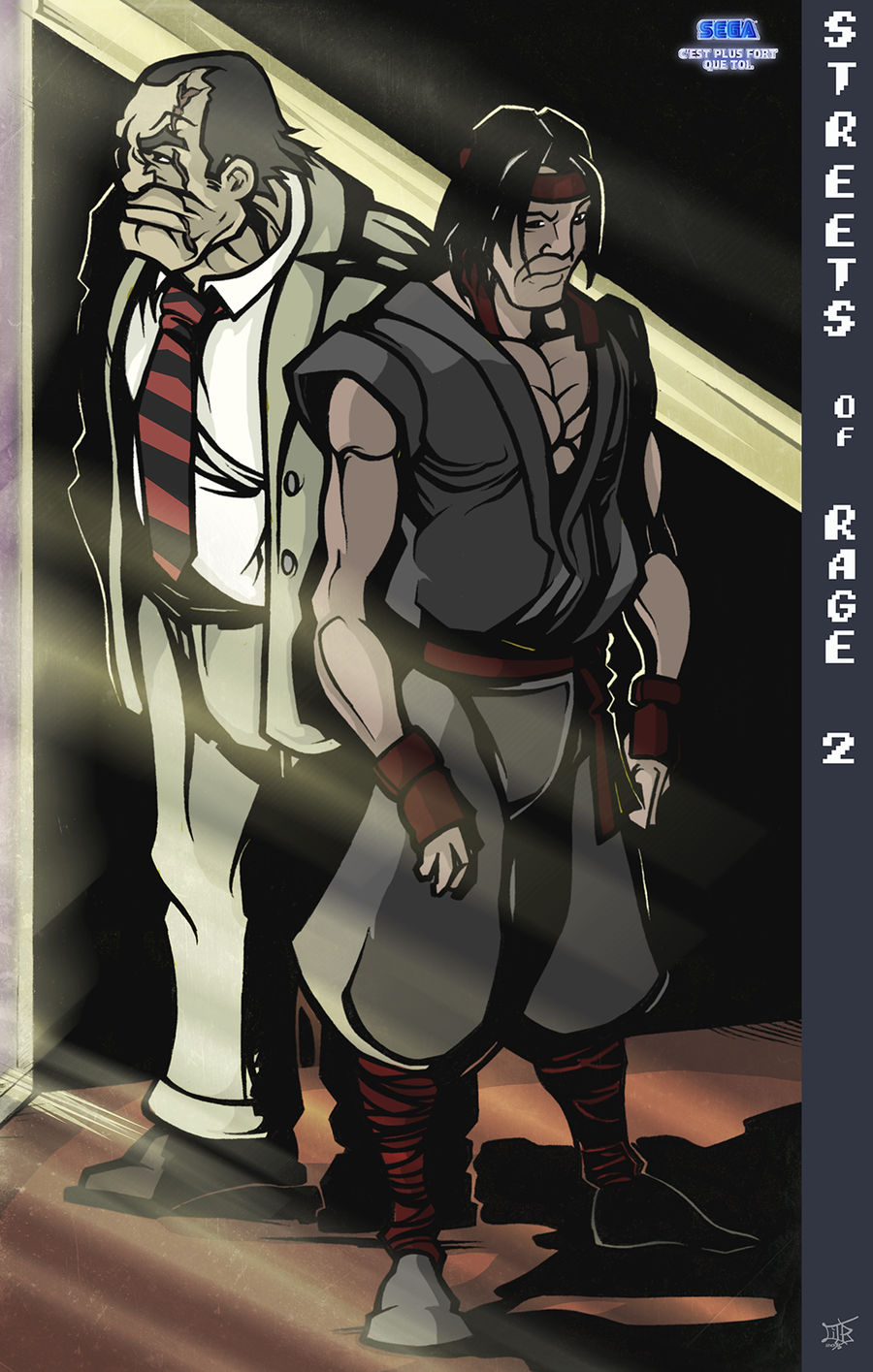 Watch
Mr X and his newly hired bodyguard, Shiva, plotting their revenge on the top of that tower, overlooking the city once again in danger, in Streets of Rage II.
Pencils and Inks on paper
Colors and edit on CS
Hope you enjoy it!


I miss that game. You've drawn these two well in Photoshop
Reply

Thx!!

Though technically just did the colors and the edit on photoshop. Still need my pencils and my inks to draw anything!
Here's a bunch of 'unofficial' SoR games I'd recommend if you do miss it so much!
soronline.net/fangames.htm
And they did some release through PSN store (at least SoRII) and Xbox Live (the whole trilogy) if that helps!
Reply

Reply