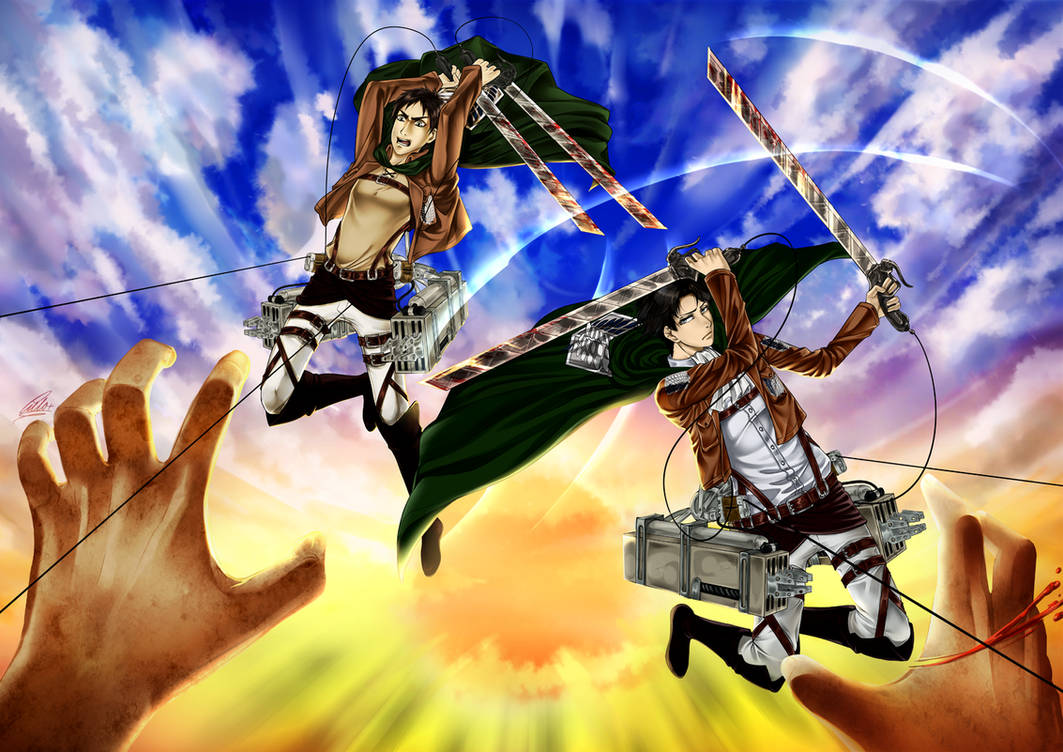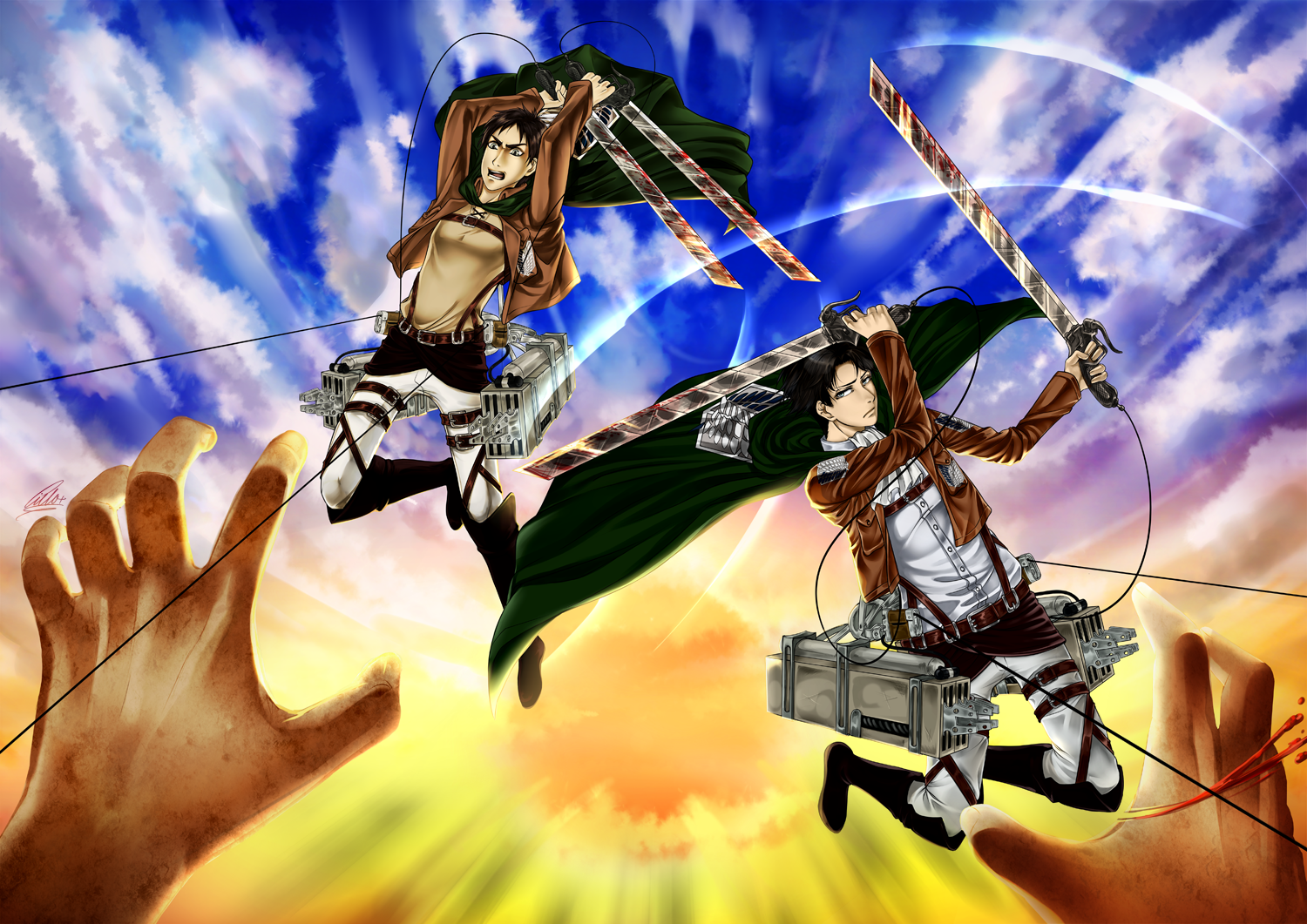 Watch
Finally it's DONE!
One of those drawings I was so happy to get over with...
Never drawing SNK fanarts again! It's pain in the head and hand! > :[
Basically I made thise because I wanted to draw my OTP together and I really liked the skies in the series so that's the result

I really start to see in the last drawings that I improved a lot especially in the backgrounds and I'm glad I did!:]
And by the way I know it's very saturated..that's my style - I love saturated colors.
Hope you like it!
© SNK and Characters belongs to Hajime Isayama.