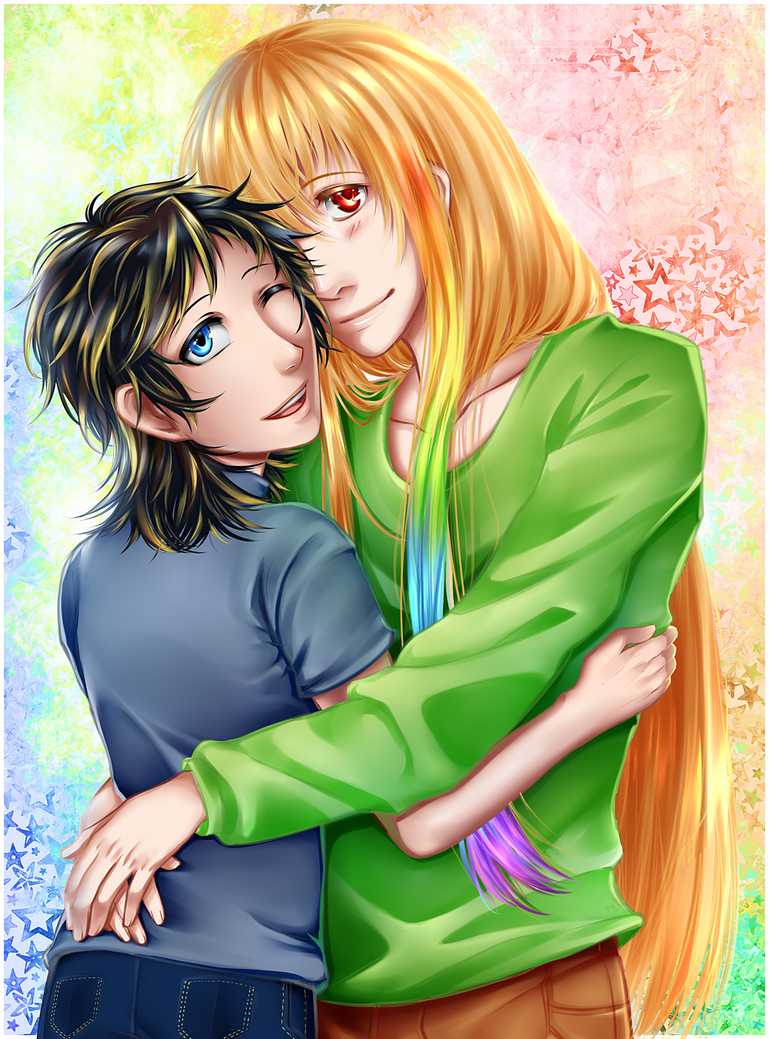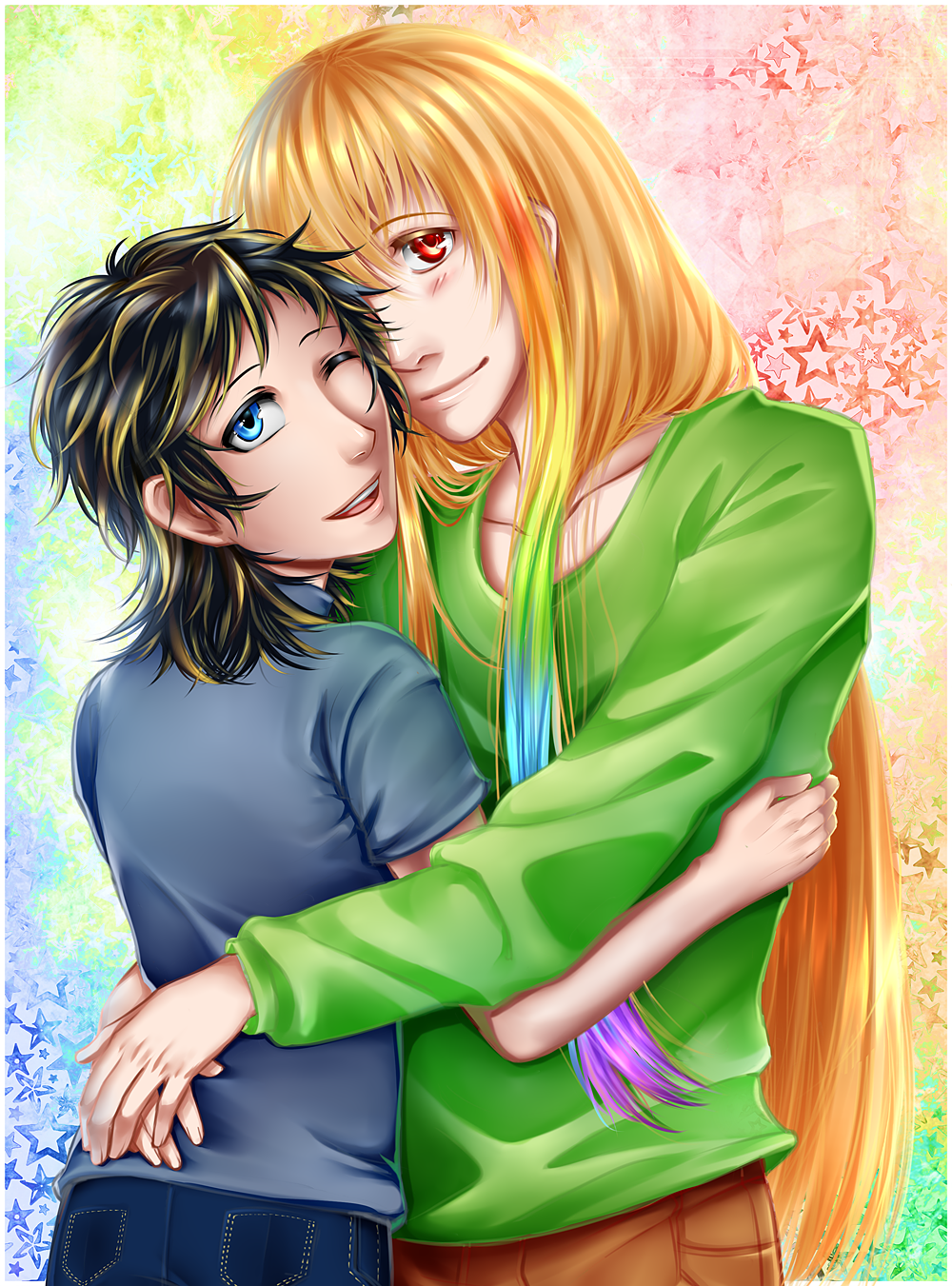 Watch
Before you jump to conclusions - they are brothers and there is nothing between them!
they are future characters from my web-comic "FAMIGLIA".
I made this for the birthday of my friend who started this story with me something like 5 years ago.

Art by me.
Characters and story by me and my friend Noy.

Love the way you color, it looks fantastic! Your colors are always so vivid

Can't wait for your webcomic (where can I read it, BTW?)
Reply