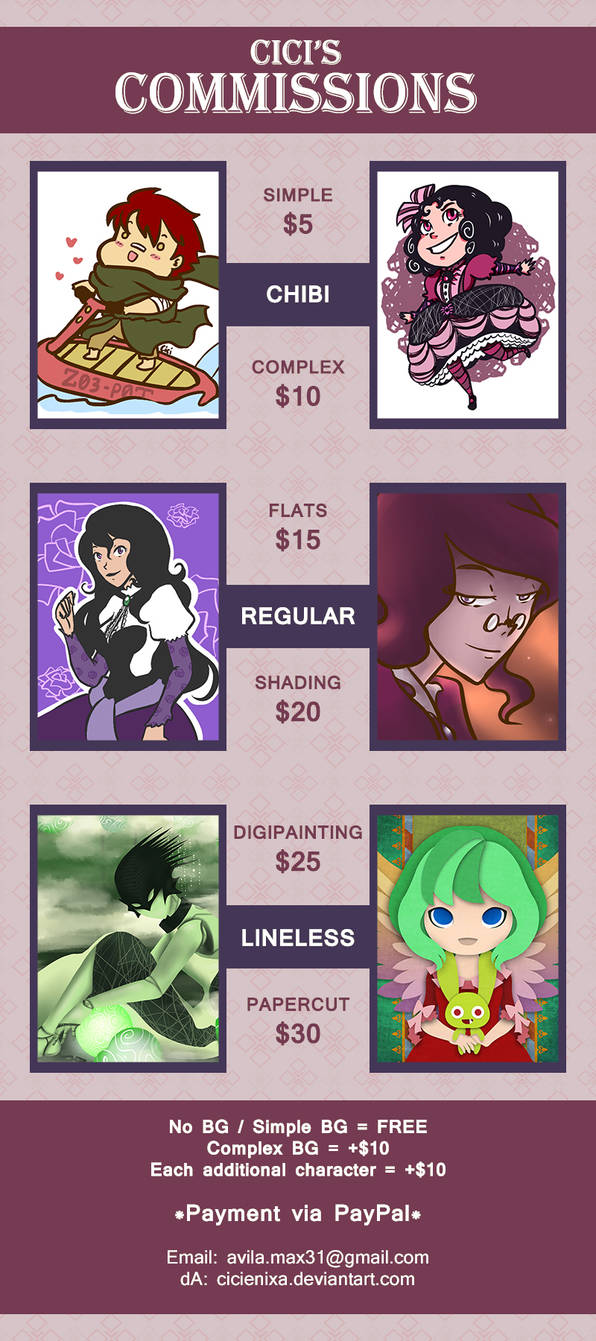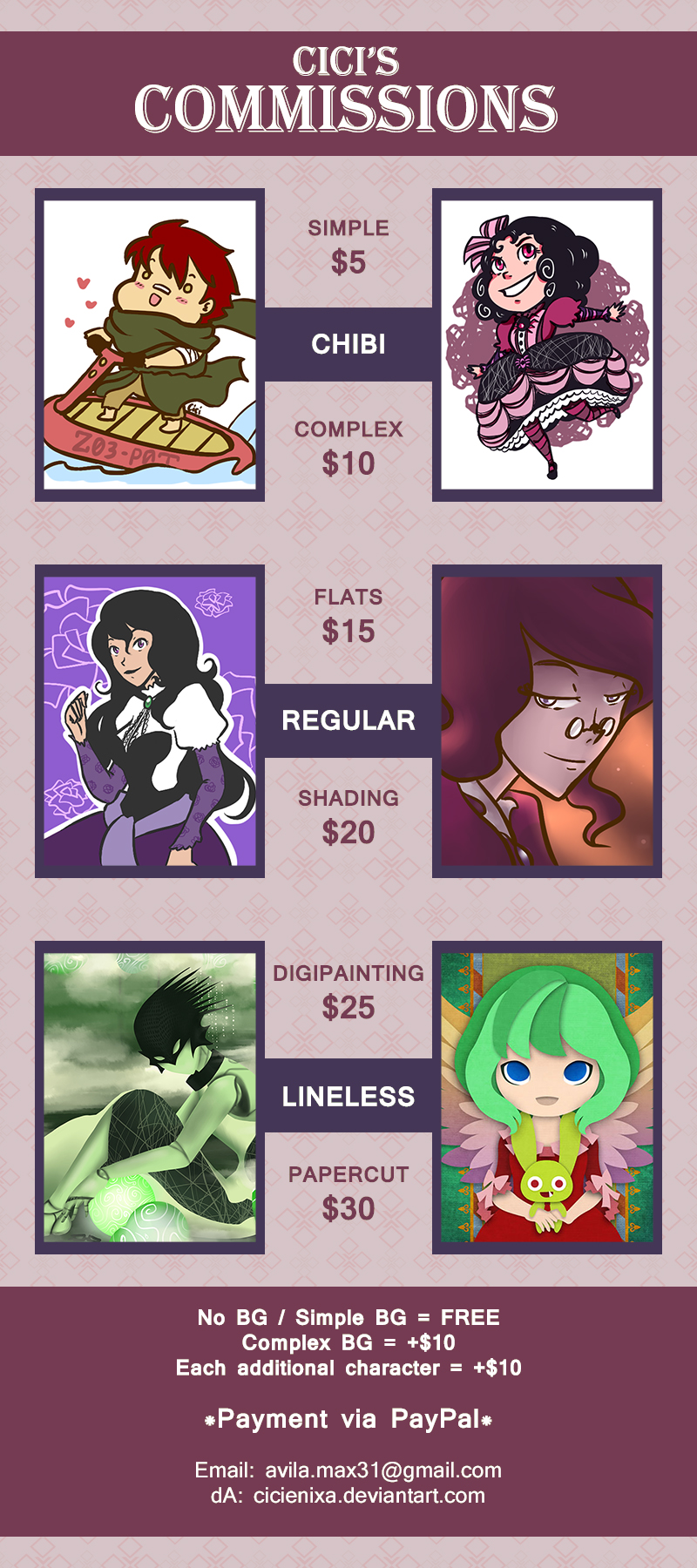 Yay for commissions, woohoo!
~COMMISSIONS ARE OPEN~
What I draw: Most anything, actually. I will even design outfits for your OCs if you want. Anything with armor or robots can be done but are not my specialty, so they will take much longer.
Payment: Paypal only. Payment is upfront for the chibis and half-half for the rest. First half is after approving the initial sketch, while second half is after approving watermarked final art.
Delivery Time: I will inform you how long the piece will take, but normally it shouldn't take longer than two weeks after approving the initial sketch. I will provide WIPs.

Aughhh I really wanted to commish, maybe later when I get money on december!
Reply

XD I'd be very much up for an art trade as an alternative, I do love your art dearly <3
Reply

We can do that! You can draw anyone you like, and in turn, I'll draw anyone! Do you have someone in mind?
Reply

Mm, how about you draw whoever's your fave?

I'd like to see who you pick XD
Reply

Reply

AAAAAAAAAAAA DO YOU HAVE ANY IDEA HOW HARD IT IS THINKING OF HOW TO REPLY ON THREE DIFFERENT PLACES I LOVE THIS XDDD <3<3<3 Thank you sooooooo much, this is amazing <3
Reply

Okay! My part will be done somewhere around weekend/sunday <3
Reply