Vector by the extraordinarily talented Haetrann:
haetrann.deviantart.com/art/Qu…
Made because I was tired of someone being wrong, and thought that Octavia was the best one to deliver the message.


Image size
1165x810px 194.21 KB

May I use this if I ever feel the need to (just so long as I credit you)? XD

Thank you! That's very kind

But don't credit me - credit Haetrann who did the vector: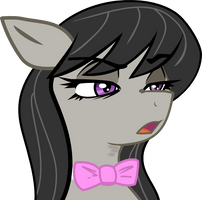 Or Reiduran who made the original sketch:
I'm just the messenger. They're the artists.