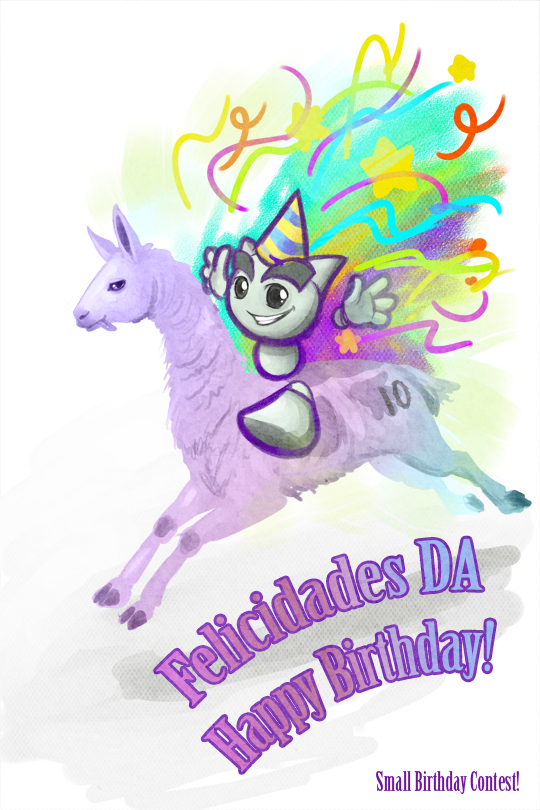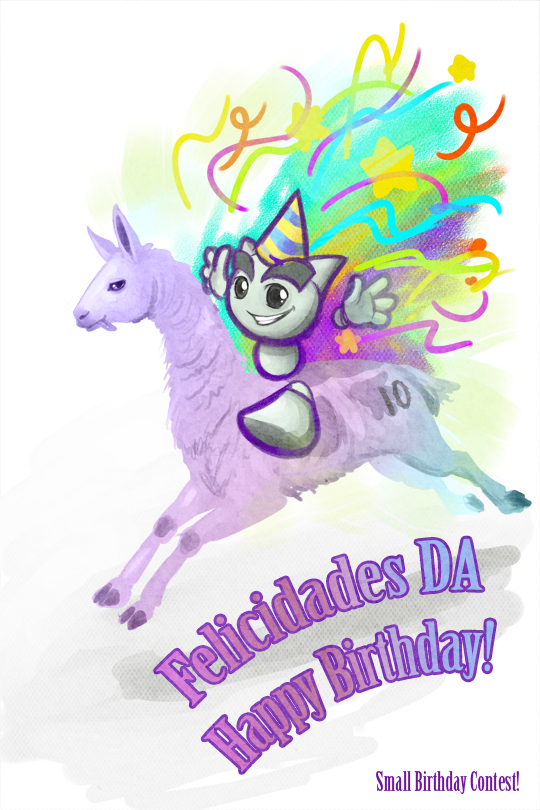 Watch
Happy birthday DA!
Contest details:

Make a picture, drawing, or writing about how'd you frolic on DA's Birthday.

It can be fantasy themed, the crazier the merrier and better it will be.

It can be any media you like.

Upload it to your DA gallery (or scraps) in order to participate.

Post the link to your entry as a reply to this post.

You have until the
8th
9th of August at 12:00 a.m. to upload your picture. (UTC/GMT -5 hours)

Have fun! Don't ask questions, anything you want to do is possible

Even collages are allowed.

Mention somewhere the word "Frolic" on the deviation or its description.
The 5 entries that I think are the most fun / creative will receive a 1 month Deviantart subscription by the CR team

I reserve the right to refuse to give the subs if there are just a few entries