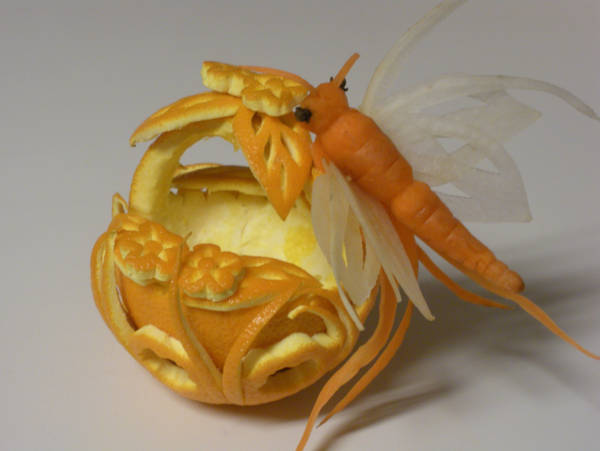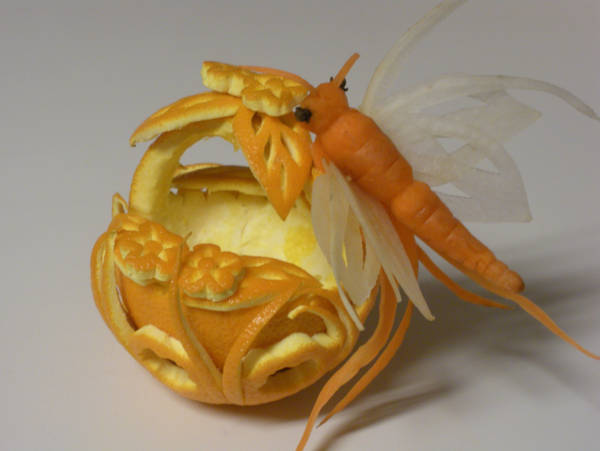 Watch
Use an orange peel to carve into a basket and carve butterfly with daikon radish, carrot for the body to complete the piece.

Wow...!! So beautiful...and adorable!
Reply

Reply

This is really cool

Reply

Omg, I'm sooo impressed! You are very talented!!!

Reply

great work! i'm curious to know, how do you make these? is this actually one piece of peel or are there some smaller parts attached together?
Reply

Thanks 4 viewing and commenting on my gallery, actually this is a layer of pieces of creation; you can view the technique on youtube channel.

--
Shortcut to my channel --> [link]
Reply

That is amazing. Really is... Sorry, you appear to have destroyed my coherency there

Reply