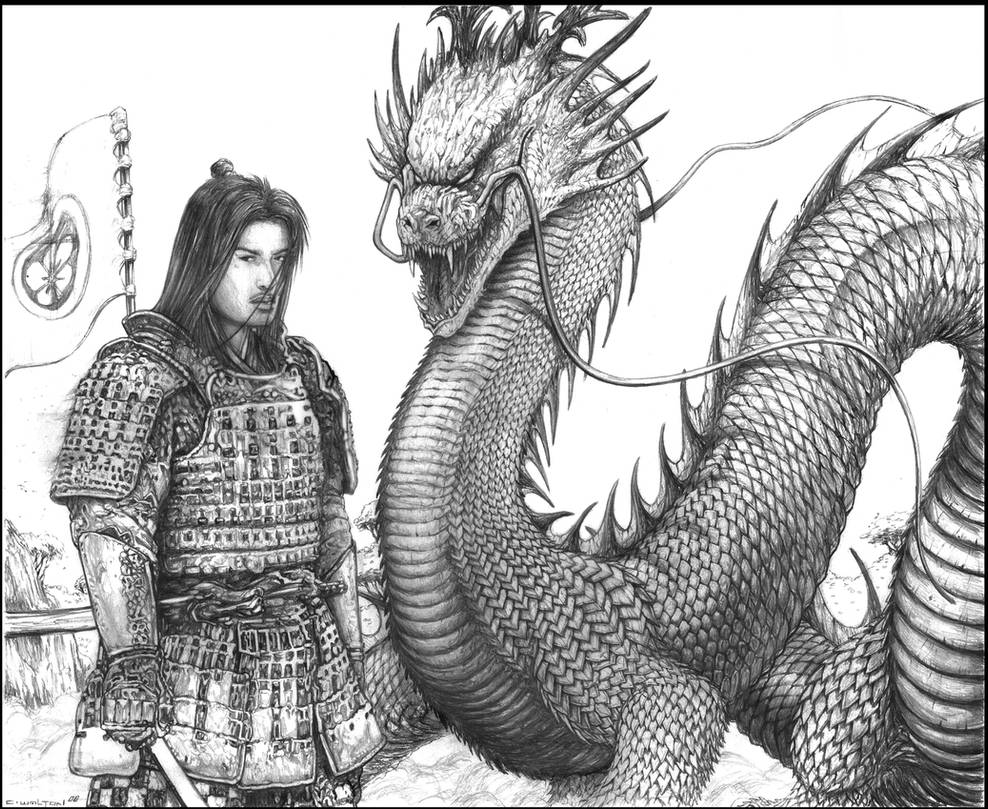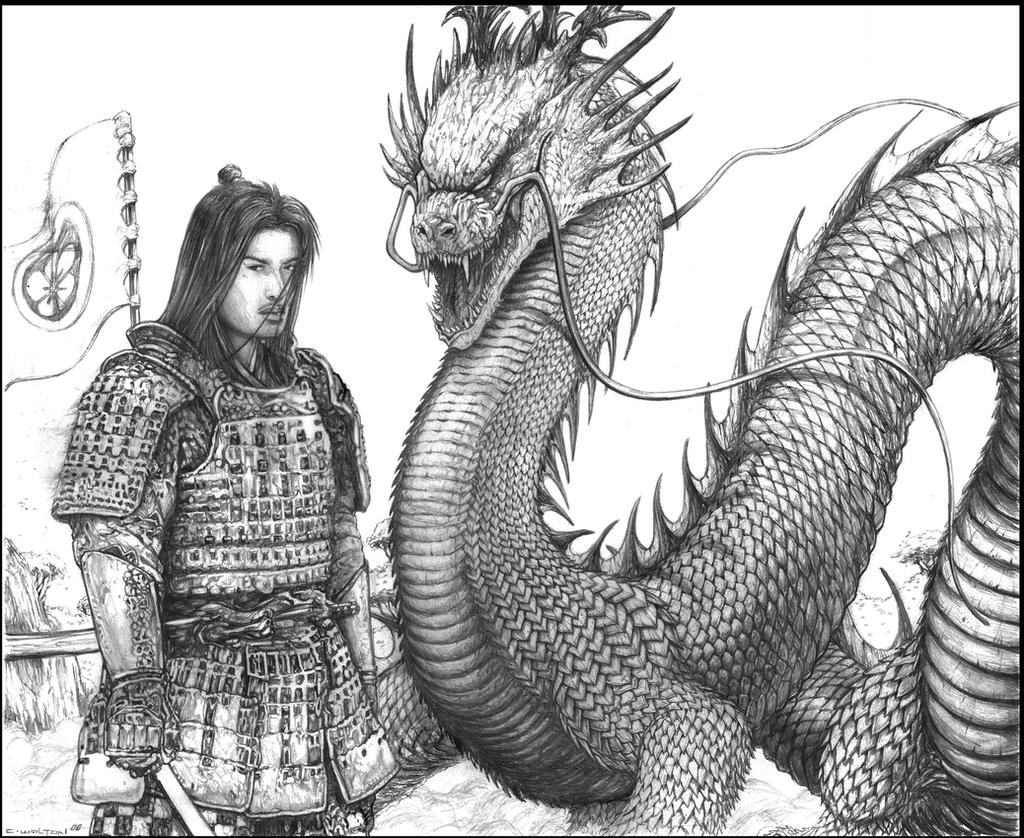 Watch
DOUBLECLICK IMAGE FOR BEST RESULTS!!!! I PROMISE

This is a rare commissioned Christmas Gift for an Awesome & very Creative Writer/GM, Brandon "Galactus-Kid" Aten who purchased & delivered the original to his Brother–in-law Michael featuring his in-law's own RPG character. The character is named "Yosei", a young Japanese Volcano Dragon that is adorned in red & gold scales and is the Protector Kami spirit over a volcano region in Japan. The dragon's parental lineage has passed onto him, a set of ancient samurai swords (a katana & a wakizashi) in which Yosei takes the form of a samurai and has trained diligently. Yosei's samurai armor is ivory white, with gold and crimson inlays. I loved illustrating this character!

This was an image that has taught me a great deal on scales atop of lean, yet powerful musculature and structuring them appropriately. I have also learned a great deal with proper references for assistance for illustrating the intricate samurai armor and will be very cautious in taking on such a task again, XD. The volcano dragon was fun yet hard work, as I wanted to capture (with ref assist.) the essence of this dragon with the whiskers of wisdom, nose, spines, scales and horn crest, with the sentient intelligence in the eyes as well as the features of the serpentine body, tiger fangs and jaws and musculature in the limbs & haunches, and even the hint of eagle imputed into the dragon.

Yosei's samurai form was nice challenge as well and I wanted to capture the samurai with the fiery unbridled spirit with hair blowing yet stern features in the face of Yosei.

This is a traditional illustration using pencils (Zebra .5 mm & .7mm) on a Strathmore Bristol Smooth plate finish sheet (14" X 17", 100lb), with X amount of hours as I worked off & on the piece, though I assure you it cramped my fingers.

&

NO, I won't be painting this one, XD
Merry Christmas 08!!!!