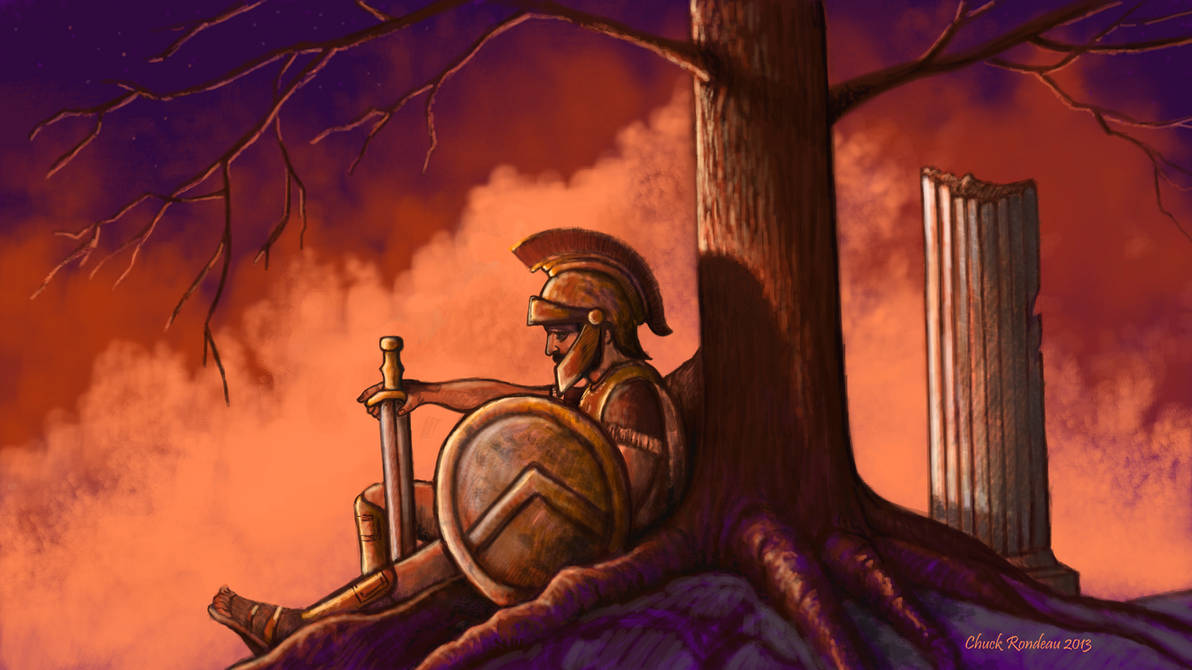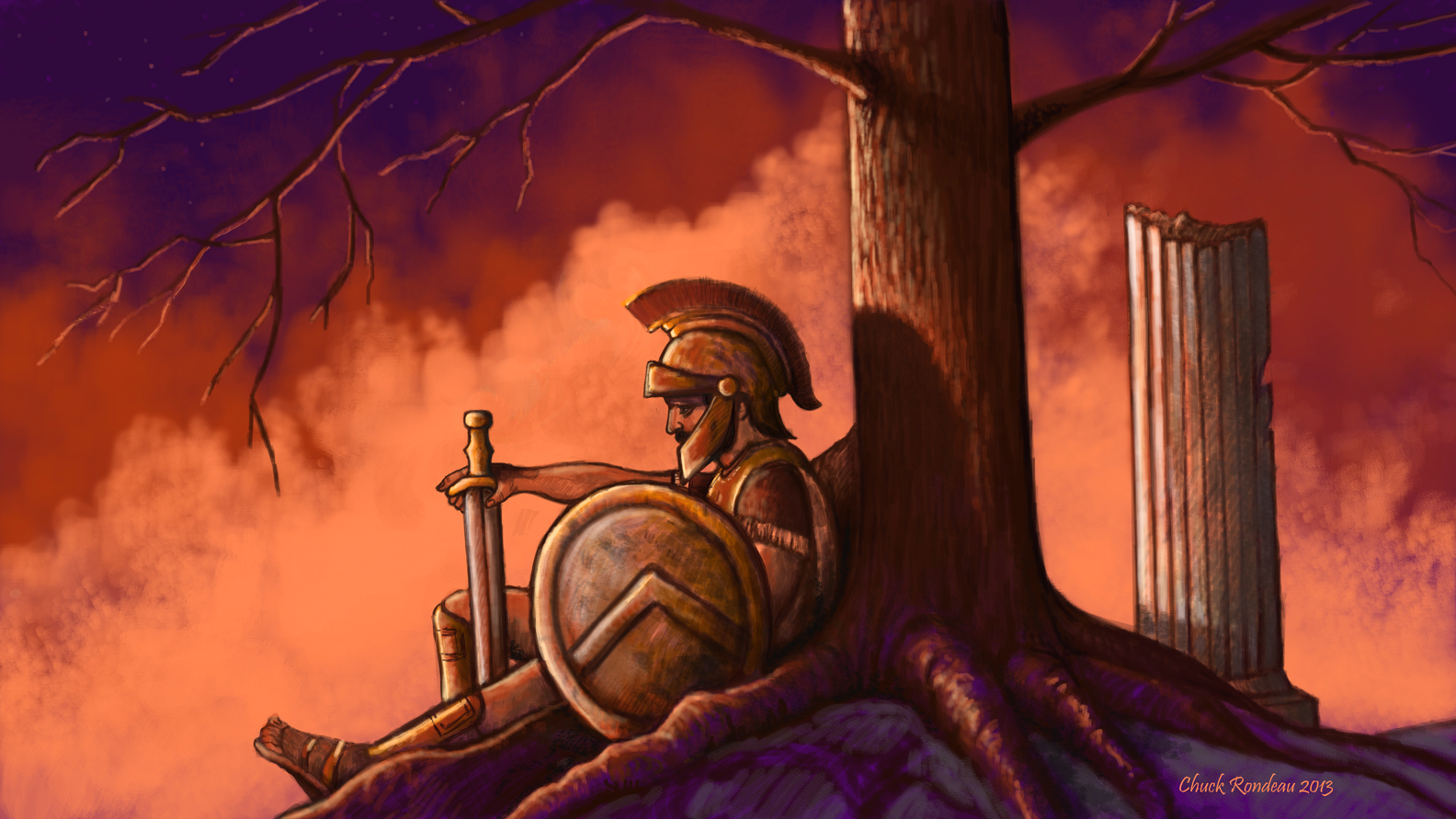 Watch
A warrior greats the sunrise after a battle that should have cost him his life.

Has a very sadening but relief feel to it. I think you really captured the mood and colors work very well in doing so. Great work.
Reply

Aww, poor fellow D= At least hes been able to keep his gear through the battling.

I really enjoy the lighting on this. A great mix of warm and cool colours to set the mood.
Reply

A glorious depiction of a spartan warrior.
Reply

Reply

Thanks! Once again...something a bit different! I have way too much fun! Thanks for poppin in and commenting! You're awesome!
Reply

You're welcome.
It's always fun to try something new. I'm going to be doing the same just with photography.

awww I didn't know I was awesome, thanks.

Reply

Lol! You are! And I look forward to seeing the photos! Now that the holidays are over my work will settle down and I can spend some time viewing art for a while!
Reply

That's cool. I love looking at other people's art. (probably why I watch more than 400 people) but a good chunk are stock accounts. XD
Reply