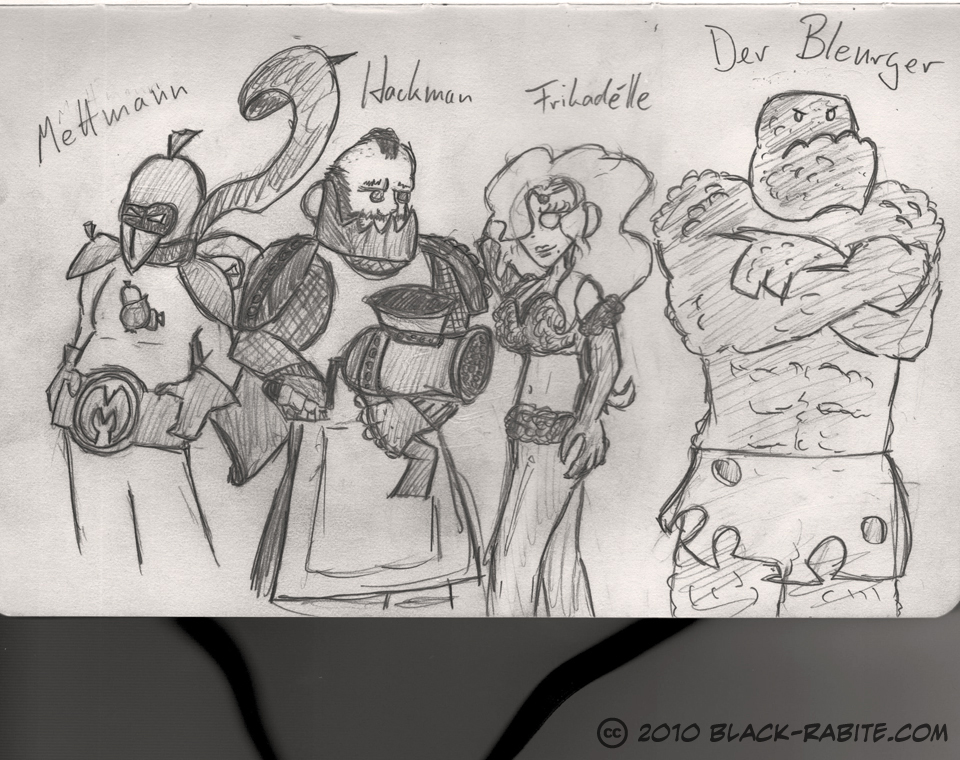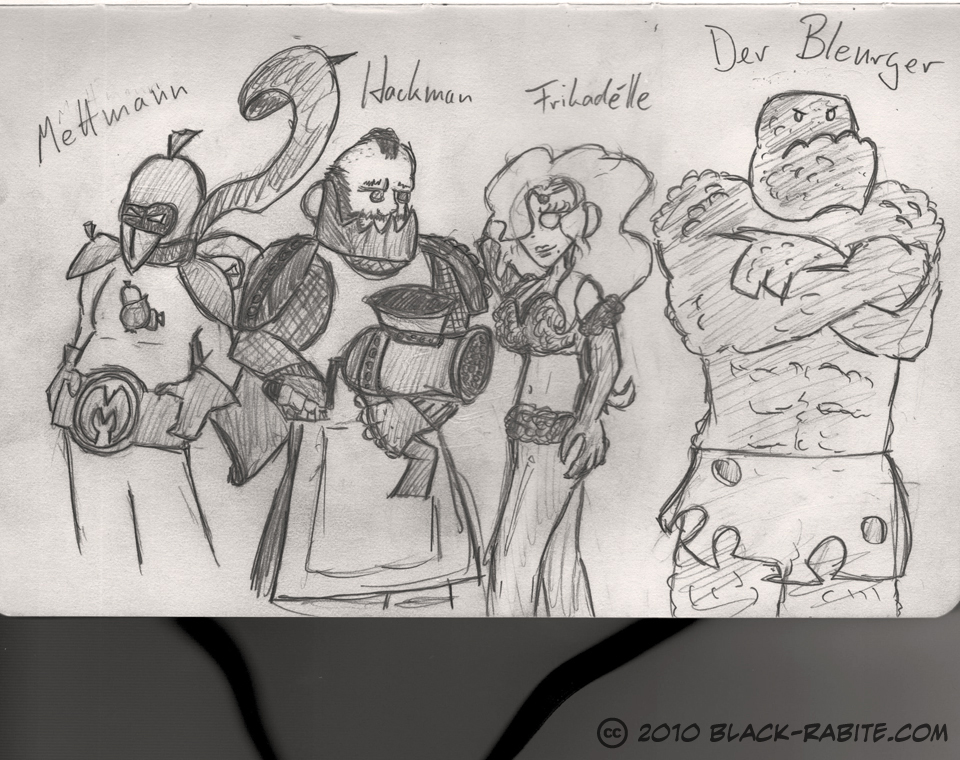 M.E.A.T.S.H.I.E.L.D. is a team comprised of the very top tier of support heroes. Thie powers center entirely around the most amazing food basis known to man: Minced Meat!

ˇ Mettmann, with the power to combine minced meat and onions to a good afternoon snack. His power is complimented and augmented by
ˇ Hackman, who can turn any meat into mince. His stainless steel mesh butcher's armor makes him impervious to even the sharpest meat cutting utensils.
ˇ The enigmatic Frikadélle, whose enticing smell mesmerizes foes around her and makes them susceptible to hunger-induced rages against their very own allies.
ˇ The Bleurger. Combining the power of cheese, ham, pork chops and beef mince, he is a force of nature, unstoppable by conventional cutlery.