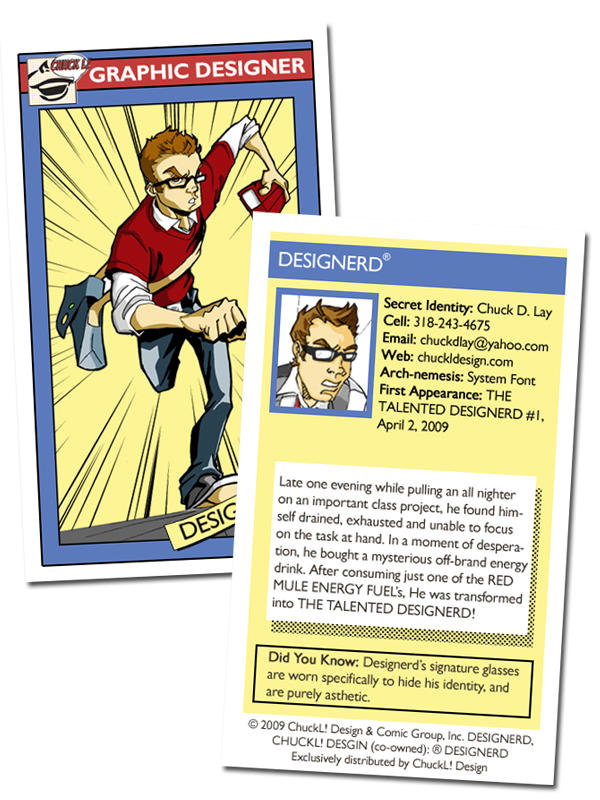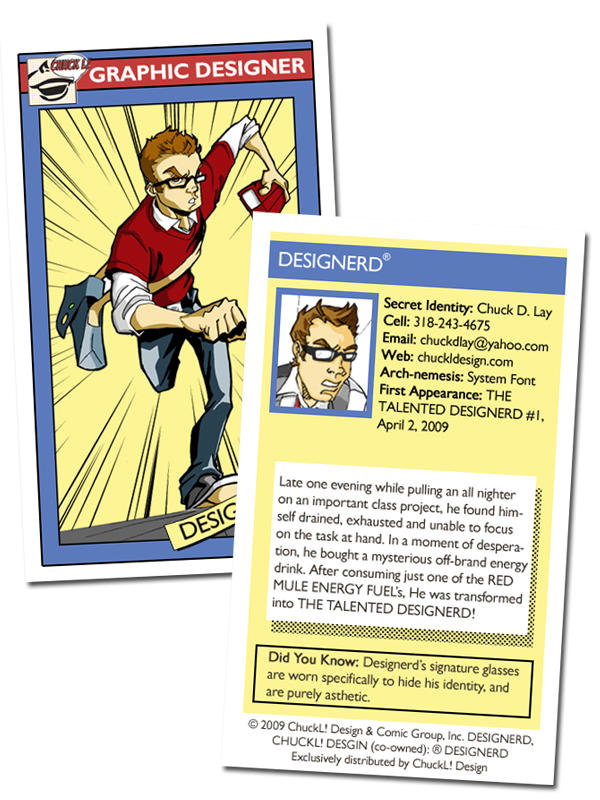 Watch
Just came up with this for a business card. I am definitely getting a batch printed and taking them to DSVC on Thursday along with the rest of my DESIGNERD stuff...

Man I have these cards! Marvel Series 1, still have the whole set w/ the holograms. Such a cool idea to make one for yourself. LOVE it!

Reply

I have some of the set... Mostly ones I collected that came with the figures themselves. My problem was that they kept making new sets before I could collect the whole first one.
Reply