POLICY CHANGE REGARDING COMMISSIONS: Fanart or OC commissions MUST have single image for reference otherwise I ask a $50-$100 designers fee be paid. (depending on complexity)

This honestly does not apply to %90 of the people that have commissioned me, however, this has become a problem more recently where I get MASSIVE dumps of descriptive information that are eating up a lot of what should be my free time by going through them time and time again.
Again, if you keep emails and descriptions simple, this probably will not affect you at all.
Thank you all for your understanding!
-ChuckART
** PLEASE NOTE** prices have changed recently so please take a look!!**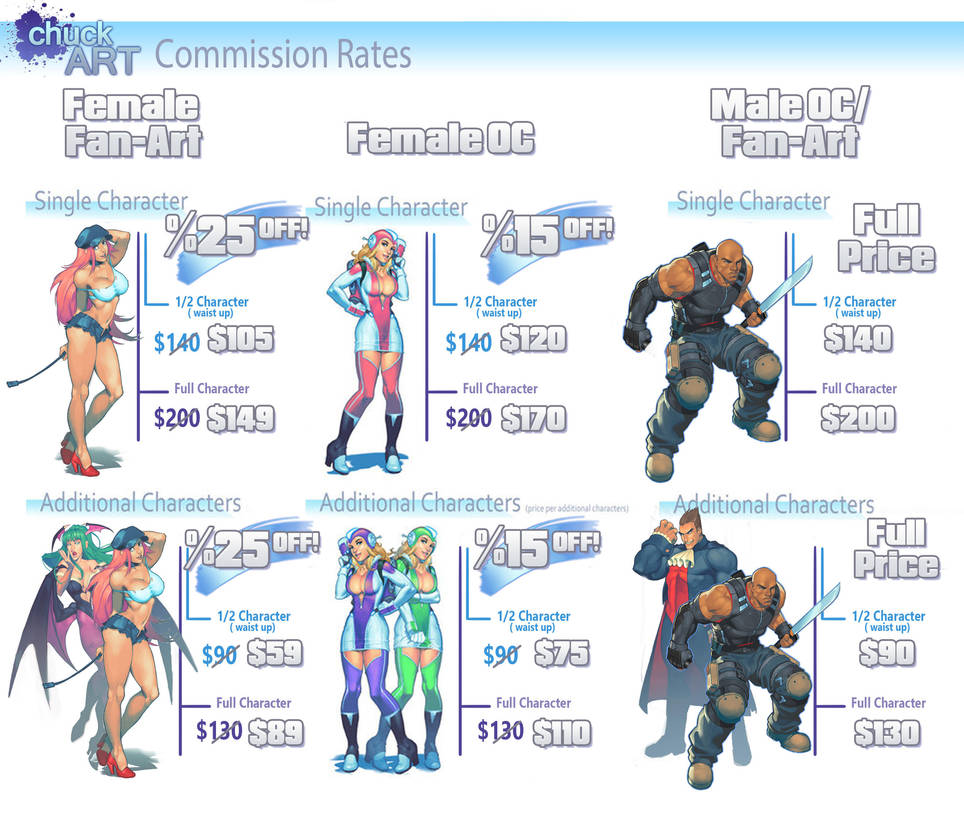 How Commissions Work

Send an email to chuck.pires@gmail.com with all references & materials as well as a description of what you are looking to get.

I'll contact you and give you a quote for the piece and let you know you're in my que.

Soon after I'll send you some quick pose sketches for your approval.

After we've settled on a pose it's at that time I'd ask full payment to be sent to slayerjuste@gmail.com

After payment has been handled I will finish up the linework and send it to you for approval.

If everything looks good, I'll go ahead and finish the piece up and send it back to you for final thoughts or corrections ( usually only 1 round is needed, if more than that is required I assume full responsibility of what needs to be done so long as
it is to match what info was sent to me initially.
)
Patreon info below!