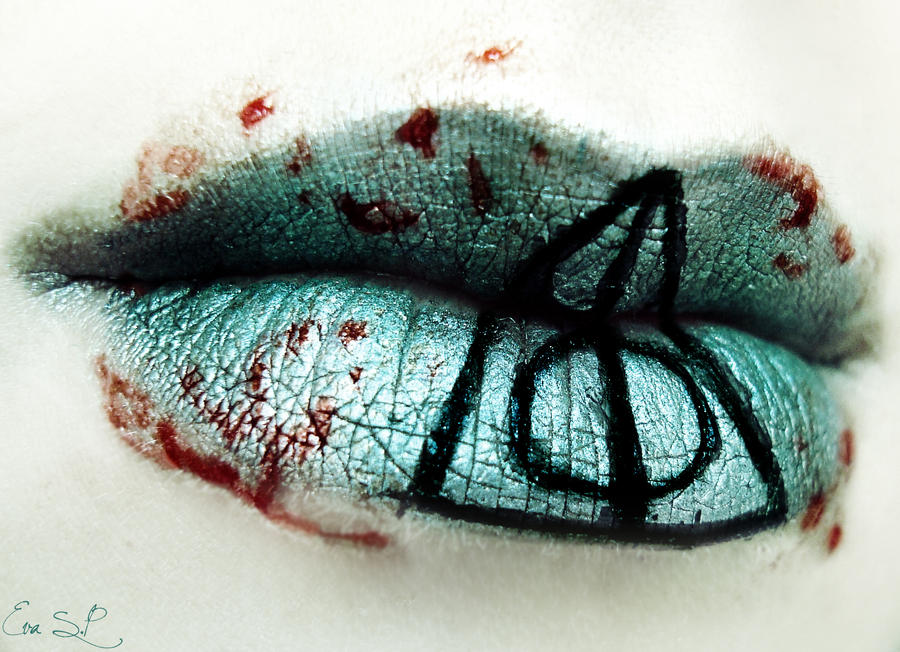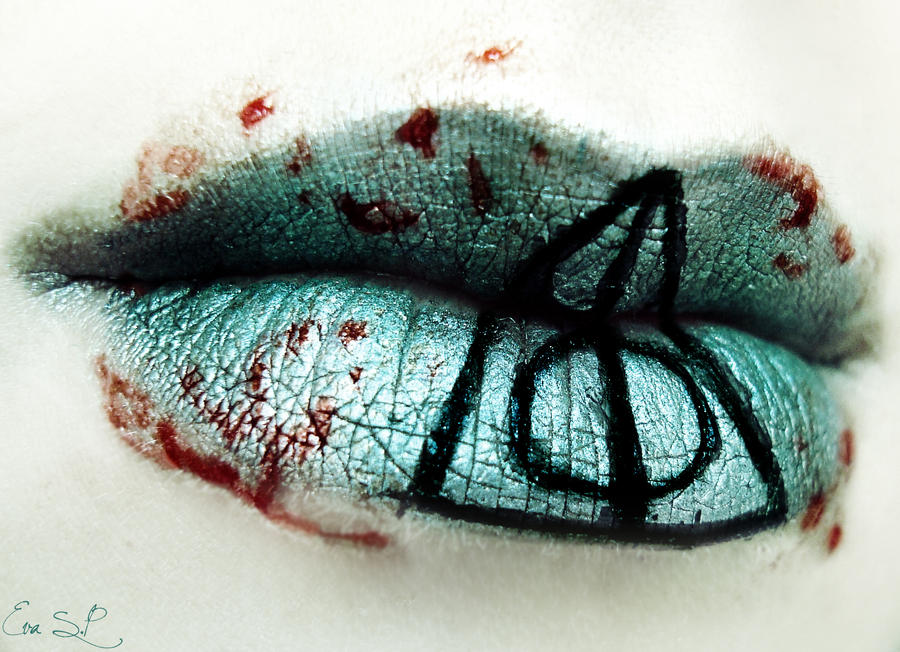 Watch
The deathly hallows (Request 3)
This is my interpretation of The Deathly Hallows. I used some greenish silver pigments (I wanted that Slytherin was present on the desing) and I drew the symbol with black eyeliner over my lips. I splattered some fake blood over my desing as the final touch.
Hope you like it!!!!

The fake blood really adds a certain air to this picture while the slytherin theme upon your lips goes with the blood and blends quiet well with the pale skin giving off a dead effect.The hallows symbol could be a bit neater,granted i know its hard to draw on lips with eyeliner but the top half looks like it has a circle in it( or half a circle)or perhaps im looking to far into this. Migh t i also suggest if you ever redo this(not that i am saying you should) do all the various House Colors and the symbol.
The Artist thought this was FAIR
114 out of 131 deviants thought this was fair.
The way that you have designed this is excellent,this is obviously very well thought out and the presentation in perfect,I think that the blood is very symbolic of the pain that the characters went through in the deathly hallows,the deathly hallows sign,though meant to look hand drawn,looks a bit circular up on the top lip,but otherwise I think this picture is extremely symbolic. The only slight thing that ,in my personal taste,I think could be improved is that in the corners but that might just be me,congratulations on this wonderfully captured piece.
Yours sincerely the repossession

Damn 100 word thing! Lol
The Artist thought this was FAIR
6 out of 6 deviants thought this was fair.