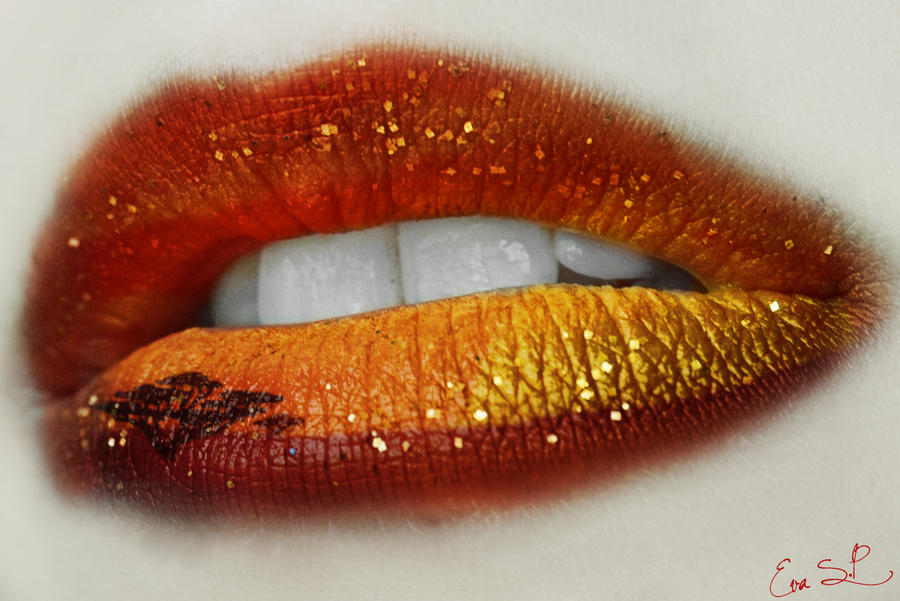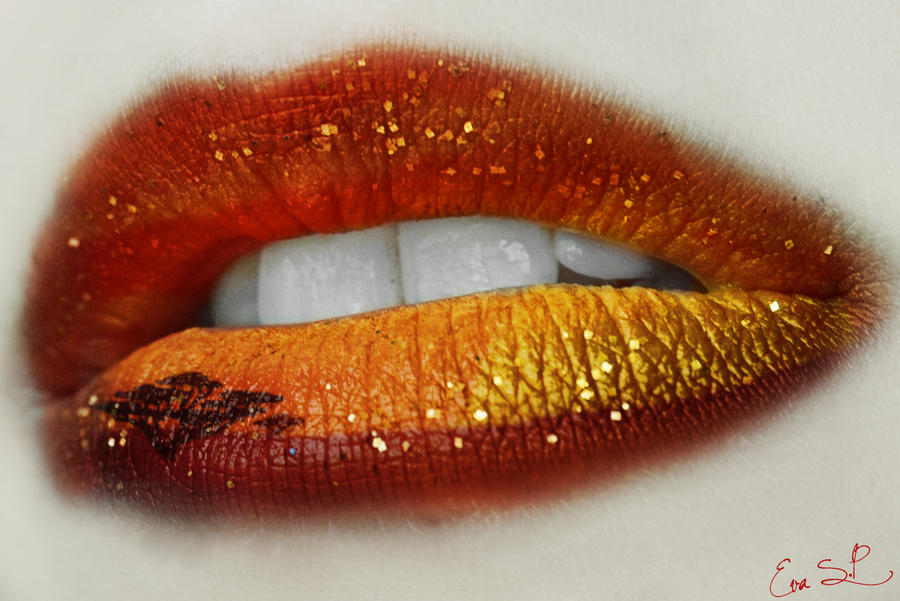 Watch
The circle of life
My interpretation of the film The Lion King. I know a lot of you chose Scar as the best Disney Villain, so I thought it would be great to do my own sunrise (in my lips,lol!)
I used brown, red, orange, gold and yellow pigments, gold glitter and liquid eyeliner for the Rafiki's tree.
Thank you all for your support.
Hope that you like it

Every time one of these works appears on the front page, it grabs my attention almost immediately. The colors are always so vibrant, yet delicate at the same time. There are those few works that look so well done that they look fake, and this is one of them! You'd think it's Photoshopped because of the intricate eyeliner details, but no! That just adds to the stunning impact of the photograph! Very few people are talented with makeup in this way, and it always manages to catch your eye.
The colors used in this particular piece remind me of a fire more than anything, and the close up shot really lets you see all the color hues. The light shade of skin and the white teeth also make the color really pop!
Great job, and keep it up! You are very talented!
The Artist thought this was FAIR
34 out of 34 deviants thought this was fair.
Rini2012's daughter: AMAZING!!!!! I love how it looks almost exactly like the picture in the movie! Great appearence, great coloring, glitter placement, and great vision to how it would look like if it was, well, on lips. I especially love the tree on there. Overall, amazing representation!! I actually love how you were inspired to put it in makeup. I would've never even known this was possible if this type of art came along. Whatever got you inspired to do this, tell me. I really want to know. It is totally awesome! I want to try this sometime soon too!!!
The Artist thought this was FAIR
46 out of 48 deviants thought this was fair.