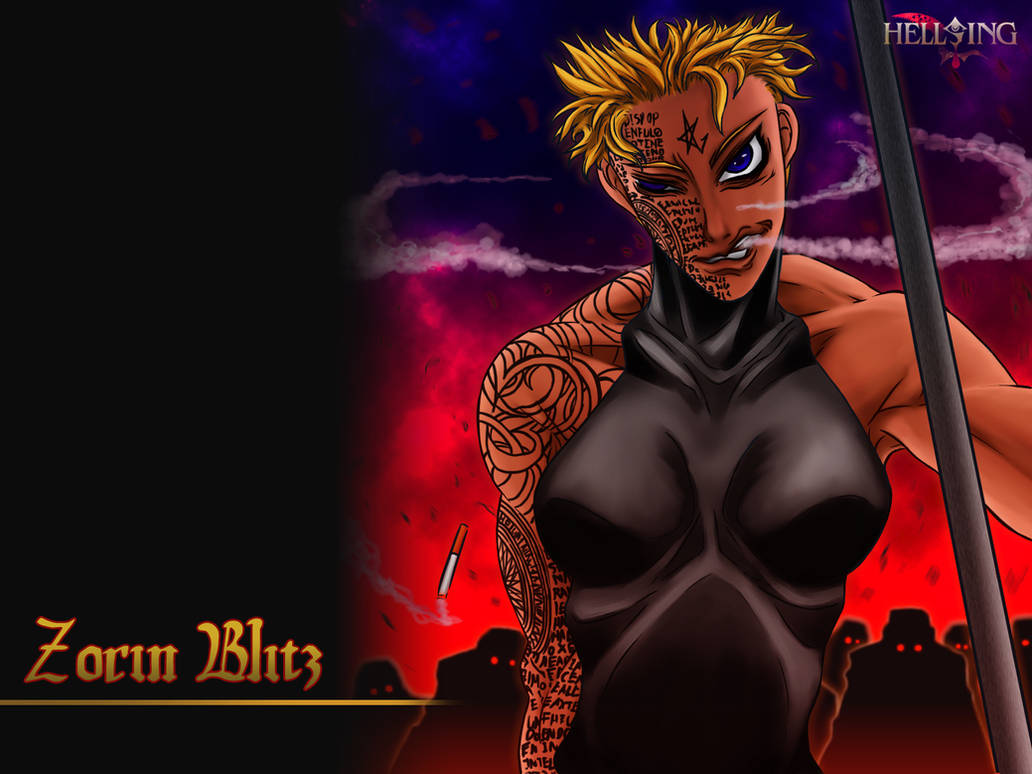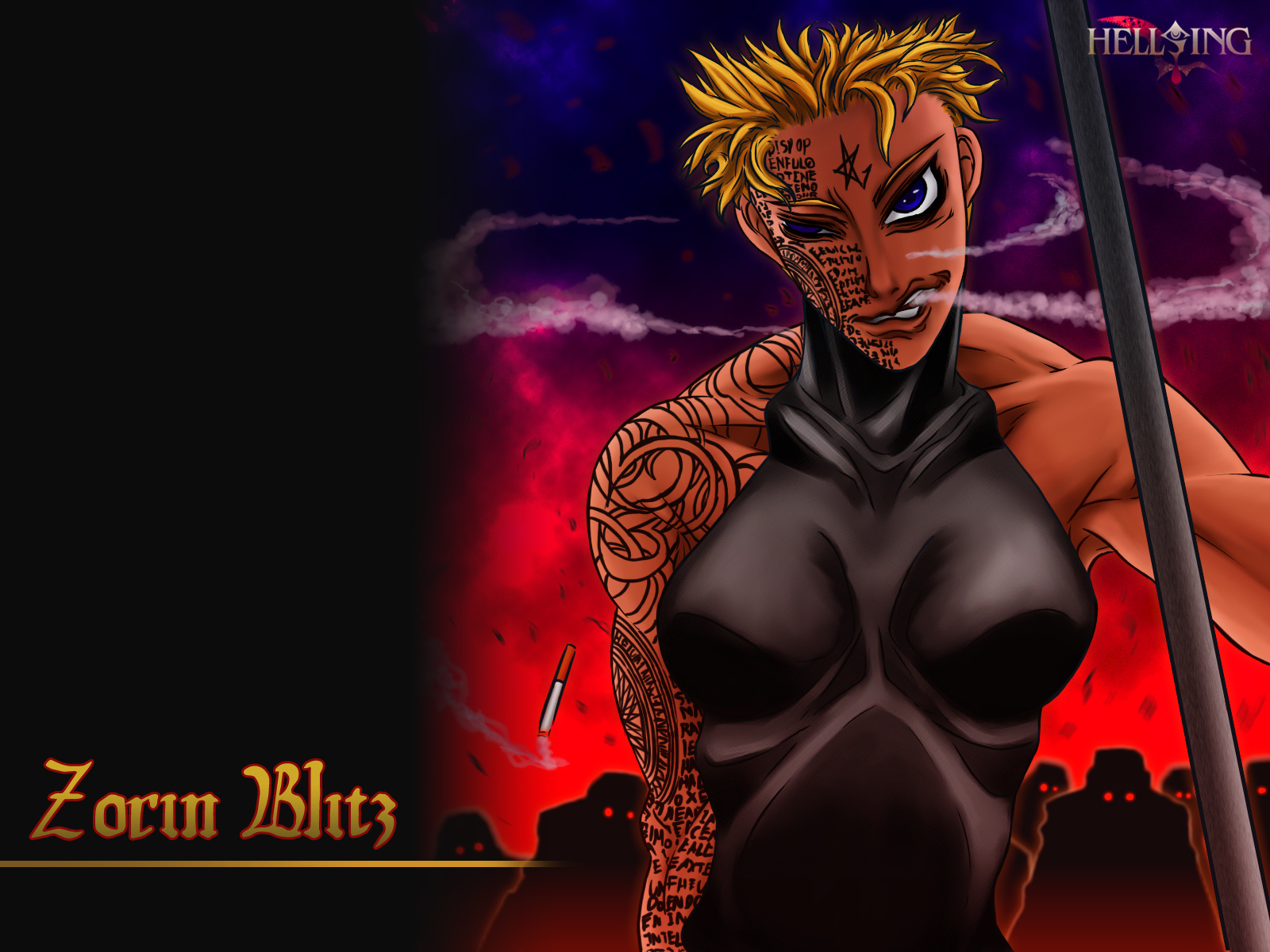 Watch
Finally, a new Hellsing wallpaper! This time, it's our favourite Nazi illusionist probably-lesbian Zorin Blitz. Her legs made an appearance in the last Seras wallpaper, but here she is in her full tattooed glory! For you Zorin fans out there. Yes, all zero of you.

I mean, seriously, does Zorin have any fans? She is so unloved.
Not my drawing! Original art by Kohta Hirano. Colouring by me.
And, for a laugh, here she is with no tattoo.
[link]