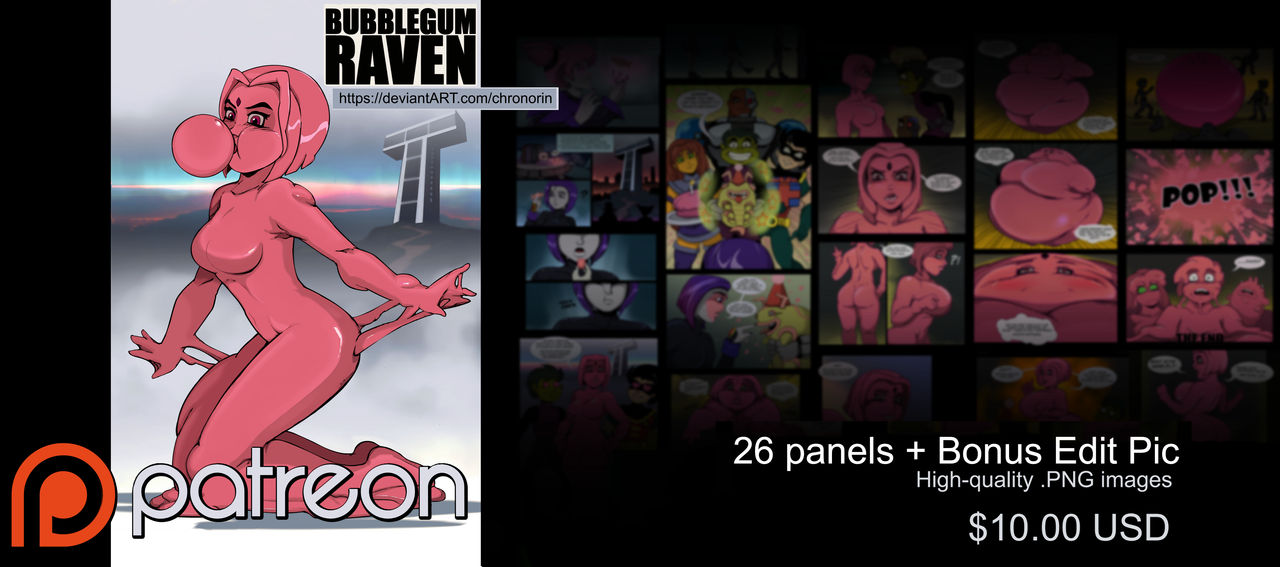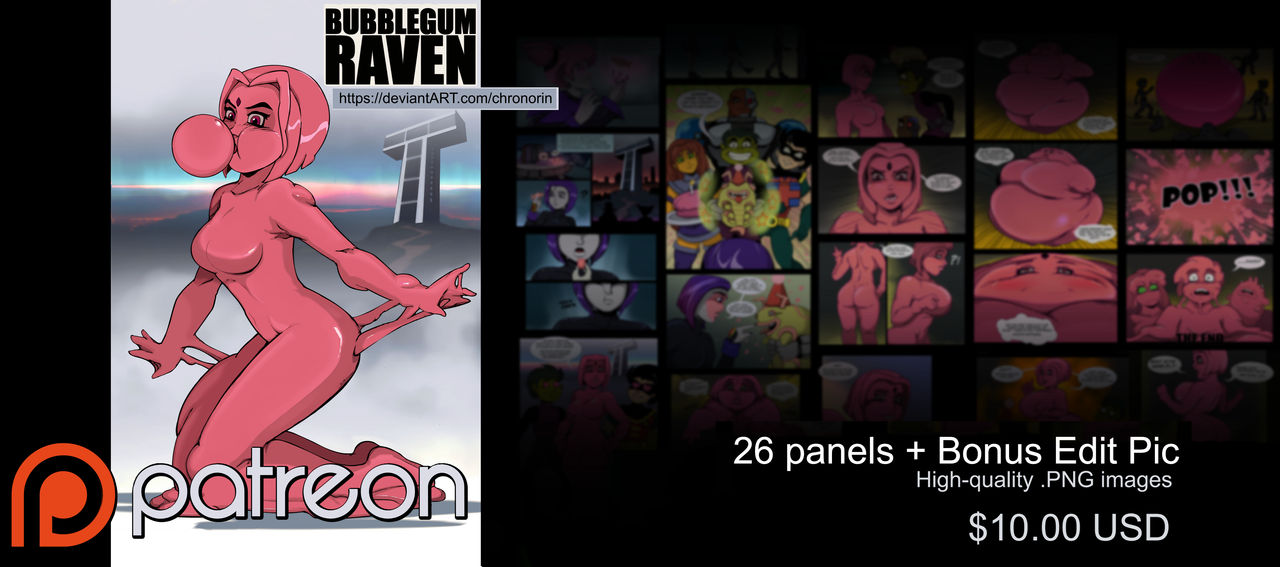 Watch
Whew! At last, the comic in which Raven becomes bubblegum is available for non-patrons.
I'm not saying it's the BEST Raven Bubblegum Transformation Comic ever made, but... it might be? I've never seen any others.
If you liked my Usagi Inflation Comic and the Time Gal Mud Comic, there's a very good chance you'll like this one. Thank you for all your support!
Purchase it on my Gumroad Page!
gum.co/Fqec

This looks so cute. I love when Raven, in her bubblegum form, is holding her breasts as if to say, "they've really blown up."
Reply
Reply

Came here from my discover tab, but not sure how the algorithm recommended this. I'm no expert but as far as I know selling work containing copyrighted IPs such as Teen Titans characters is illegal. I have no intentions of reading the comic anyway, but I thought I could at least give a heads up in case you face any legal issues in the future.
Reply

its not free for non-patreons
Reply
It is not, no.

The people who support me financially deserve things that nobody else can see.
Reply

im a nonpatreoner and i cant look in the comic
Reply
Umm, yes. If you're not a patron, the only way to get it is to purchase it separately on Gumroad.
gumroad.com/chronorin
Reply

where can you get this comic?
Reply

Reply
Nothing is worse than TTG.
Reply

Very cool

Reply

Reply
....i did not think of that!
Reply

Interesting.

Have you ever considered making a picture of Princess Bubblegum? I bet she'd look good in your style.

Reply
I have... just haven't had the chance yet.
Reply

After doing THIS comic, then I'd bet making a pic of Ooo's sweetest princess (literally since she's made of gum) would be a snap for you.

I mean you COULD if you wanted to.

Reply

Raven is a nice character. However, I'm not a fan of huge inflation.

Good luck for your others projects !
Reply