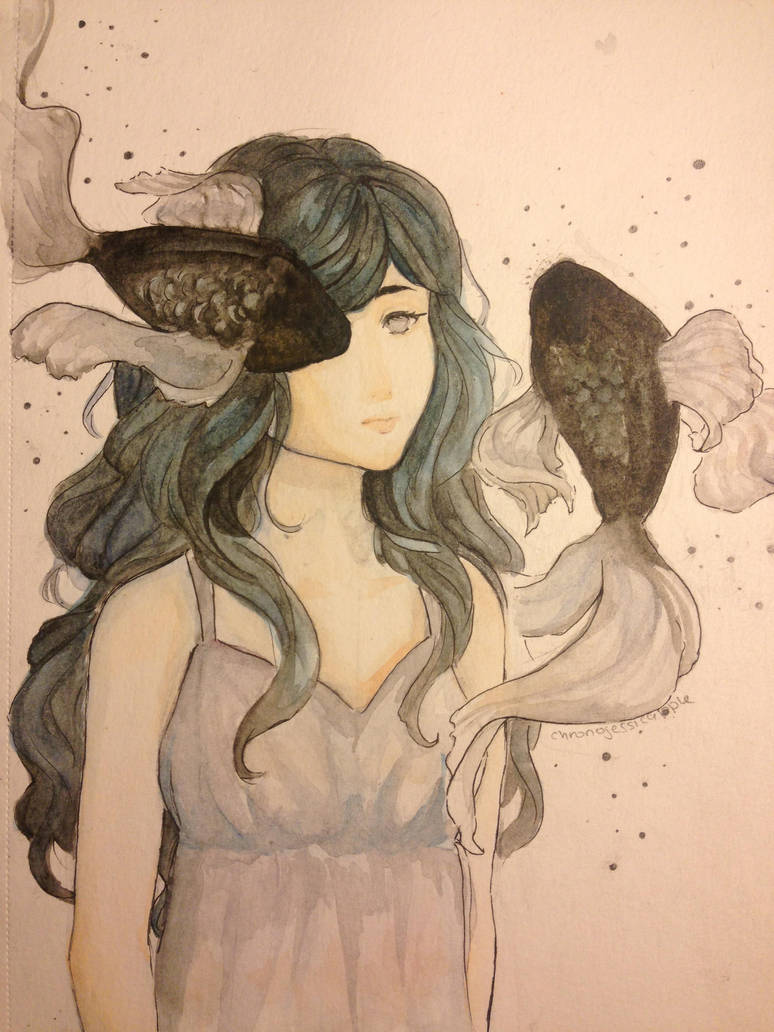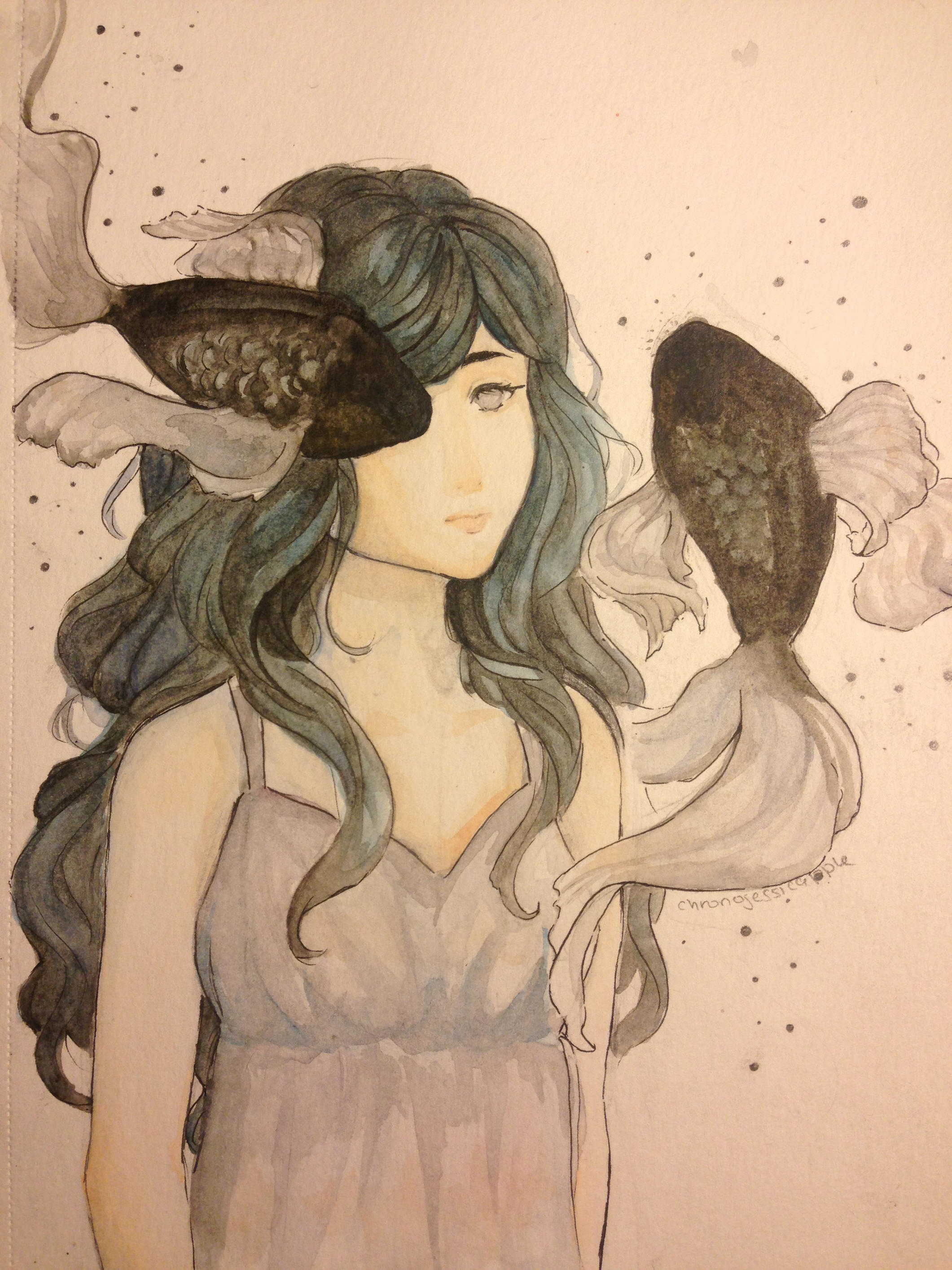 Watch
Criticism would be appreciated!

Reply

I love how you colored her hair and dress! Watercolor is very hard to work with, and you really did phenomenally well. The only criticism I have is that her expression looks a bit bored though, and one of the fish's fin disappears shortly before her arm. If we're a fish girl, I'd be a bit happier to have my friends amongst me.
Reply

Ahhh now that you point it out I can totally see the disappearing fin... Somehow I missed that! Thank you for the kind words though!
Reply

It's pretty cute; I love the idea behind this. I'm not an expert in watercolor at all, but if I had to make a suggestion I would say to avoid leaving any white space at all. Fill it in with a background or solid color, so it feels and looks like a completed piece. I would work out making areas that are lighter to be lighter; have the color faint and transparent with the white paper. Make the areas that are supposed to be dark darker. I love your use of line with the out-lining you did. Awesome job
Reply

Ah I'm trying to get better at backgrounds in general, so that bit about not leaving blank spaces definitely applies. Thanks!
Reply

The colour palette is beautifully delicate and dreamy. Which part was your favourite to paint? I appreciate the detail in the fish. I have struggled with creating them in the past but they have so much gesture and life in them! Gorgeous.

Reply

Thank you!!! I had to look at several reference pictures to get the fish right! I think my favorite part to paint wad the hair and the fins. I love painting freely without worrying about small spaces of exact shapes and stuff
Reply

I can't draw fish, so first of all, it's impressive to me. Second, the colors go together well, and you can tell a lot of effort went into this piece. I honestly like your art style, and hope to see a lot more of this kinda stuff from you. (On another note, fishies. I really like the fishies)
From
Project-Clarity
Reply

I love the coloring of the hair and how the fish were drawn. The flowy fins give it that low-gravity/underwater feeling. However, I think the fish on the left is a little distracting. The placement seems a bit forced, almost like it was placed there to avoid drawing the other eye. I think it'd help if the fish was swimming under the jawline to bring focus on the girl's face. Another thing that could be altered it making the hair more floaty to add more of that 'low-gravity/underwater feeling' to the piece, but I don't think it's as necessary. The hair overall is drawn beautifully and the darker color attracts the viewer's eyes towards the center of the piece. As a whole, I think this piece came out looking really pretty. Keep up the good work!

Reply

Thanks for the advice!!! I'll certainly take it into consideration next time I try something like this!
Reply

So lovely and beautiful! I like the style and the greys.
Reply