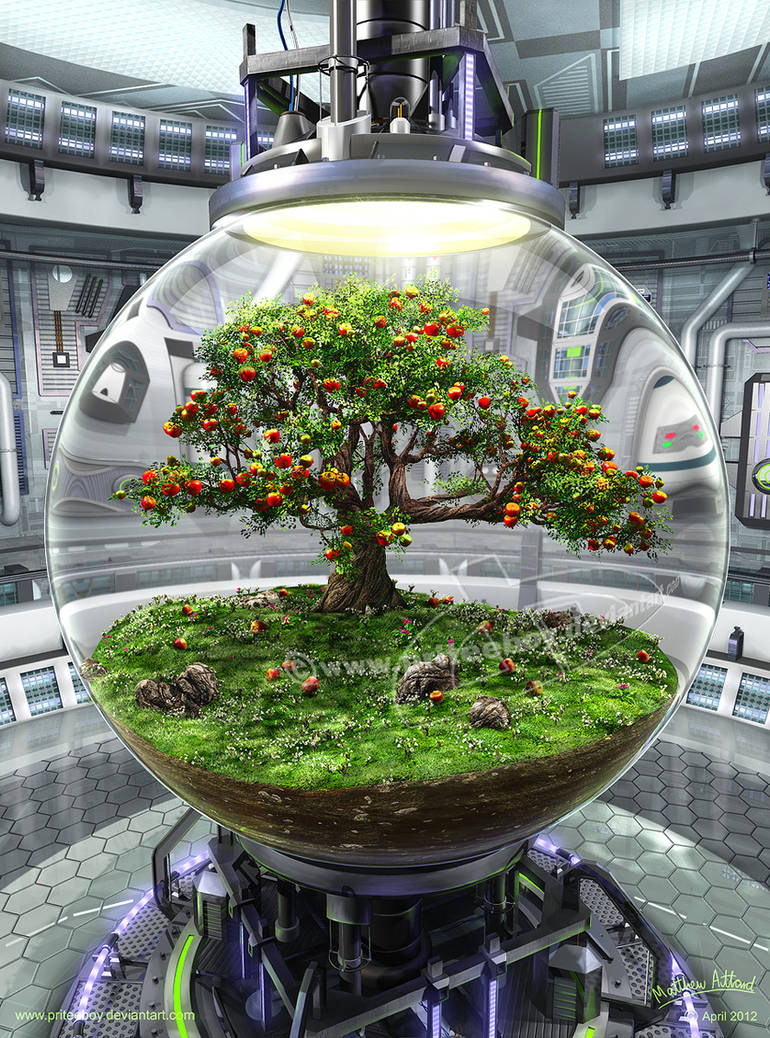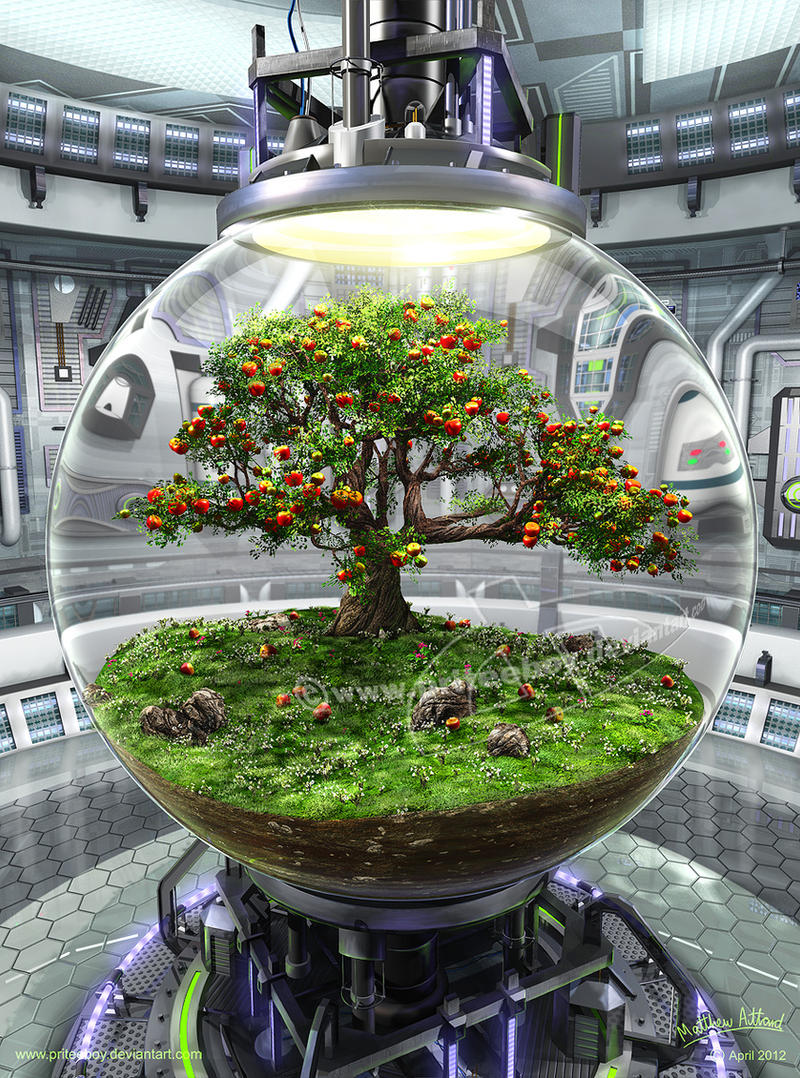 Watch
The classic apple tree, an iconic symbol of fertility, prosperity and in some cases - even the earliest days of man. Here in a controlled keepsafe to give it optimum conditions. But one has to wonder, is this the first tree that ever existed, synthesized by another species? Or is it humanity desperately trying to save one of the last?
This is my first of three submissions to the latest exhibit for the Luminarium's latest
Gaia
theme. Which I also proudly made it as the featured artist for the exhibit too and got interviewed, which can be seen here
[link]

Created using Cinema 4D, Vue and Photoshop. I ran into a lot of issues with this one, being my last "complex" scene done entirely on my old computer. I owe a thanks to ~
Kaioshen
who rendered the Vue file for me since I would have been waiting days if I left it to my old system.
Other artworks will be uploaded in the coming days. I just don't believe in dumping a bunch of work at one. Let people digest one apple before feeding them the next