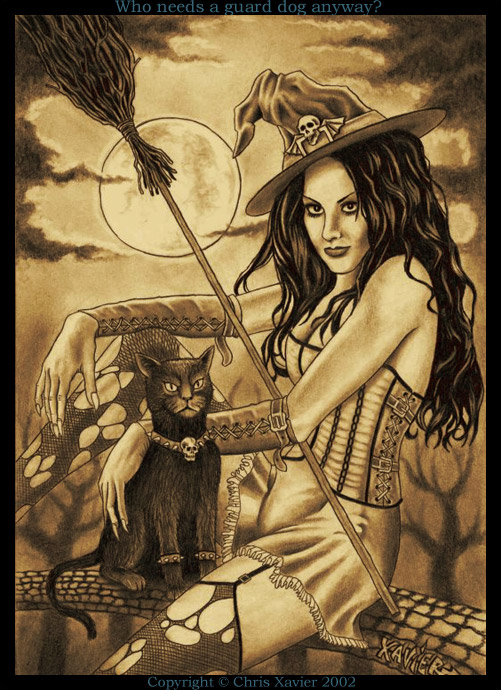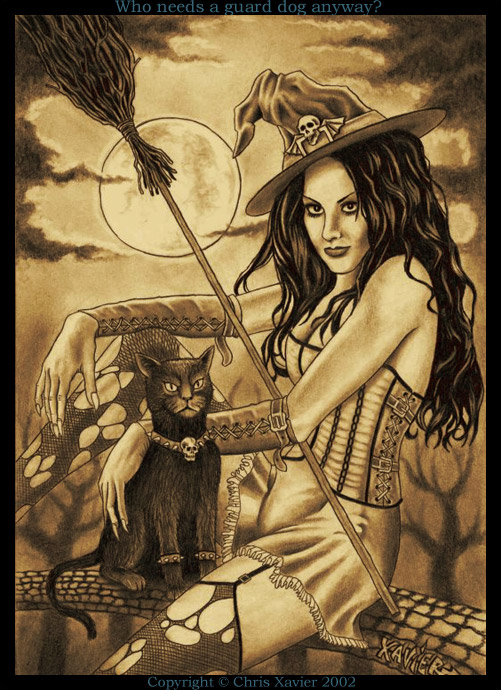 Watch
"Don't you try anything stupid or my enchanted cat will shred you to pieces!"

Looking great! I really like the drawing style and the sepia-like colours...it makes everything look so nifty, like a page from some old spellbook (with pin-up pictures included?) or something, I don't know...but it sure is a great picture
Reply

Damn!! This is incredible!
I love the colors...
Reply