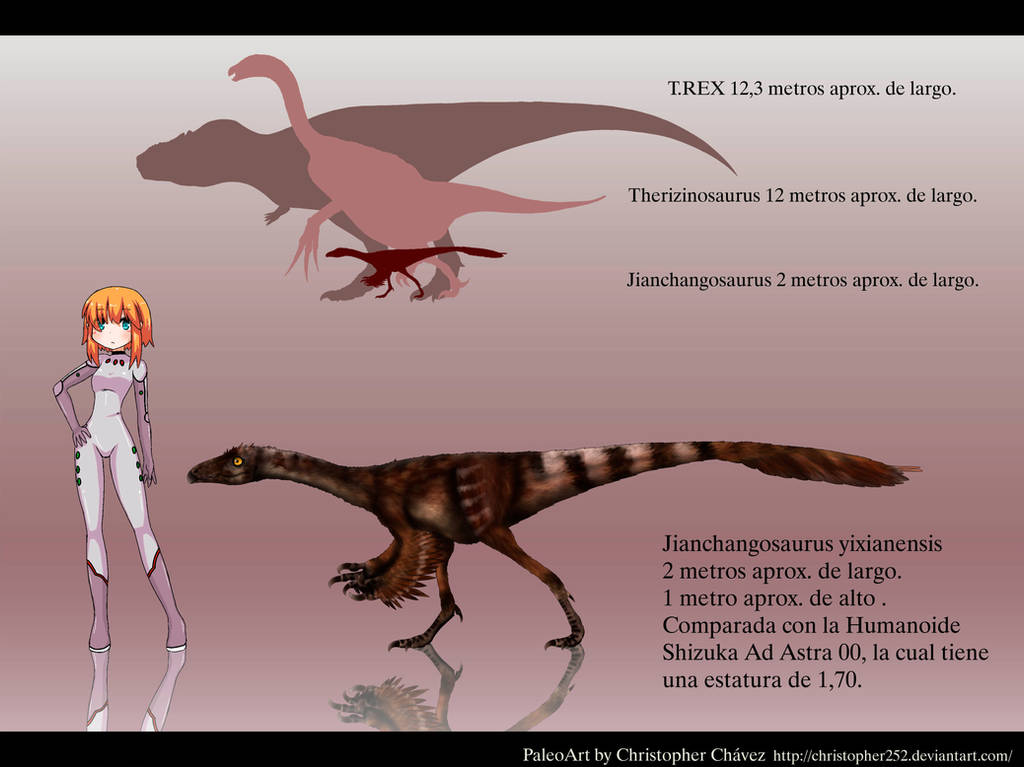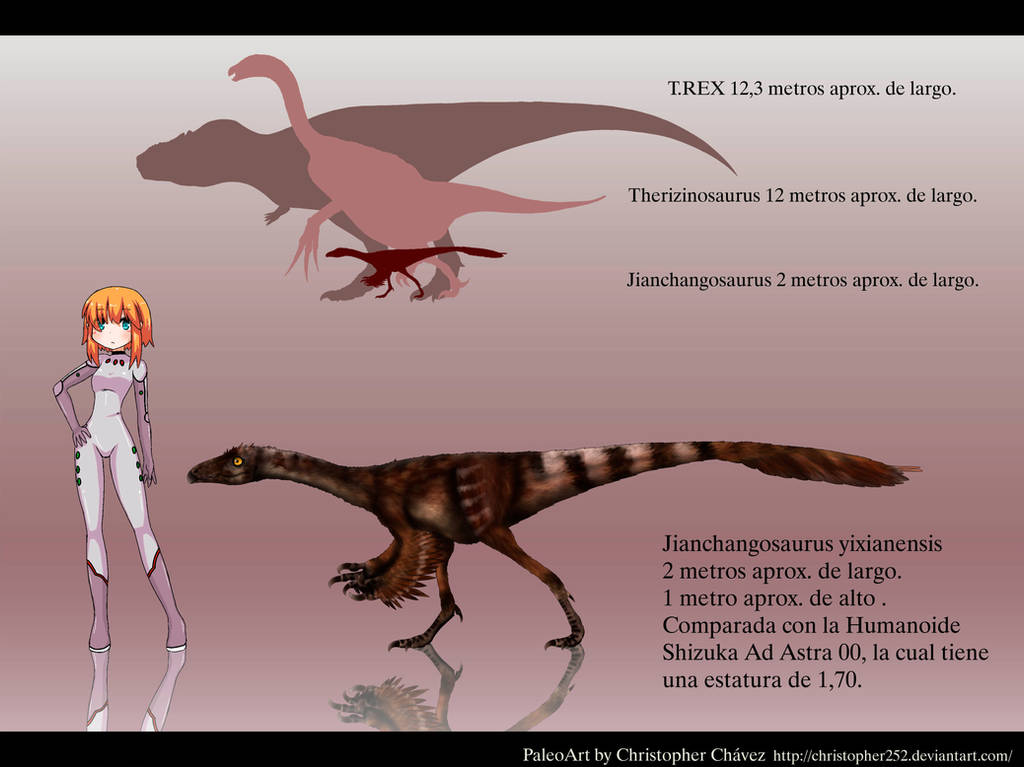 Watch
Ilustración comparativa del Jianchangosaurus con la humanoide Shisuka...
Jianchangosaurus yixianensises un género de terópodo tericinosauriano dinosaurio que vivió aproximadamente 126 millones de años durante la primera parte del Cretácico Período de la Formación Yixian en lo que hoy es China.

muy buenos colores, no tenía idea de la existencia de este dinosaurio.
Reply

Reply

me facina el realismo en tus trabajos
Reply

The dinosaur is nice as always, but such an anime girl really is a bad example for scale. The human doesn't have realistic proportions and looks more like a kid with boobs and a full grown person. It really gives off conflicting information.
Reply

Gracias...con respecto al personaje....yo lo desidí así para llamar la atención de personas normales que no estén interiorizadas en el mundo de la paleontología...por supuesto felicitado por ello...ese personaje lo invente yo para un cómic relacionado con los viajes del tiempo a la prehistoria y enseñar todo el fascinante mundo de las criaturas que entonces habitaron la tierra...respeto tu punto de vista...pero prefiero mil veces ver esto que ver una simple silueta que es lo que hacen generalmete...
Reply

Sweet!

Reply