On sale now for just $25!
Get your signed hardcover copy today.
One of only 500 books currently in existence!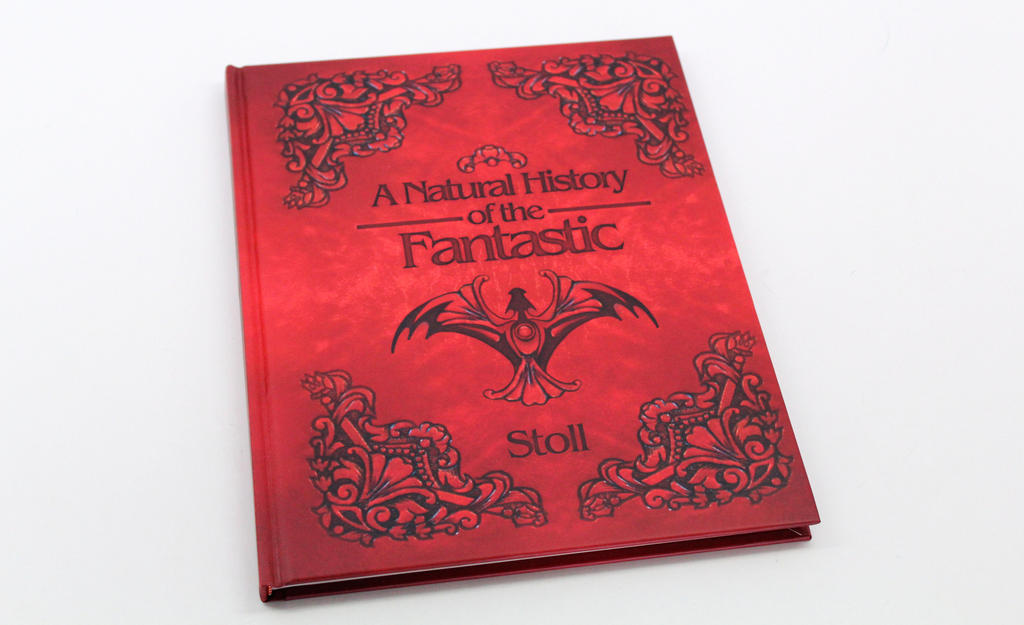 This
unique 120 page art-book bestiary
includes the anatomy, behavior, and origins of over 20 amazing fantasy creatures, each interconnected through a series of recorded histories, myths, and first-hand encounters that stress the value of exploration and curiosity in the face of superstition.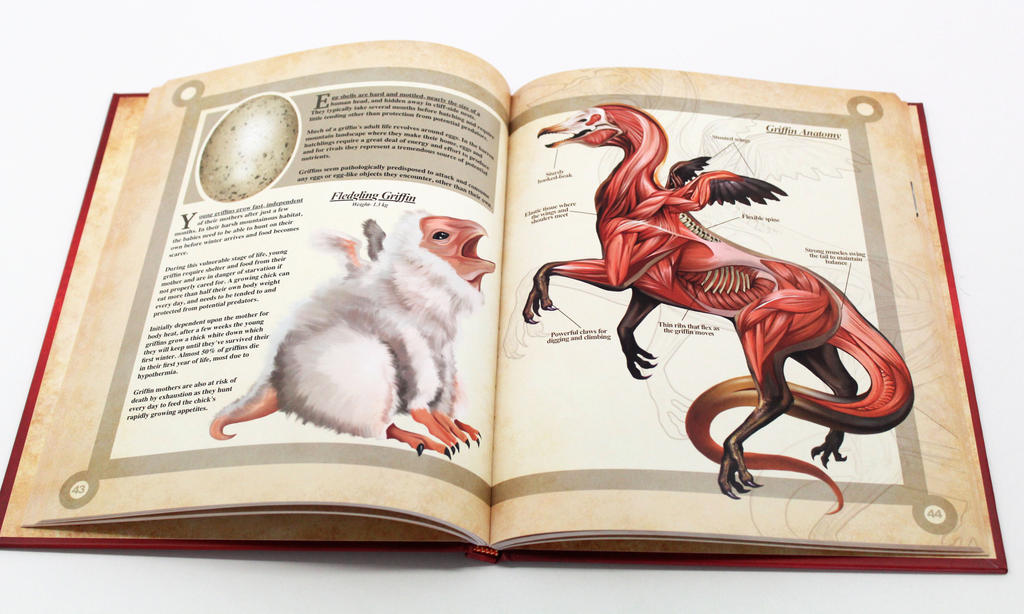 Inside these pages you'll find-
Goblins, Kappa, Centaur, Trolls, Imps, Mermaids, Angels, Griffins, Minotaurs, Demons, Sphinx, Basilisks, Wyrms, Krakens, Harpies, Wyverns, Unicorns, Mushroom men, Cyclopses, Werewolves, Orcs, Dragons, and more!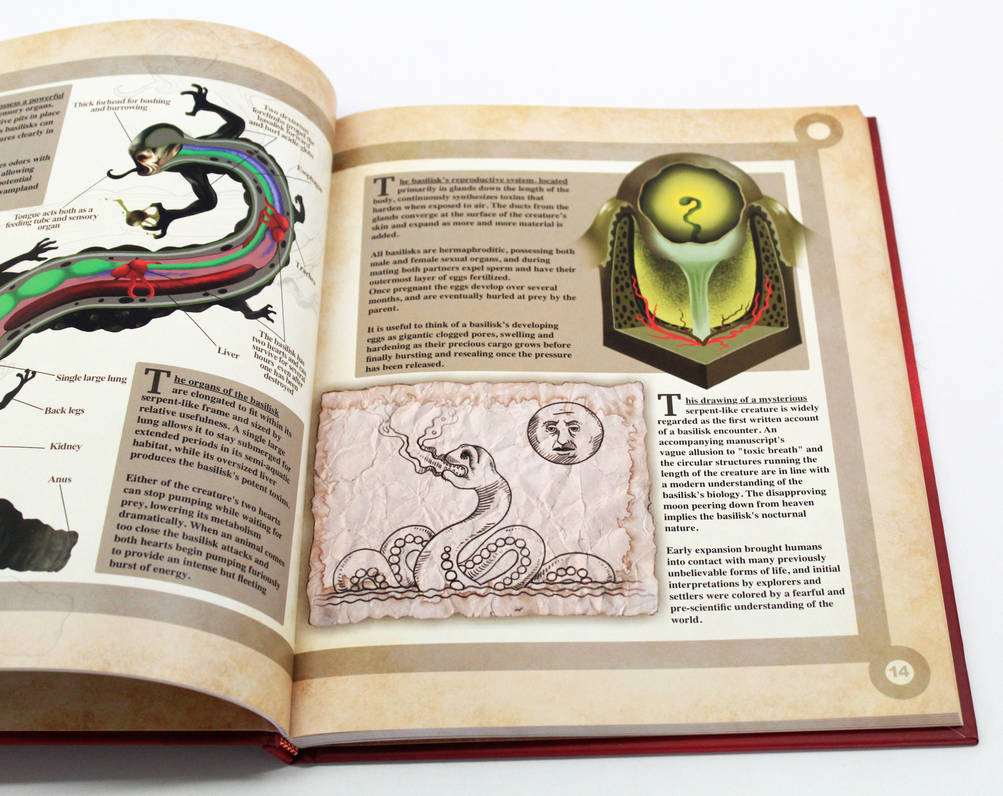 The perfect gift for....

FANTASY ART LOVERS- This beautifully bound book measures 8x10 and is printed on thick high-quality photo paper. It makes for the perfect conversation starter or coffee table centerpiece for art enthusiasts and aspiring fantasy nerds (like me).

ANYONE PASSIONATE ABOUT LEARNING ANATOMY OR BIOLOGY- Learning is fun! And what's more fun than learning anatomy by studying dragon wings or recognizing the effects of natural-selection on distant goblin populations? Whatever your interests, this book will bring beauty, narrative, and accessibility to the study of biology.

RPG PLAYERS- This book is a great addition to any gamer's collection! Use it as the basis for a campaign or an in-game source for enemy weak points, dispositions, and territories. Explore a world populated with rich history, deep lore, and believable monsters.

ARTISTS AND DESIGNERS- Whether you are an aspiring concept designer or a casual student of the human form this book is an invaluable resource for creating your own worlds and original animals that feel more like flesh and blood than fantasy.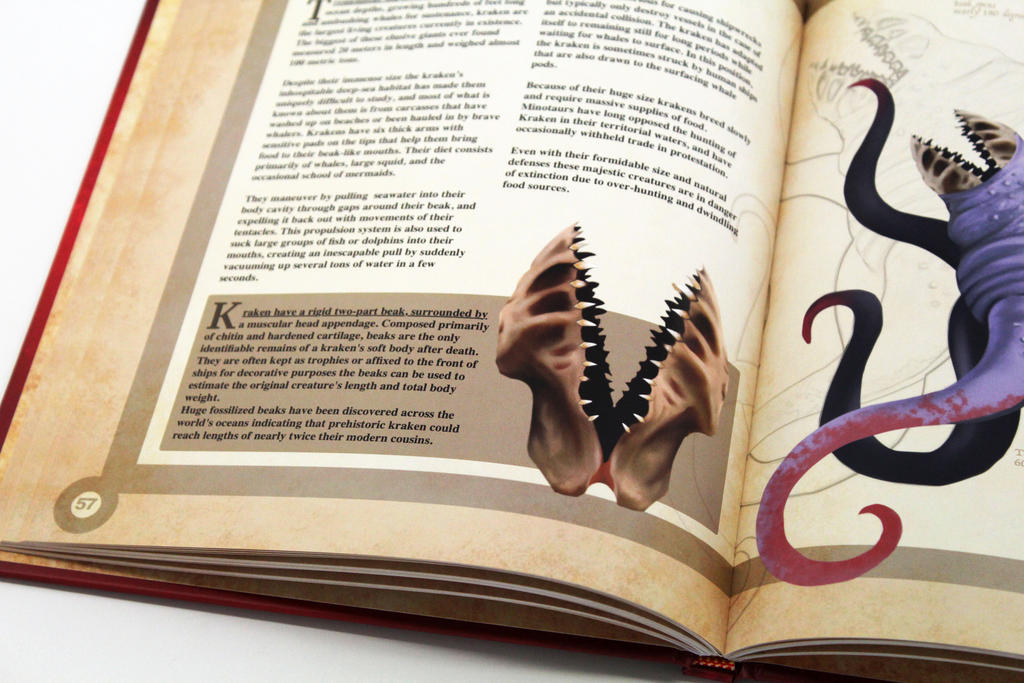 Click the Paypal button below or email me at- stollart@icloud.com with the details of your order



Thanks to everyone who has supported the project up until now, I couldn't have done it without you.
-Chris
CLICK THE PAYPAL BUTTON ABOVE or check out the book on Amazon
here!
Out of curiosity, are driders from DND included in this book or is this more about traditional fantasy races?