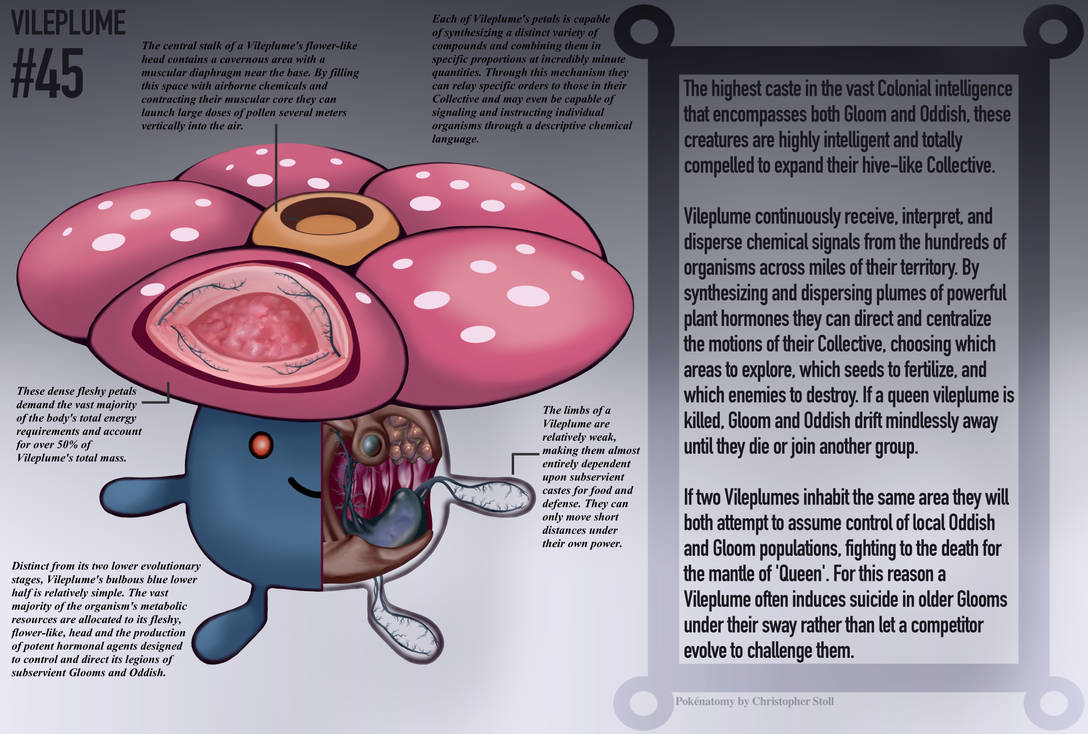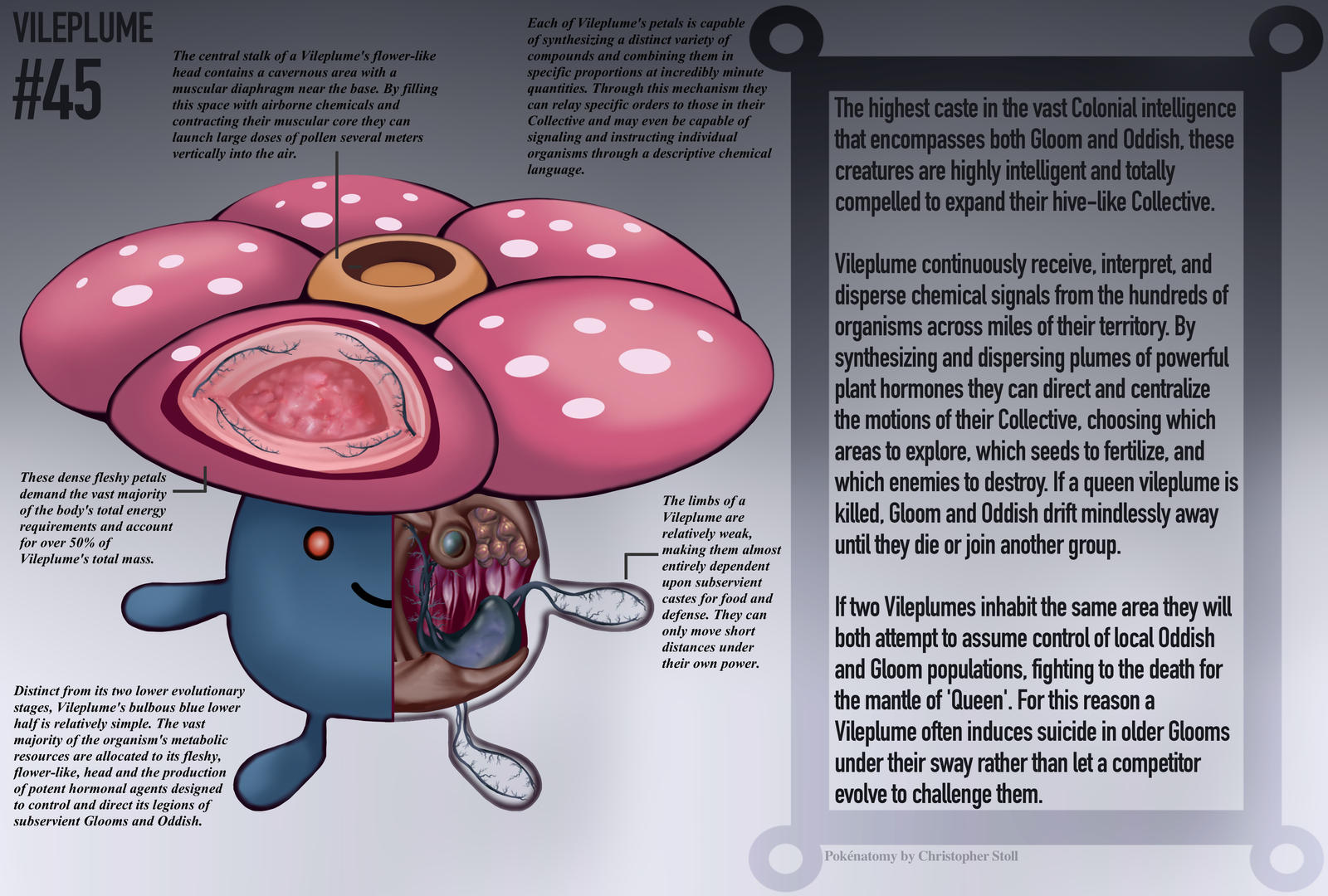 This is an excerpt from the full 300 page book version of PokeNatomy, get your copy here
Now, for the first time ever, you can get the incredible scientific world of Pokémon in print in a high-quality, fully illustrated, unofficial guidebook, designed to help people of all ages understand the power that's inside!
This book is ALSO available for high quality digital download here
If you like this work
consider supporting my art on Patreon
Just a dollar a month gives you early access to my newwork, supplementary written materials, full-quality downloadable images, wallpapers, and more! And for less than the cost of a cup of coffee you can
vote
on which Pop-culture figure I deconstruct next! Help me take apart your favorite Pokemon, aliens, robots, and heroes to see what makes them tick.
Click here to check out more of my PokéNatomy pieces
Also follow my work on Tumblr-
multiverselibrary.tumblr.com/
and
Instagram
-
@TopherStoll

I like the chemical communication and pollen shooting. Lol at "legions of subservient Gloom and Oddish".
Reply

Would Vileplumes be rivals of a sort to Bellossoms?
Reply

Now I can imagine Vileplume whispering

"Kill yourself."

To Gloom, who is wandering aimlessly and mindlessly looking for a way to kill itself. A creature who before knew almost nothing, now has to weigh out living, dying, and the least painful way to end its own life.

Pretty Gloomy indeed.

I feel like any trainer who catch them and give them purpose also give them a new reason to live. But I also wonder where Bellossom fit into this
Reply

Wonder where Bellossoms fall in the cast system.
Reply

Why would the vileplume need to prevent evolution of competitors? Evolution only occurs from contact with a leaf stone. It would only need to steer others away from wherever the leaf stones were.
Reply

Glooms have some small portion of free will, maybe one accidentally digs up a chunk of Leaf Stone?
Reply

Reply

awesome, we've got the evill queen
also congratulations on your fist evolutionary line
Reply

...You make an innocent looking flower effing TERRYFYING.
Reply

(Hate to be picky but I know these are going in a collection so I gotta point it out, minor typo in the general description, should be "caste" as it is in the smaller descriptive text.)
I like that you've chosen to interpret the Oddish line as a hive-mind, I think that's a really neat idea. Nice thought to include the intraspecific conflict between Gloom and Vileplume. It's little touches like this that make your series so wonderful!
Reply

That's not picky at all. It's really helpful, actually! For the final collection I'll hire an editor, but at the moment I'm writing out all of this myself and things slip through the cracks all the time.
Reply

i knew they couldn't be trusted
Reply

Whatever happened to Bellossom?
Reply