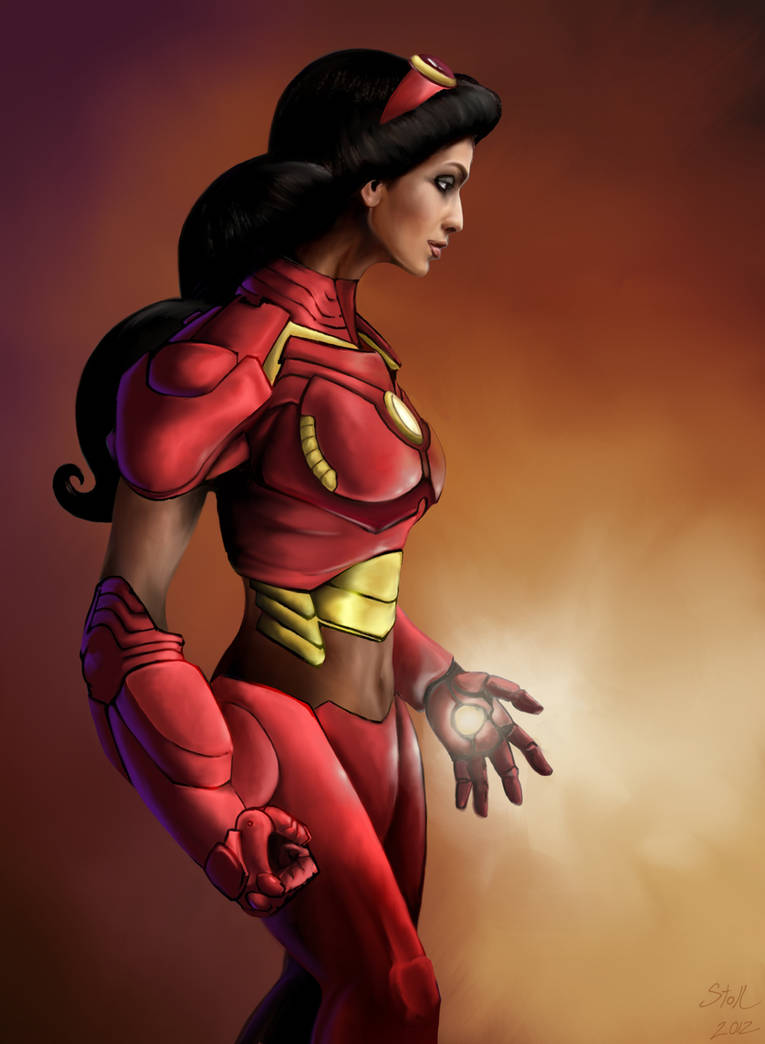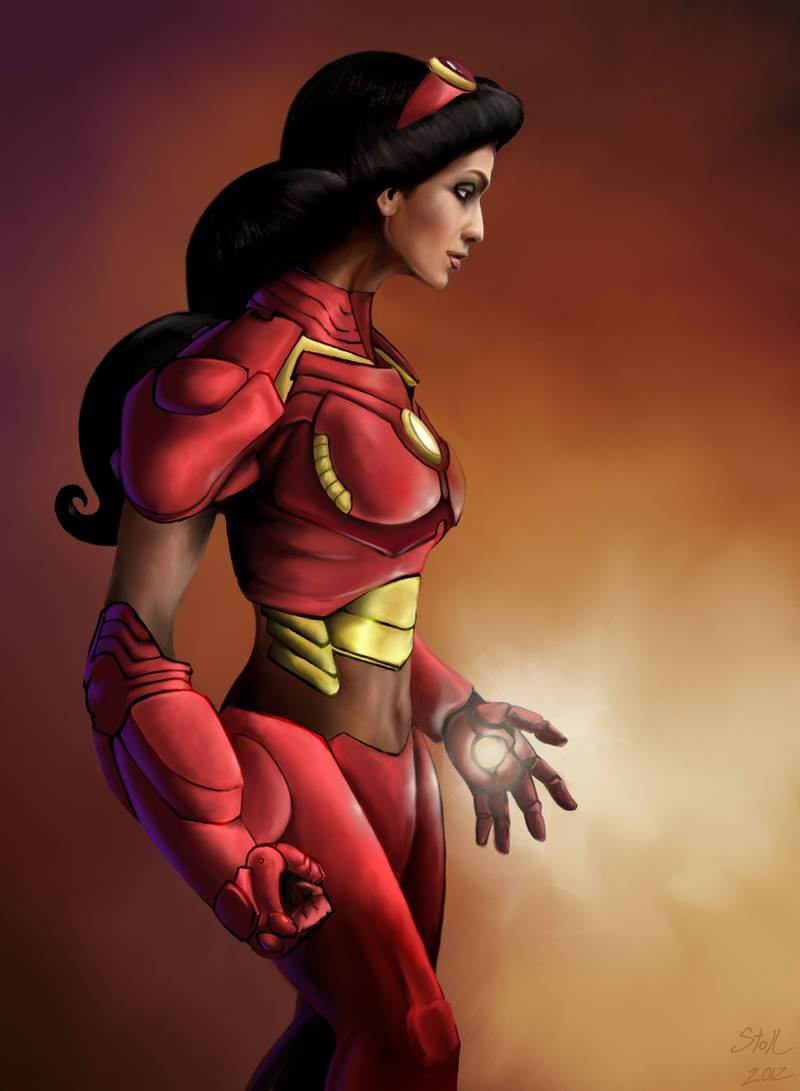 Watch
The third of my Avenger's/Princess crossover series.
Jasmine Iron(wo)man! This one was a series of design challenges and difficult decisions regarding the character and her position on the page. Ironman's armor doesn't lend itself to to characterization, so I needed to reduce it to suit Jasmine's wardrobe... AND THAT IS THE ONLY REASON!! *panicked look* *not sexist*

I ended up going with something fairly simple and she looks just as badass as Mulan did in my former mix. I think I'm getting better at marrying the character's different styles, this one seems to gel

Then again, if you totally disagree then you should leave a comment. A really long and detailed one! I'm a glutton for punishment!


The next crossover will be the HULK! (POST A COMMENT IF YOU CAN GUESS WHICH PRINCESS IT WILL BE).
If you think a princess should be paired with a hero let me know too! I haven't decided who is going to be who just yet!
If you like this piece then please
CHECK OUT MY OTHER AVENGING PRINCESSES
HERE


Also follow my work on Tumblr
This is a very orginal crossover. I will admit I didn't see it coming thus the 5 stars for originality. The technique I will admit is not a favorite but I do see you improving. I like how her facial expression isn't completley worried but does hold some concren. A well mix of Jasmine's maturity and Tony's "throw caution to the wind" attitude.
The idea of Tony's sarcasim and her spit fire spirit is very favorable. I love the idea and can't wait to see who's Captain America. Keep on creating such wonderfull ideas






The Artist thought this was FAIR
28 out of 28 deviants thought this was fair.
I love the originality that makes this stand out from other artwork and I think your choice of Jasmine as the princess was a good one. The was an amazingly creative idea. Props to you for thinking of it.
On the work itself I think you did very well. The only real objection i have is the suit. Jasmine is very wellshaded but i think the metal needs to reflect more light. The contrst makes the metal suit look slightly off, as if it were drawn on top of the rest of the picture rather than being part of it.
Other than that, I think this is amazing work. Keep on drawing!
The Artist thought this was FAIR
17 out of 17 deviants thought this was fair.