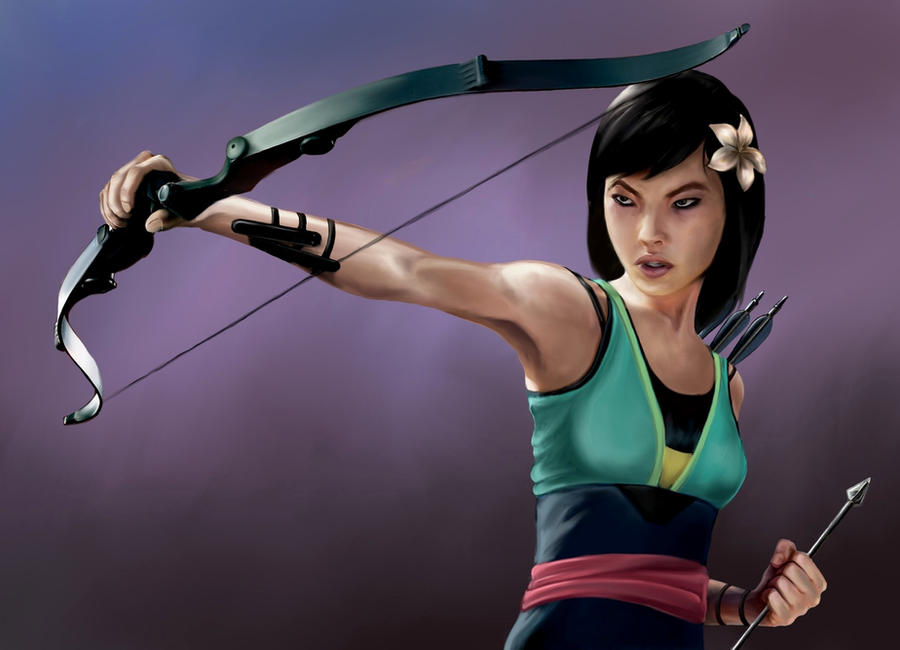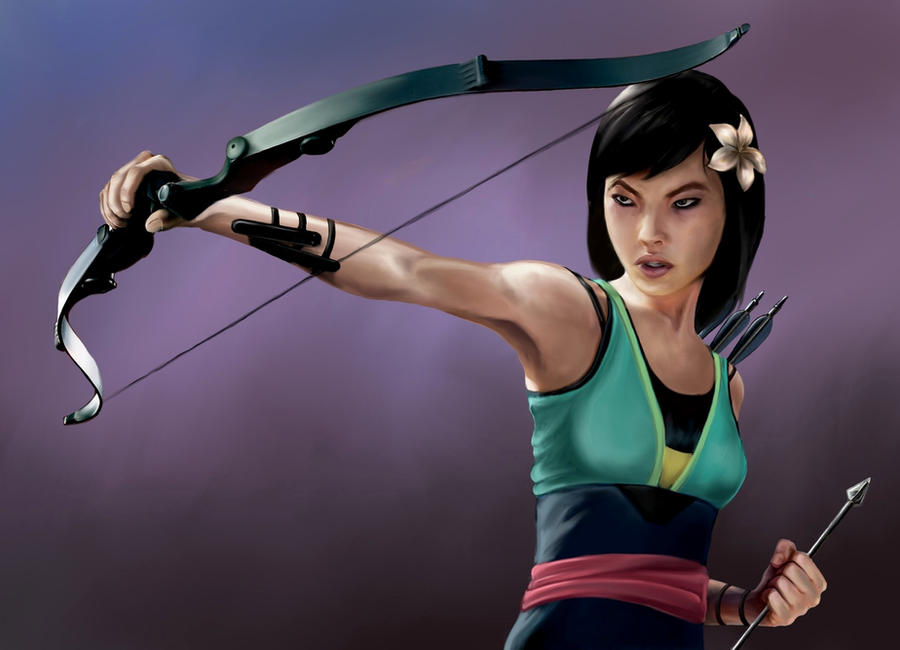 Watch
IF YOU LIKE THIS PIECE, CHECK OUT MY NEW BOOK- THE FEMINOMICON
NOW ON KICKSTARTER!!

The Feminomicon is an artistic guidebook chronicling mythical women from around the world, written and illustrated in the style of the legendary Lovecraftian tome.
It's an 8"x10" heavy hardcover, approximately 150 pages long; featuring a durable double binding, and high-quality photo paper.
A great coffee table art book for anyone who loves mythology, monsters, women, and fantasy art.
A collection dedicated to obscure and forgotten female creatures with a focus on diversity and female empowerment.
___________________________________________________
Here's the second work in the series of Disney princesses assembled (see what I did there?) into the Avengers.
It's Fa Mulan!! I did a much better Job of incorperating aspects of the character's costumes and color schemes in this one than I did will Belle, but it still doesn't work like I want it to... An alternate upload may be in order

The next princess will be Iron-Man! (POST A COMMENT IF YOU CAN GUESS WHICH PRINCESS IT WILL BE).
But even though this whole idea started as a shamelessly shallow fun mix up project I gotten really into it and would love to hear if you have suggestions, or you just absolutely hate it...
If you think a princess should be paired with a hero let me know too! I haven't decided who is going to be who just yet!
If you like this piece then please
CHECK OUT MY OTHER AVENGING PRINCESSES
HERE
--------------------
Many, Many, Many pictures were incorporated into this piece, notably some old mirror's edge conceptual art. If you think your work has been unfairly plagiarized please leave a comment. This work was not created for private profit, it is a parody only. Marvel's the Avengers and Mulan (in her current form) are both property of Disney Corp (It's convenient because I'll only be sued once!) please do not share, recreate, or sell without permission (or steal my dog).
__________________________________
╔══╗
╚╗╔╝
╔╝(¯`v´¯)
╚══`.¸.COMMISSIONS!!! *****************************************
***If you're lookin' for something amazing - I'm waiting for your
OrderS
***
*************************************************************
Also follow my work on Tumblr
This piece immediately caught my eye. I have not yet watched the film The Avengers, but now I will definetely have to keep an eye out for the rest of this series seeing how well executed this beautiful piece is.
I think the overall strength in this work would be her expression, it really gives off a determined air of concentration.
The shading is also pretty good especially in the hands and in her face. Though I would suggest a bit more work in the bicep and shoulder area to give it a little more depth, to give off a more of a defined look, a good example of the exemplary shading to be used in that area would be the shading in her collarbone and fingers on the right hand.
I also would suggest maybe in the background showing more of the projection and source of light to give justice to your highlights.
Though you have modeled it after another hero and also given Mulan a less feminine physique, you can clearly tell it is the Disney heroine, wonderful job and I can't wait to see more.
The Artist thought this was FAIR
35 out of 36 deviants thought this was fair.
I really love this piece. Mulan happens to be one of my favorite Disney princesses, and I'm very proud of the way you portrayed her. Unlike most, which show her as more of a damsel or a sexual icon, you caught her true personality in her expression and stance and attire; a true warrior. I also happen to like the fact that you added a flower- a nice little feminine touch, and it reminds me of one of the first and one of the last scenes in the movie. However, there are a few technical things I would like to address. First of all, I agree that it could use a bit more shading in some areas, and a tad more texture on the clothing would be nice. Also, it doesn't seem to fit the background well. (I personally would have made it perhaps a snowy mountain backdrop) But, other than those few things, I love it. You have good color, and the arrow in her hand is very realistic. I also absolutely love the bow, and the flower has amazing detail. I wish that I had the artistic skills that you had, and I look forwards to seeing the rest of the Avengers princesses

Thank you,
Gogogirl108
The Artist thought this was FAIR
17 out of 17 deviants thought this was fair.