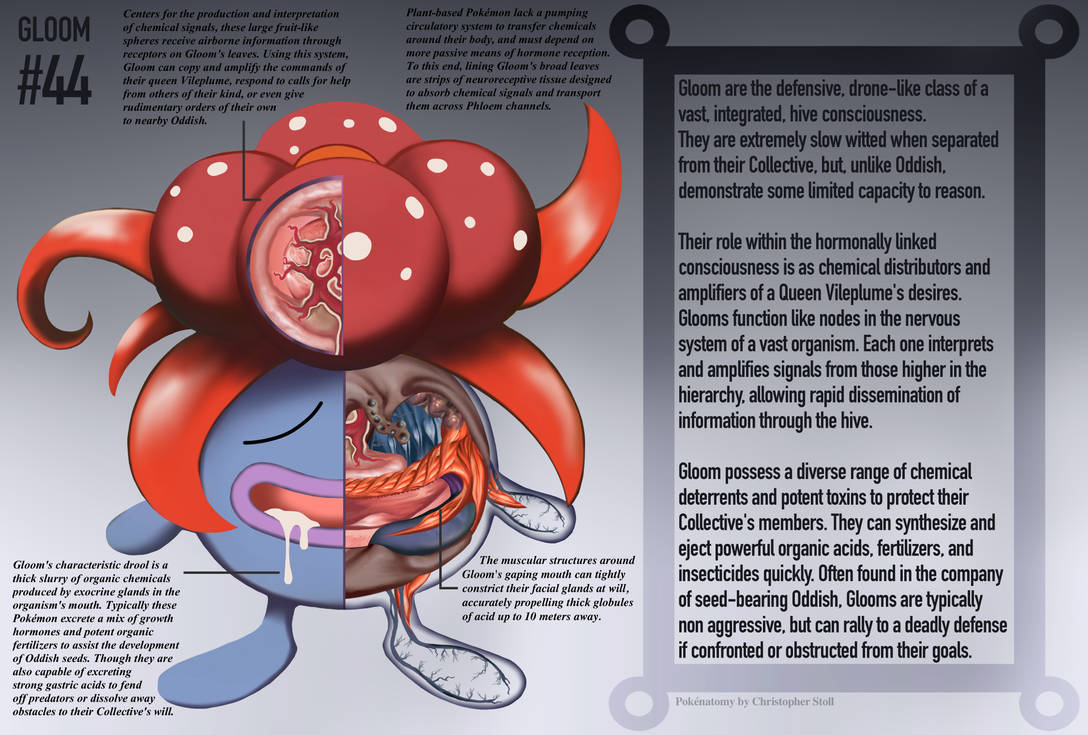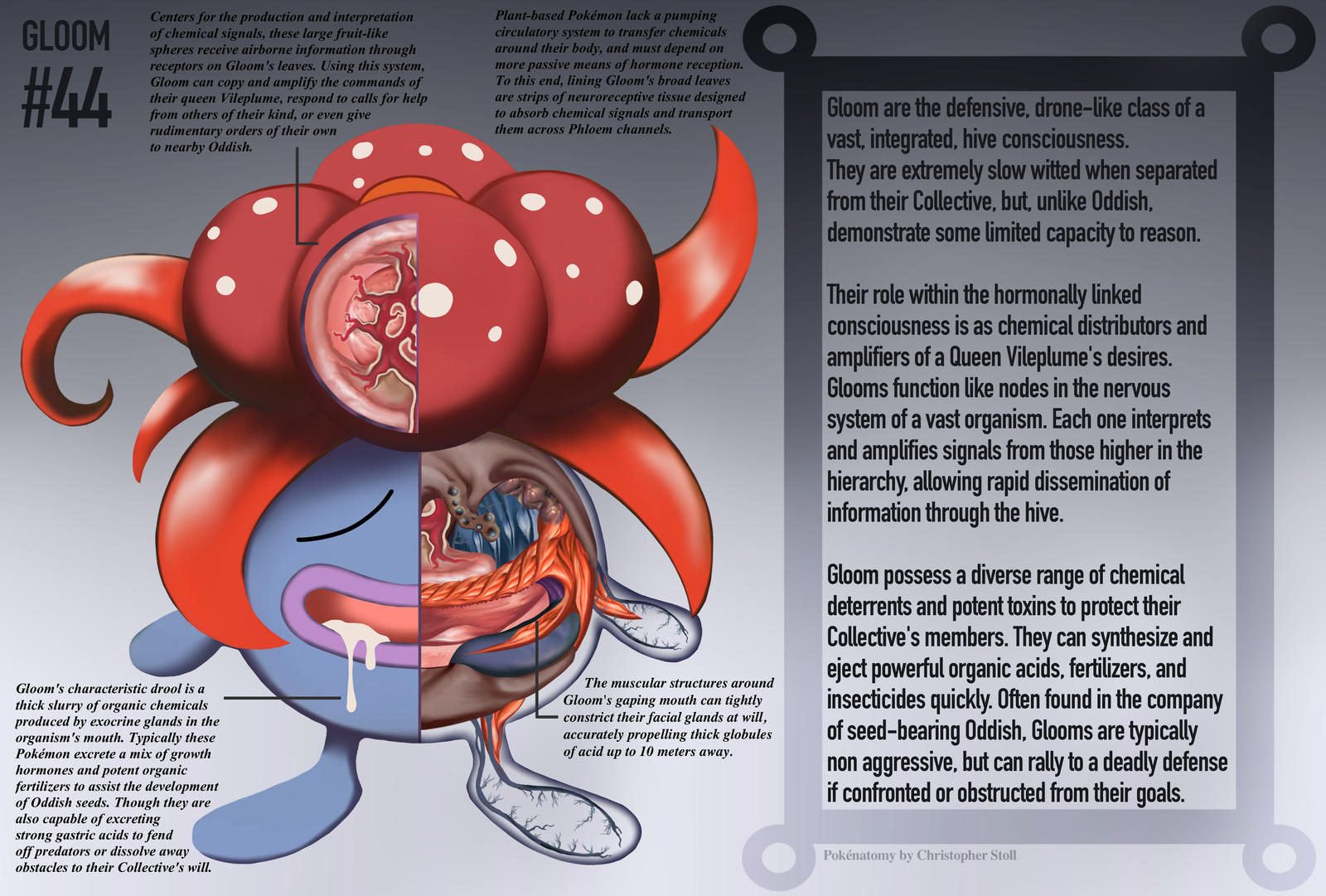 Watch
This is an excerpt from the full 300 page book version of PokeNatomy, get your copy here
Now, for the first time ever, you can get the incredible scientific world of Pokémon in print in a high-quality, fully illustrated, unofficial guidebook, designed to help people of all ages understand the power that's inside!
This book is ALSO available for high quality digital download here
If you like this work
consider supporting my art on Patreon
Just a dollar a month gives you early access to my newwork, supplementary written materials, full-quality downloadable images, wallpapers, and more! And for less than the cost of a cup of coffee you can
vote
on which Pop-culture figure I deconstruct next! Help me take apart your favorite Pokemon, aliens, robots, and heroes to see what makes them tick.
Click here to check out more of my PokéNatomy pieces
Also follow my work on Tumblr-
multiverselibrary.tumblr.com/
and
Instagram
-
@TopherStoll

Reply

Nice,but you forget the bad smell XD
Reply

I'm curious, I wonder why you put muscular structure here, while in Oddish you put something that completely plant-like?

Reply

that's really interesting
gloom would seem like the communication expert of the colony
like it
Reply

Are we still able to vote for what we want to see next? Porygon would turn out amazing I bet!
Reply

Do you plan on doing Vileplume and Bellossom? It'd be interesting to see how Bellossom fits in with the rest of the oddish evolution tree.
Reply

Reply

Though I know you're not expanding beyond the original 150 (151?) at the time, how would you classify the role of Bellossom in this "hive consciousness"?
Reply

Quick note: misspelled "organism", missing an S. Awesome picture otherwise! I love these!
Reply

Thank you! I'll fix it ASAP
Reply

And you have the i and e flip-flopped in "hierarchy."

Don't want to miss it after these hopefully go to print some day. :]
Reply

Haha, I'll have to hire an editor for that

But the book is heading to print sooner than you might think! It's on
Kickstarter
right now!
Reply

Reply

this was not drawn on an ipad
Reply

It was

Reply

Reply