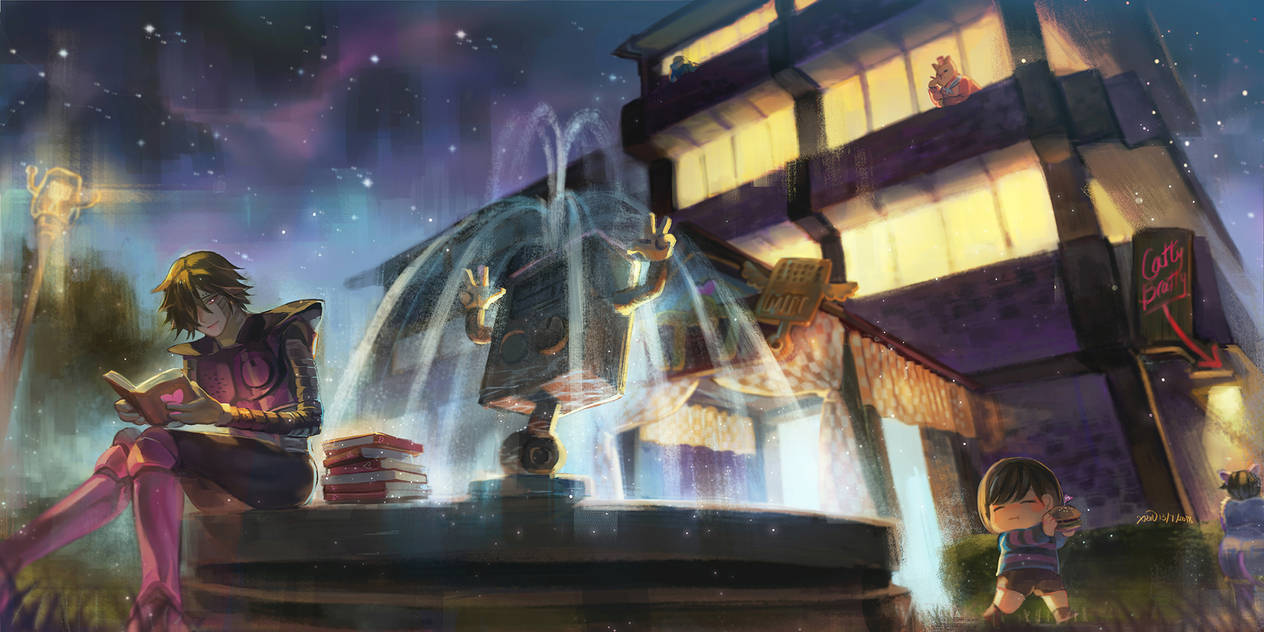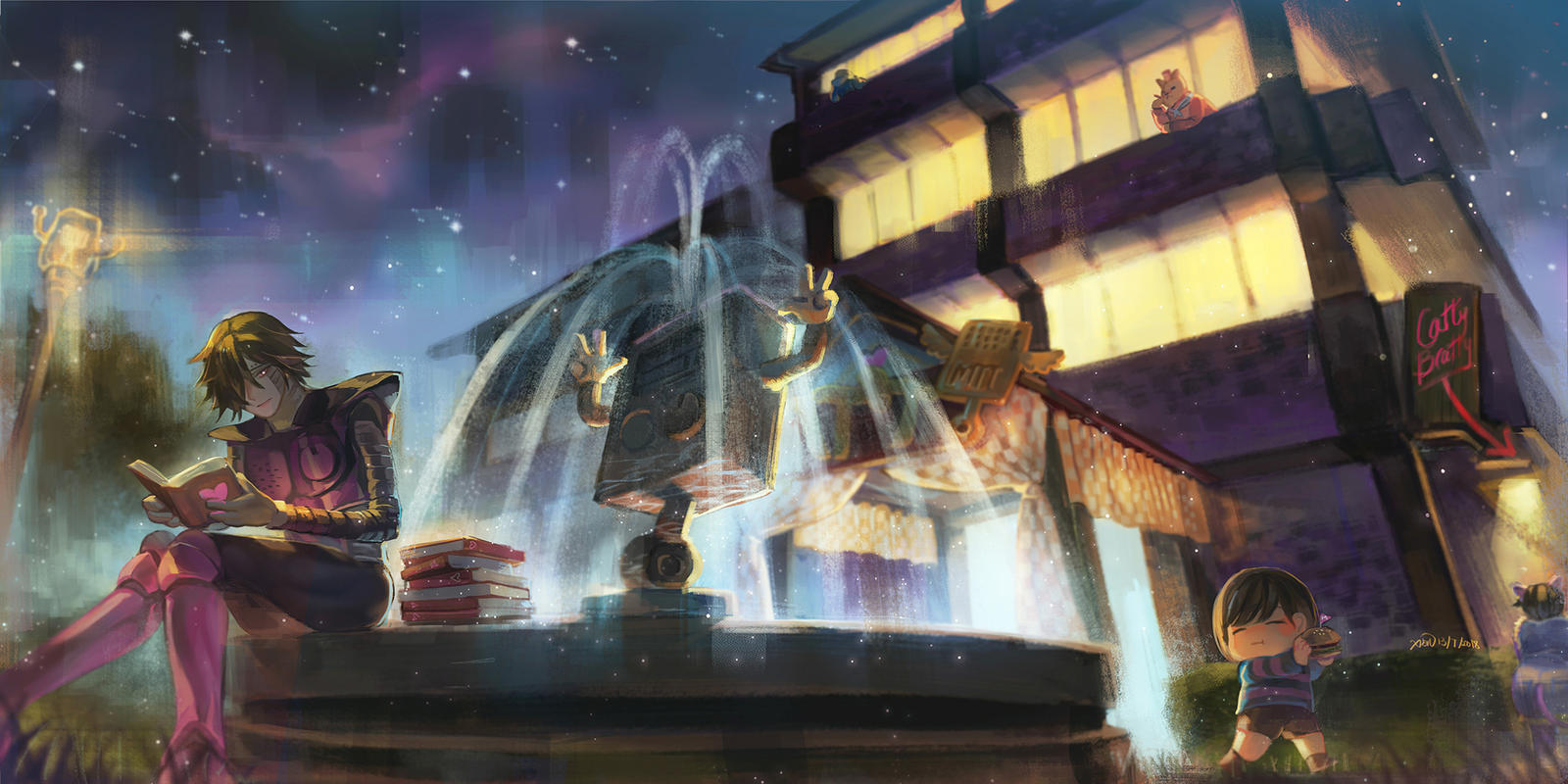 Watch
so this is what i am up to these days.

spent so much time on this but still feel unsatisfied, but i just tried my best
its so hard to draw night scene with purple buildings, i hope the focus of the picture is still on Mettaton (but the pic looks so messy
)
anyway i will just try and try again next time, to fix my background drawing and lighting, i wanna make the picture looks more realistic but not too dull.
Back to the characters! spoilers alert

I think Mettaton will somehow miss his old days with his ghost pals, sitting and reading his old dairies. (the one he holds!)
He shouldnt in EX form but HEH i like drawing him in EX-version

and i had edited abit his resort, including adding the fountain in front of the building.

i wish i can make it more stylish like the grand resorts we have always seen, but i gave up because it just doesnt look like MTT resort.
anyway i tried to add catty and bratty stores too! i couldnt fit their store inside the pic sadly.
oh Frisk is holding MTT burger btw, it's so dark to be seen xD

well i have to say i still need more practice but i hope you guys enjoy this even its not perfect!
This is Mettaton EX, Frisk, Catty, Burgerpant and Sans (if you saw him) from Undertale.
I love this peace! it is amazing! You put so much detail into this peace. From the Lighting to the background characters! You included stuff like Sans on the top floor, and Burger Pants on floor 3! You added Shading to this, which makes it even better! You also added Catty in the back round going into Catty & Bratty's shop. You are giving us the entire Mettaton experience, in one drawing! You also added blades of grass near the front as a perspective thing. OH YES I deferentially give this a 5 stare rating! This is Elitapita from Project Comment singeing out!
The Artist thought this was FAIR
10 out of 10 deviants thought this was fair.