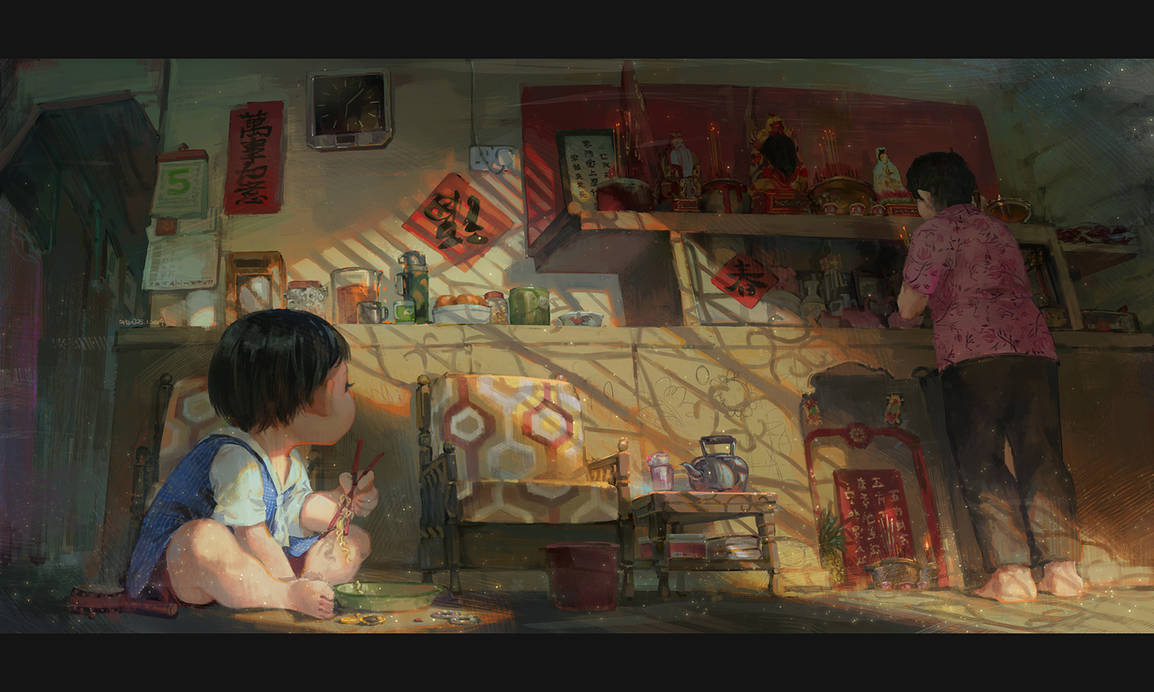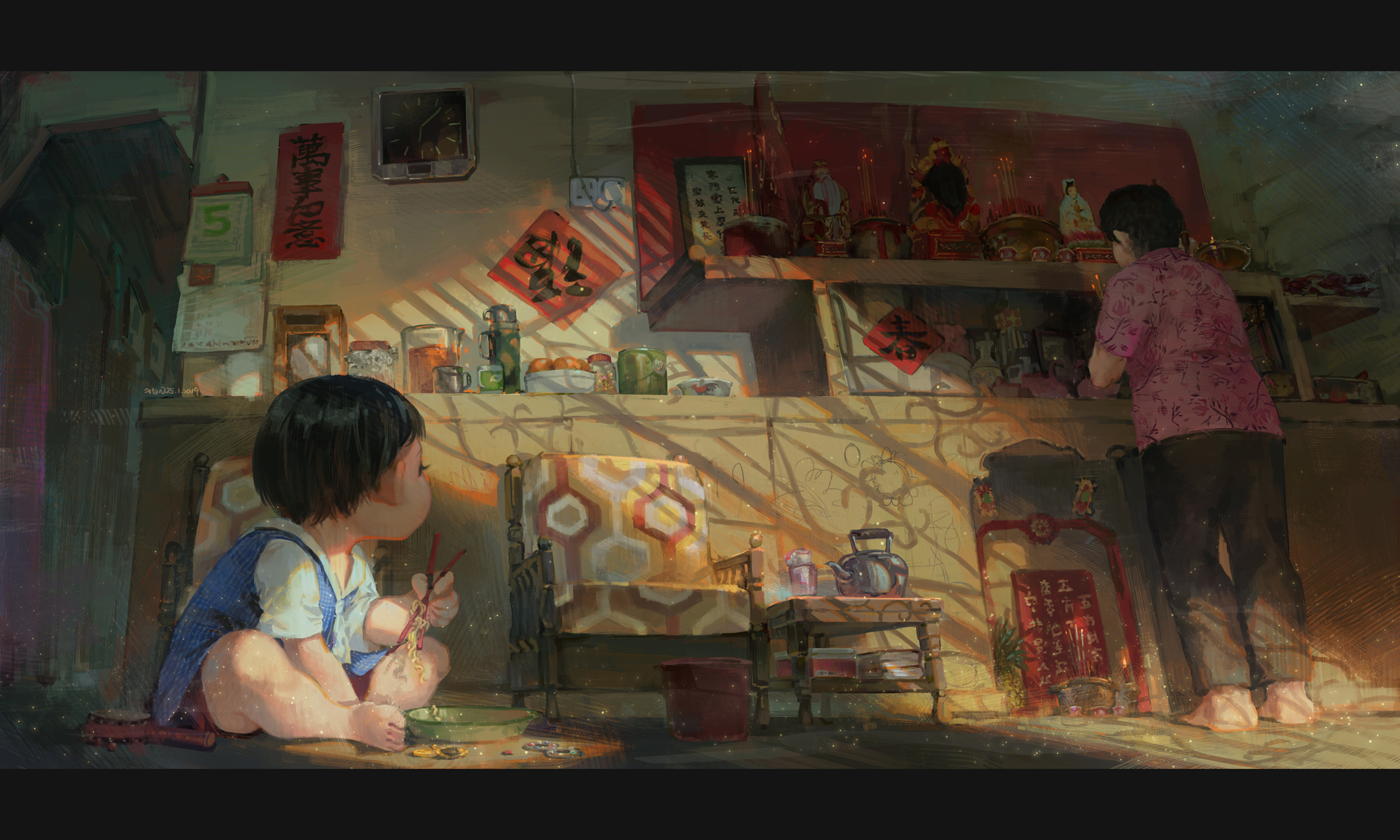 I AM SO SLOW
SPENT A WHOLE MONTH FOR ONE SINGLE PIC
BUT AT LEAST I MANAGED TO FINISH THIS BEFORE CNY
HAPPY CHINESE NEW YEAR 2019!!
Its quite a special year for me hehe
I drew the scene in my memory,

i used to stay in my grandma's house when i was in kindergarden,
and i just LOVE my grandma's Maggie + egg, i cant find the same taste even if i cooked the same brand Maggie myself anymore.

i browse through the old photos for reference, and i just missed those old days when my grandma was strong and healthy.
she was gone but i am sure the memories will always be with me.
About the drawing, the perspective and lighting is just killing me and i dont even know if i am correct in everything???
waiting for everyone's critiques _(:3/
anyway i hope you guys love this pic! and i hope this pic arises your old time memories too, especially for Malaysian Chinese? (because the buildings are quite same)

sorry for being unactive recently.
i had posted to my new school as a teacher, its a totally different school from where i had been, i felt so stressed and havnt get used to the new environment. however i will try my best to adopt to my new work. thank you for eveyone's comment even if i am not active here!
btw we are going to send the UT book postage order by tomorrow, sorry for the long wait ><