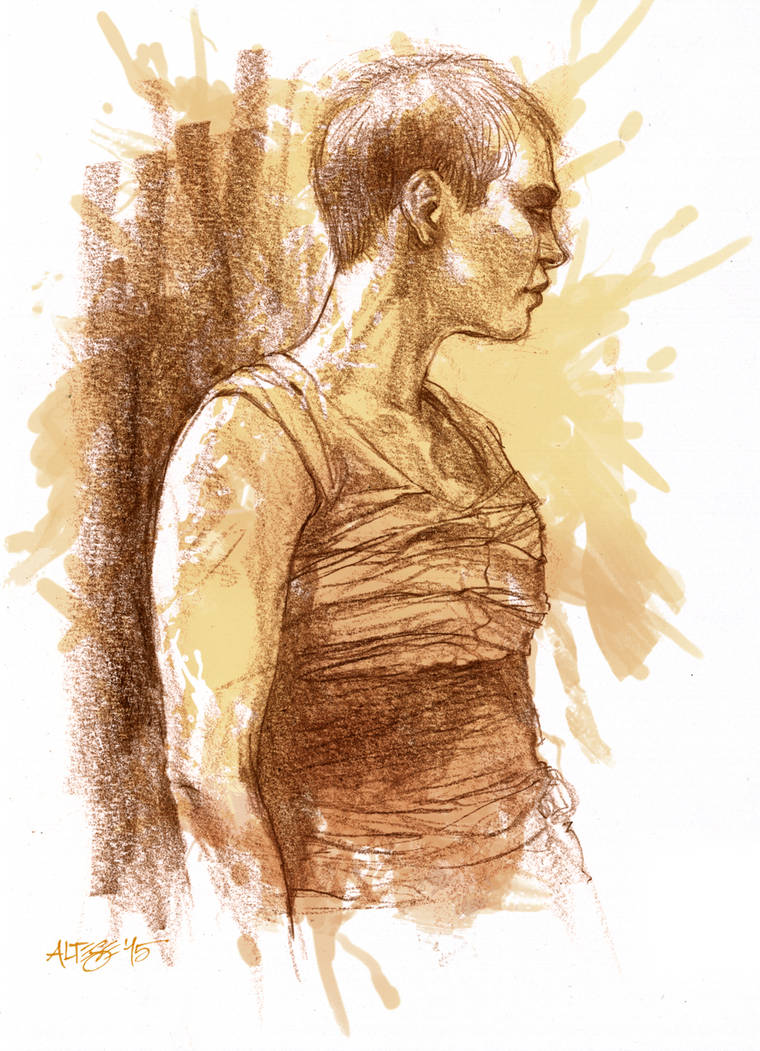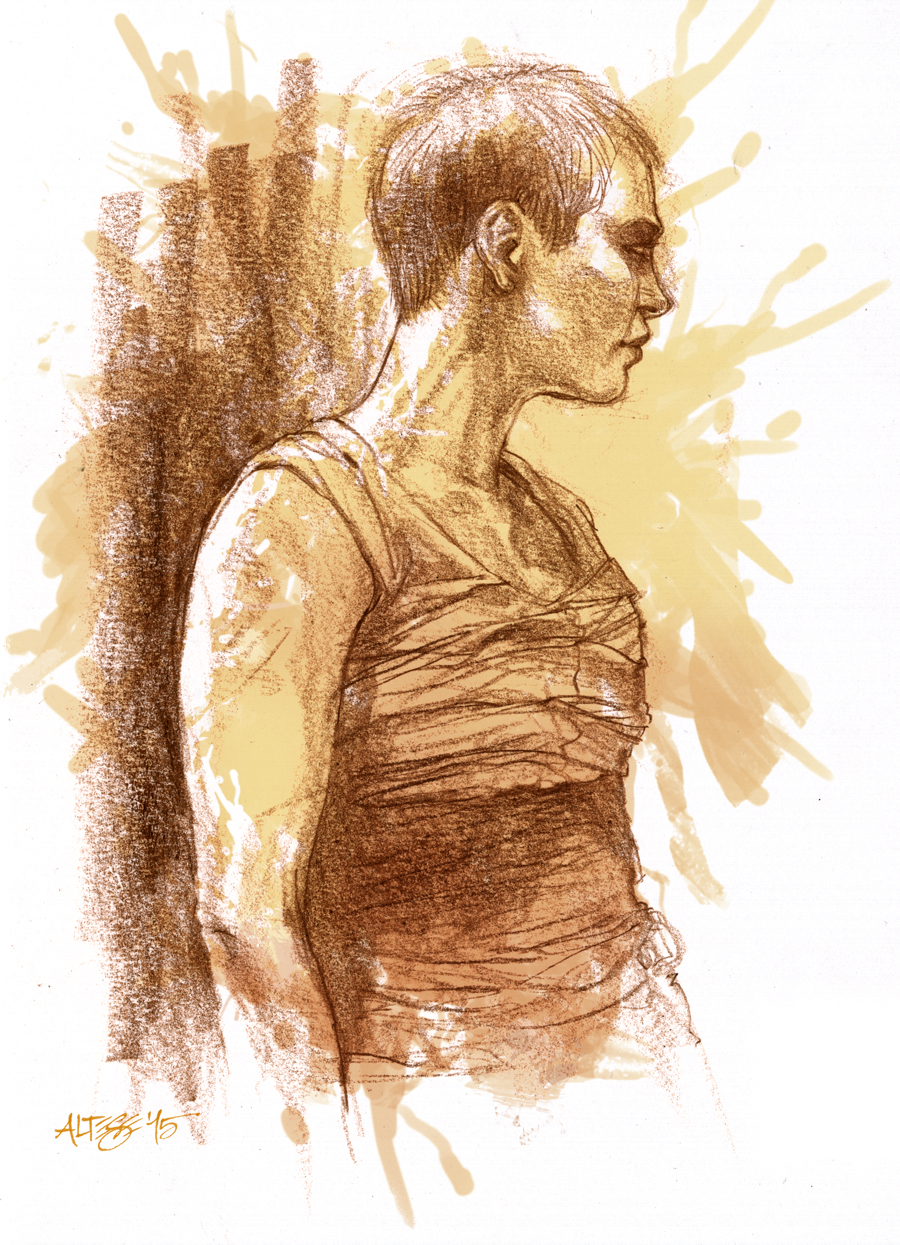 Watch
Furiosa--from Mad Max: Fury Road

What were the materials used in used drawings of this and the vuvalini?
Reply

The Vuvalini drawings were sanguine and white Jumbo pencils (from Jerry's Artarama) on Strathmore Toned Tan sketchbook paper.
Furiosa was drawn with a Prismacolor pencil on plain sketch paper; I scanned it and added the color and background in Photoshop.
Thanks for asking!

Reply

I love how minimalist this is.
Reply

Reply

I particularly like that you've chosen to drawn her without showing her mechanical arm. Probably the first I've seen to do that. Very nicely done!
Reply

Reply

What a lovely Furiosa. <3
Reply